ICYMI: Highlights from the week that was July 29 – August 4, 2018
No one can keep up with everything, so let us do it for you. We'll gather the top Smithsonian stories from across the country and around the world each week so you'll never be at a loss for conversation around the water cooler.

We went looking for life forms in the depths of the oceans and at the limits of the universe this week. After all that heavy cogitation we rewarded ourselves with a beer.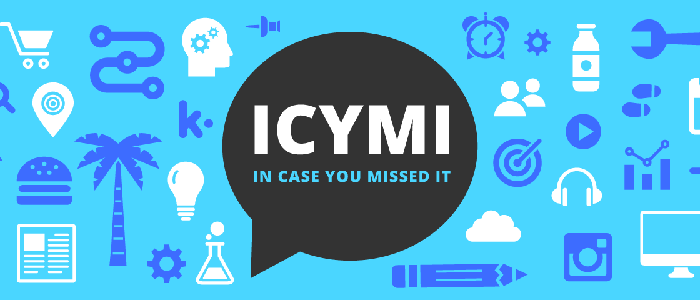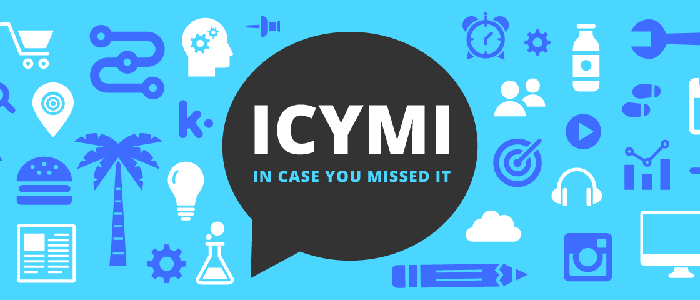 ---
TAÍNO: NATIVE HERITAGE AND IDENTITY IN THE CARIBBEAN AT THE SMITHSONIAN
Native News Online.net, July 29
"Indigenous Peoples of the Caribbean are still here" is the foundational message of a new exhibition, Taíno: Native Heritage and Identity in the Caribbean, presented by the Smithsonian's National Museum of the American Indian and the Smithsonian Latino Center. The exhibition is presented in English and Spanish and opens to the general public on July 28, 2018 through October 2019 at the at the museum's George Gustav Heye Center in New York.
"For us, it was important to push through the myth of extinction and explore the historical and living legacy of Indigeneity in the Caribbean," said Eduardo Díaz, director of the Smithsonian Latino Center. "We believe this exhibit will give visitors a new, alternative way to look at First Contact in the Americas, and the implications that play out today in the cultures and identities of the islands and their diasporic communities on the mainland. I cannot think of a more important, or original, American story to share." Read more from Roger Hernandez Moyet for Native news Online.
---
Washington Post Magazine, July 23
Early one summer morning, as rain is misting the foothills of the Blue Ridge Mountains, a middle-aged man is courting a crane. Chris Crowe, 42, bends forward in a slight bow and then flaps his arms slowly, like wings. "Hey, girl, whatcha think," he coos.
Walnut has heard that line before. The stately bird ignores Crowe, reshuffles her storm-cloud-gray wings, and snakes her head gracefully to the ground, looking for something tasty to eat.
"Come on, now," Crowe says. The zookeeper grabs a fistful of grass and tosses it into the air. This is Crowe's sexiest move — a sly reference to building a nest together. Walnut looks up, curiosity glinting in her marigold eyes, but then she returns to probing the soft, wet ground with her bark-colored bill. She's simply not feeling romantic, and who can blame her? I'm watching the two of them from behind a van. With binoculars. The bird must be totally creeped out. Read more from Sadie Dingfelder for the Washington Post Magazine. 
---
How technology has changed the way we look at whales—and ourselves
The Atlantic, July 31
Had you been alive in the early 19th century and in want of a sea monster, you might have summoned one via the apparatus of a dead whale. Take a colossal rib, a narwhal's spiral tusk, a gray whale's eyeballs, bristles of baleen stripped from a humpback's jaw or armfuls of its spooling tongue—how disquieting these discards from the whaling industry must have appeared to those who had never seen a whale whole, in the flesh. Scraps retrieved from the decks of harpoon ships, or sold by savvy beachcombers, could be credible props to mobilize a mythical beast. The rest relied on a story. Swindlers in dim backstreets and taverns learned to articulate whale leftovers as parts of stranger animals yet: Here were bits of mermaid, ocean centipede, sea swine, saltwater salamander, and serpent; remnants of turtles as large as houses and of aquatic owls once believed to have ambushed boats in the Northern Hemisphere. Before a spellbound audience, a sperm whale's penis (as pale and hefty as daikon, but dexterous) readily transformed into a segment of a kraken's mortifying tentacle. Read more from Rebecca Giggs fpor The Atlantic.
---
The Daily Mail, July 31
The geneticist who identified the bones of Richard III is trying to determine if a headless skeleton was a governor of Jamestown.
The remains discovered under a 400-year-old church in the first European settlement in North America may belong to Sir George Yeardley.
One of the first slave-owning politicians in the US, the Surrey-born man was about 40 when he died in 1627 – the same age as the skeleton. Read more from Cheyenne MacDonald for the Daily Mail. 
---
Blouin Artinfo, August 1
The Hirshhorn Museum and Sculpture Garden has announced the largest U.S. museum survey of works by London-based Italian artist Enrico David, which will feature 20 years of David's artistic output.
"Named after his sculpture of the same name, 'Gradations of Slow Release,' the exhibition characterizes the circular process commonly used in David's practice. Activating themes of interiority, multiplicity, privacy, introspection, and disembodiment, the artist's work vacillates between feeling extremely contemporary in its expression while simultaneously appearing archaic," writes the museum.
"We are very pleased to present the most comprehensive American museum survey of Enrico David in partnership with the MCA Chicago," said Hirshhorn Director, Melissa Chiu. "David's ability to establish visceral relationships between viewers and objects through simple materials enters into territory often uncharted by contemporary sculptors. These dynamic objects create dialogues among visitors that range from emotional connectedness to more introspective investigations." Read more from Blouin ArtInfo.
---
The museum is giving its ancient animals a modern makeover.
The Atlantic, July 31
As I walk into the Smithsonian National Museum of Natural History's partially reassembled dinosaur hall, the first thing I notice is a Diplodocus peeking out at me. Its long neck cranes out from behind a cutout of a Jurassic tree, and its 150-million-year-old skull is angled in an almost cheeky way. "Oh hi," it seems to say. "It's you. Welcome."
The famous 107-year-old hall closed down in 2014 for a five-year renovation, and is set to reopen in June 2019. When I visited it a month ago, it was cavernous and mostly empty. Now it's a hive of activity, and a labyrinth of boxes, ladders, and paint pots. Stacks of ancient bones and steel brackets dot the space. Three dozen crates sit in a corner with "T-REX" stamped on them in a bold, aggressive font. Read more from Ed Yong for The Atlantic.
---
Mother Nature Network, July 31
It's not every day we get to welcome a baby cheetah into the world. Much less seven.
But at the National Zoo's Smithsonian Conservation Biology Institute (SCBI), it seems to be raining cubs. Proud first-time parents Erin and Rico delivered the mewling, fuzz-covered cubs last week — making it a grand total of 53 cheetahs born at the Virginia-based facilities since 2010.
And while the rest of us swoon at these bouncing bundles of fur, scientists are toasting a major victory in the struggle to keep these big cats around.
Human conflict, habitat loss and illegal trade have reduced the number of cheetahs in the wild to around 7,100 cheetahs, mostly cloistering them to narrow swathes of Sub-Saharan Africa.
A 2016 study suggests that a further half of those numbers will disappear within the next 15 years. And is those statistics that make cheetah births at scientific facilities like SCBI so vital. Read more from Christian Cotroneo for Mother Nature Network.
---
NPR, August 1
This is FRESH AIR. I'm Dave Davies in for Terry Gross, who's off this week. Pretty much everybody loves whales, and most of us know something about them. But when I read Nick Pyenson's book, I was amazed at what I didn't know – that their biological ancestors walked on land, that some whales can hold their breath for two hours while diving for food and that others can live 200 years.
Nick Pyenson is the curator of fossil marine mammals at the Smithsonian Institution's Natural History Museum in Washington. He studies whales in a lot of ways – by extracting fossils tens of millions of years old from the earth, by attaching sensors to live whales from the side of a boat and by visiting commercial whaling sites where whale carcasses are dismembered and their anatomies exposed. I spoke to Nick Pyenson about his new book "Spying On Whales: The Past, Present, And Future Of Earth's Most Awesome Creatures." Read the transcript of Nick Pyensen's interview on NPR's Fresh Air.
---
Gizmodo, August 1
The Senate Committee on Commerce, Science, and Transportation is holding a series of hearings leading up to another NASA authorization bill, which helps set goals and authorizes funding for the agency (2017-2018's bill is here). On Wednesday, scientists from U.S. universities, the Smithsonian Institution, and NASA answered senators' questions about why Congress should fund the hunt for extraterrestrial life.
"I believe it's one of the big questions of all of humanity," Thomas Zurbuchen, NASA's associate administrator for the Science Mission Directorate, told the Senate committee. "This is how great nations make a mark—what they do for their citizens and how they move history forwards."
Some of the researchers noted that pursuing tough questions brings innovation and drives the economy forward. Practical technology such as GPS came from scientists solving physics problems they were interested in (also, satellites, nukes, and the Cold War). The search for alien life also draws new excitement, encouraging young researchers to enter the field. Read more from Ryan F. Mandelbaum for Gizmodo.
---
WJLA-ABC7, August 2
On Wednesday night, community members got their first chance to weigh in on the National Zoo's new security proposal.
The public meeting held at the zoo comes after the National Capital Planning Commission postponed a decision on the security proposal last month, and told zoo staff to get more feedback from the public before moving forward.
Many living near the zoo have expressed concern that the proposed changes will close off the zoo and make it less accessible to neighboring communities.
An earlier version of the zoo's security proposal included plans to add permanent security checkpoints, like those in place at other Smithsonian buildings, an idea that was met with criticism from zoo neighbors and visitors. Read more from Heather Graf for WJLA.
---
The Vibe, August 2
For LeBron James, it has always been bigger than the game. In addition to opening a public school for at-risk youth in his hometown and selling over 100 game-worn sneakers via Upper Deck to support The LeBron James Family Foundation, LeBron is now set to make history at the Smithsonian.
This fall, the Smithsonian National Museum of African American History and Culture will display James' mismatched Nike LeBron 15 "Equality" sneakers worn against the Washington Wizards in D.C. in December 2017.
The announcement, made yesterday to a group of 59 kids from across the country, came as a special surprise to the children, who had no idea what to expect during their two-day experience. Read more from Lydia Arevalo for The Vibe.
---
Space.com, August 2
Four scientists made the case yesterday (Aug. 1) to a panel of senators that Congress should continue to fund NASA's search for life beyond Earth.
Only one of those scientists was affiliated directly with NASA, and the hearing touched on a broader range of scientific priorities for the agency and how to balance those with a limited budget. After opening statements, the hearing began with subcommittee chair Sen. Ted Cruz asking the panel flat out why we should search for life on other worlds.
"I believe it's one of the big questions of all of humanity. This is how great nations make a mark — it's by what they do for their citizens but also how they move history forward," Thomas Zurbuchen, associate administrator for the Science Mission Directorate at NASA, said. "This will be one of those questions, if answered, that will be remembered forever, because it will be a leap in not only understanding more about nature but a leap in understanding ourselves at a level we've never had in the past." Read more from Meghan Bartels for Space.com.
---
NPR, August 4

Guinness is famous for making stout beer – and this week, the Irish company opened a new brewery in Maryland. It's the first time Guinness has had a brewery in the U.S. in more than 60 years. So: Does Guinness want to sell more stout to Americans? This time, it turns out, the brewer is trying something different.

First things first: Guinness will NOT be brewing its famous stout in America. To find out why, I asked Peter Simpson, the head brewer at the Open Gate Brewery in Dublin.

"I think Guinness stout is such an iconic stout, it has such strong links back to Dublin and back to Ireland, that it would feel wrong to take it away from Ireland and to brew it over here," Simpson said in the new U.S. brewery. "So it is always going to still be brewed back in Dublin." Read more from Bill Chappell for NPR's All Things Considered.


Posted: 7 August 2018