ICYMI: Highlights from the week that was August 26 – September 1, 2018
No one can keep up with everything, so let us do it for you. We'll gather the top Smithsonian stories from across the country and around the world each week so you'll never be at a loss for conversation around the water cooler.

We could talk about climate change or invasive species or the intersection of art and technology this week, but we prefer to squee over NAKED MOLE RATS, nature's most adorable rodents.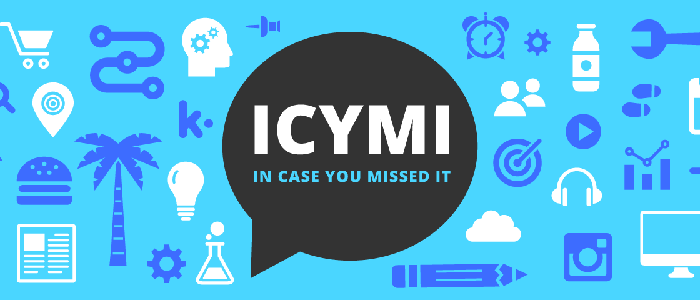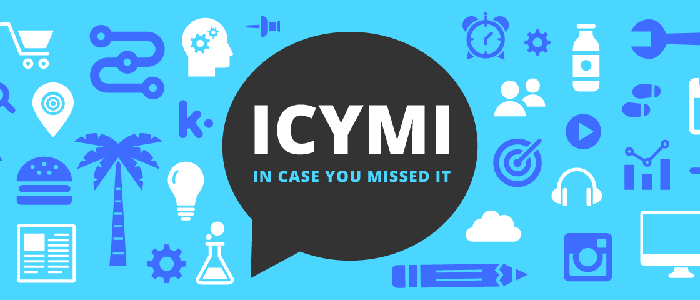 ---
NPR, August 27
In a classic episode of Seinfeld from 1991, Jerry famously declares that he thinks the worst part about being blind would be "not being able to tell if there was bugs in my food. How could you ever enjoy a meal like that?"
Fast forward nearly three decades and opinions, at least here in the United States and also in Europe, haven't changed much. Insects are meant to be eradicated, not fricasseed, and on the rare occasion that they're ingested, it's either because of a mistake or a dare. But Joseph Giraldi, executive producer of Bug Bites, a series of short cooking videos where insects feature as the main ingredient, thinks Westerners' attitudes — and palates — are finally catching up with the rest of the world. Read more from Kristen Hartke for NPR's The Salt.
---
Mobile Marketer, August 27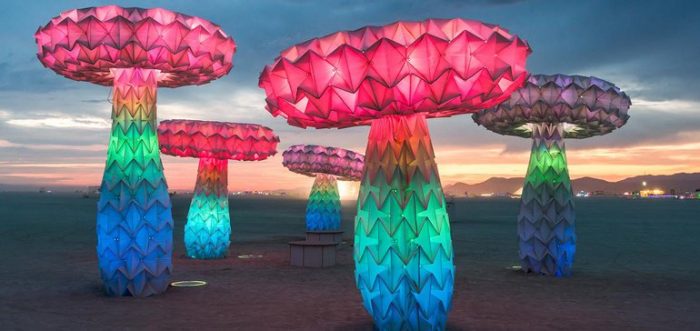 Intel has provided the technology to let Snapchat users experience a Smithsonian art exhibit with augmented reality (AR). The Renwick Gallery's "No Spectators: The Art of the Burning Man" exhibit has run since March 30 and will end on January 21, while the new AR experience is available until September 8, per Adweek. Intel is a sponsor of the exhibit.
Intel and its agency OMD are promoting the feature on Snapchat and other digital channels to target audiences such as fans of cutting-edge technology, museum-goers and art lovers. The Snapchat experience functions with part of the exhibit, showing a single room from the Renwick Gallery with three sculptures from Burning Man.Read more from Robert Williams for Mobile Marketer.
---
The Washington Post, August 24
For the eighth consecutive year, the nation's capitol has topped its own tourism record.
D.C. government recently reported that about 20.8 million people visited the city from across the United States, a 4.2 percent jump over 2016, again setting a record for tourists visiting the city in a given year. The organization is slated to announce its international visitation totals on Tuesday, which officials said are expected to show an upward trajectory.
"We've seen several years of consecutive growth in tourism to Washington, D.C., and we anticipate another record year for 2017," said Elliott Ferguson II, president and chief executive of Destination DC. "At the end of the day, what we do to attract visitors is economic development." Read more from the Washington Post.
---
An exhibition of Native American artists points to the potential of technology when telling stories.
Hyperallergic, August 27
Technology is a huge time suck. In 2017, the average American spent more than 12 hours a day in front a screen consuming media. For many adults that involves some combination of responding to work related emails, texting sad faces to express our dissatisfaction with American politics, and consuming the latest episodes of Black Mirror. In this context, virtually any use of contemporary technology that's less dystopian than our everyday experience comes as a treat, and yet is surprisingly hard to find.
Perhaps it's this reason, then, that the experience of visiting The National Museum of the Native American's "TRANSFORMER: Native Art in Light and Sound" comes as such a delight. Curated by Kathleen Ash Milby (Diné) and David Garneau (Métis), this exhibition presents 10 installations by 10 artists that use movement to demonstrate how Native American traditions of storytelling, dance, and communing with the land can offer reflective and contemplative experiences when paired with technology. Read more from Paddy Johnson for Hyperallergic.
---
The Washington Post, August 28
Naked mole rats, small, hairless mammals, are about to get a new home at the National Zoo, which will have built-in electronic equipment for performing a task that defies the naked eye: telling these almost identical animals apart.
All of the animals are about the same size, (about three inches long) the zoo said Monday, and have the same pinkish skin, and large incisor teeth. So obviously it is no easy assignment to distinguish among these underground creatures.
Players on sports teams wear numbers for easy identification, and the zoo's ID system also uses numbers. Electronic chips inserted under the animals' skin already allow keepers equipped with chip readers to tell one naked mole-rat from the others. Read more from Martin Well for The Washington Post. 
---
Crustaceans and mollusks foreign to the United States have survived up to six years riding on ocean trash.
National Geographic, August 28
We know plastics are as plentiful in parts of the open ocean as they are in our everyday lives. But, until recently, scientists didn't consider that such debris could also be carrying a new wave of invasive species to the shores of the United States. Now they're finding that not only is that happening, but they suspect that some of the species will thrive.
Not long after the 2011 earthquake and tsunami that ravaged the east coast of Japan, a surge of floating trash—shellfish cages, portions of piers, entire fishing vessels—started washing onto the West Coast of North America and Hawaii. The tsunami had dragged Japan's plastic infrastructure out to sea, where it bobbed toward North America. (Related: Japan Tsunami: 20 Unforgettable Pictures)
Scientists largely expected the debris to land, knowing the pace and direction of ocean currents. But they didn't know that Japanese mussels, barnacles, and sea squirtscould survive for six years on a trek across the Pacific Ocean and arrive not only alive, but ready to reproduce. Read more from Whitney Pipkin for National Geographic.
---
The Washington Post, August 29
The search for the next director of the National Gallery of Art has revealed deep divisions within the federally funded institution, a palace of high art that is dogged by old-fashioned ideas about museum operations and staff claims of widespread mismanagement.
The leader chosen to succeed retiring Director Earl "Rusty" Powell III could signal a new chapter for one of the country's premier art institutions. Established by Congress from a gift from Andrew W. Mellon, the National Gallery of Art has a patriotic heart that chooses consistency over flash and scholarship over blockbusters. With its federal charter — and sizable federal subsidy — the gallery is a Brooks Brothers suit in an Alexander McQueen world.
But with Powell's 26-year tenure coming to an end, the museum has the opportunity to revitalize its programs and modernize its operation, according to interviews with 22 current and former employees and industry experts. The selection of its next leader — expected to be made next month — could determine whether it continues to hew to the past or emerges at the forefront of a quickly evolving museum industry. Read more from Peggy McGlone for The Washington Post.
---
The Washington Post, August 30
After the end of the last ice age — as sea levels rose, glaciers receded and global average temperatures soared as much as seven degrees Celsius — the Earth's ecosystems were utterly transformed.
Forests grew up out of what was once barren, ice-covered ground. Dark, cool stands of pine were replaced by thickets of hickory and oak. Woodlands gave way to scrub, and savanna turned to desert. The more temperatures increased in a particular landscape, the more dramatic the ecological shifts.
It's about to happen again, researchers are reporting Thursday in the journal Science. A sweeping survey of global fossil and temperature records from the past 20,000 years suggests that Earth's terrestrial ecosystems are at risk of another, even faster transformation unless aggressive action is taken against climate change. Read more from Sarah Kaplan for The Washington Post.
---
Check out the spacecraft in a 360-degree video.
CNet, August 30
Now's your chance to (virtually) step inside the Space Shuttle Discovery.
To commemorate the 34th anniversary of the shuttle's first launch on Thursday, the Smithsonian's National Air and Space Museum and Google Arts & Culture released a 360-degree video that lets viewers peer inside Discovery, alongside the astronauts who helped deploy the Hubble Space Telescope. You can adjust the video resolution up to 8K. Read more from Abrar Al-Heeti for CNet.
---
The Washington Post, August 30


This time-lapse video shows the development of the Pavilions, a 204,000 square foot art gallery in Potomac, Md. that is scheduled to open on Oct. 4. (Courtesy of Glenstone Museum)

There are contemporary museums harder to get to and more isolated than Glenstone, including one on a lonely island in Japan and another in a remote town in Texas. Some museums are invitation-only and function almost like private clubs. And there are several prominent institutions that focus on integrating culture with nature, inviting visitors not just to look at art, but luxuriate in landscape. But when Glenstone opens its new facility to the public next month in Potomac, Md., the art museum will do so at a moment when something new is stirring in the art world: a powerful sense that too many museums have become a victim of their own success, and a new paradigm for experiencing art is desperately needed.

Glenstone is the creation of Mitch and Emily Rales, wealthy art collectors who opened a gallery on the grounds of their Maryland estate in 2006. On Oct. 4, the couple will inaugurate a greatly expanded arts campus, with more than five times the exhibition space in a building called the Pavilions, a gathering of interconnected galleries built around a pool, set into a gentle hill. Made from gray, cast concrete and full of natural light, the Pavilions feels minimalist, monastic and somehow ancient at the same time. Read more from Phillip Kennicott for The Washington Post


Posted: 5 September 2018