ICYMI: Highlights from the week that was Sept. 23 – Sept. 29, 2018
No one can keep up with everything, so let us do it for you. We'll gather the top Smithsonian stories from across the country and around the world each week so you'll never be at a loss for conversation around the water cooler.

Can a robot experience art? Can a white curator interpret black culture? Can real science find a new audience? You tell us.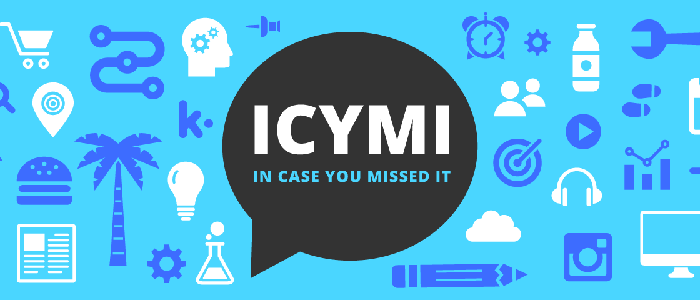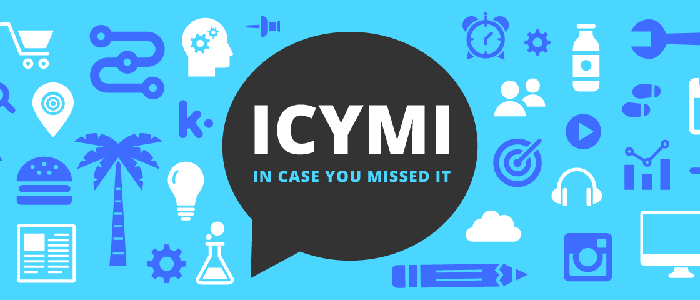 ---
The Root, September 24
t wasn't breaking news, by any means: Timothy Ann Burnside, a specialist in Curatorial Affairs at the National Museum of African American History and Culture, had been collecting hip-hop artifacts for the Smithsonian for years. But a discussion about her position and her work dominated parts of the Twittersphere this past weekend, as a long-simmering debate about white curators in black spaces came to a boil.
Hip-Hop Wired attributes the root of the conversation to a reaction @DJChubbESwagg posted on Twitter. Upon learning of Burnside's work with the museum, he wrote, "THERE IS A WHITE WOMAN CURATING THE HIP HOP PART OF THE NMAAHC SMITHSONIAN?!?!?!?!?!?!? WHO LET THIS SHIT HAPPEN!?!?!" Read more from Anne Branigan for The Root.
---
We're waiting for the mixtape to drop.
Washingtonian, September 24
"Hi, I'm Pepper!" says the white, four-foot tall, and surprisingly cute robot. The small iPad-like screen on its chest offers options of activities or questions you can ask. The tiniest nose and the tiniest mouth meet an angular, also tiny, chin. Its eyes, which take up about half the size of its face, light up in various colors. If you look closely, you might see the tiny blinking red light in its right eye, just one of three scanners. Pepper sees you, senses you, and can read you. Now, Pepper can create music for you from a Jackson Pollock. Read more from Rosa Cartagena for Washingtonian.
---
The Washington Post, September 25
Since curator Taína Caragol joined the Smithsonian's National Portrait Gallery in 2013, the Latino arts specialist has produced shows on contemporary Latinx portraiture and on labor leader and activist Dolores Huerta, and has contributed Latinx works to broader exhibitions. She's also helped the gallery to acquire 170 works by Latino artists or featuring prominent Latino subjects, including "Hamilton" creator Lin-Manuel Miranda and author Sandra Cisneros.
Caragol is one of 10 Latino curators spread across nine Smithsonian museums who are working to build the institution's diversity and make its Latino visitors feel welcome. Although they work individually, they have collectively increased the institution's Latino presence, Caragol says. Read more from Peggy McGlone for The Washington Post.
---
"Sacrifice and mutilations" or just peaceful rest?
Science Alert, September 26
In 1954, archaeologist Samuel Lothrop described the horror show of an ancient burial site he'd excavated in Panama.
Hacking, mutilation, sacrifice, people buried alive, cannibalism, flesh stripped from bones, decapitation for the purpose of trophy-taking – it was all there.
Since then, the paper has been cited over 35 times as evidence of the culture's savagery. But there's one huge problem: the evidence for it simply doesn't exist.
That's according to archaeologists at the Smithsonian Tropical Research Institute, who have conducted a long-overdue review of the remains, the evidence, and the paper. They've concluded that the bones show no evidence of trauma at or near the time of death.
Lothrop's claims aren't just exaggerated, in other words – they appear to be completely unsupported by the physical evidence. Read more from Michelle Starr for Science Alert. 
---
In the misinformation era, NatGeo, Scientific American, and Smithsonian find that a fastidious approach yields a chance to reach new readers.
Folio, September 24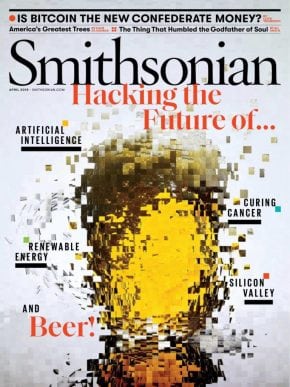 As skepticism rises around media accuracy and bias—and chants of "fake news" continue to resonate in some quarters—U.S. readers are gravitating toward the fact-based approaches of major science media brands.
Since first appearing online in August, National Geographic's cover story about about Katie Stubblefield, the 21-year-old Cleveland woman who received a historic face transplant, "is busting all records for us" editor-in-chief Susan Goldberg tells Folio:. The 9,000-word feature generated over 1.2 million unique visitors in its first two weeks alone, and its supporting features on YouTube and Instagram were among the brand's strongest performers for the year.
"Even I have been surprised at the level of response to this story," Goldberg says.Read more from Steve Smith for Folio.
---
"Between Worlds: The Art of Bill Traylor" opens today at the American Art Museum.
Washingtonian, September 28
With this exhibit at the Smithsonian American Art Museum, trailblazing African-American artist Bill Traylor (1853–1949) gets his first retrospective. Curator Leslie Umberger explains why his work endures.
The Man
Born enslaved in rural Alabama, Traylor wasn't taught to read. "His perspective and formative years were influenced by being in a society where not many African-Americans were allowed tools like literacy," says Umberger. "That he went on to make art at the height of Jim Crow segregation was a bold assertion of selfhood. He had something he had to say." Read more from Christian Paz for Washingtonian.
---
For an exhibition at the Cooper Hewitt, the Dutch design duo reveals the research and experimentation process behind creating an object

Architectural Digest, September 27

"We thought, why don't we try to really translate the cardboard look and feel to porcelain," says Carole Baijings, standing in front of several dozen models, prototypes, and finalized products of teacups rendered in varying textures. "It was quite challenging to figure out, but we found that if we mixed very tiny metal chips into the porcelain it would get this effect." In the end, what she fondly calls a "wild idea" took nearly five years—and countless experiments—to realize. The finished versions—a series of matte, paperlike cups and saucers—are now produced by Japanese porcelain brand Arita.

These pieces and more stand on display in "Scholten & Baijings: Lessons from the Studio," an interactive installation unveiled yesterday in New York's Cooper Hewitt Museum's first-floor Process Lab, and on view through March 2019. Read more from Hannah Martin for Architectural Digest.


Posted: 5 October 2018