ICYMI: Highlights from the week that was Nov. 18 – Nov. 24, 2018
This week, show the visiting relatives the sights of the city and then astound them with your knowledge of the true history of Thanksgiving.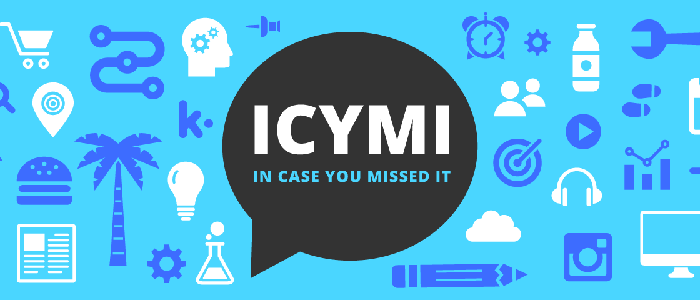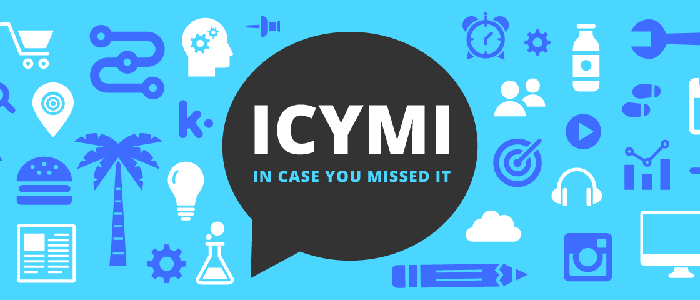 ---
The director of the V&A on the institution's expansion into east London, the antisemitism row in the Labour party, and the changing role of museums
The Guardian, November 18
Touring the Victoria & Albert Museum with Tristram Hunt, the former Labour MP who has been its director since 2017, is a bit like visiting Hamleys toy store with a small child: so many rooms through which to dash, and so many wondrous objects in each of them. I've asked him to show me the one thing he would like most to pinch or borrow for a while – something that stirs his heart, as opposed to something he's merely practised at talking about – but I see now that this was perhaps a silly idea. His frown says it all. How could he ever choose?
In the splendid Cast Courts, where he takes me first, he talks at speed of the Victorian passion for copying stuff, gazing all the while at the lower half of the museum's monumental plaster reproduction of Trajan's column in Rome – and for a moment I wonder at his ambition (also, at the size of his house). This, however, is merely a detour, one he seemingly cannot resist. Next, we visit a famous millefleurs tapestry of 1500 from Flanders, in which a hallucinatory unicorn prances, dazzling even now in its field of red, green and blue – "The president of Ghana loved this," he says, confidingly – and then the medieval galleries, where he shows me a ravishing reliquary casket from 1200, shaped like a church with a gabled roof and made of brilliantly hued Limoges enamelwork. Read more from Rachel Cooke for The Guardian
---
Native News Online, November 20
Google teamed up with the Oklahoma City Thunder and the Smithsonian's National Museum of the American Indian (NMAI) on Saturday to strengthen computer science in Native classrooms and to inspire and promote the improvement of teaching and learning about Native American history through NMAI's Native Knowledge 360°.
"I am grateful to the Thunder, Google and the Smithsonian's National Museum of the American Indian for their commitment to providing our teachers the resources they need to best serve our Native and Indigenous students," said Oklahoma City Mayor David Holt. "In Oklahoma City, we are deeply proud of our unique Native American and Indigenous heritage and celebrate the contributions made every day by our Native and Indigenous citizens." Read more from Native News Online
---
Cultural Must-Sees in D.C. Worth Building a Romantic Winter Weekend Around
The nation's capital is teeming with ways to reconnect with art, music — and each other.
Rolling Stone, November 20
While the national monuments and the city's history have beckoned visitors to Washington, D.C. for decades, the District's cultural scene has been flourishing. Two years ago, visitors lined up as early as 3 a.m. to get into the new National Museum of African American History and Culture and tickets remain a hot commodity. Last year, lines stretched around the National Mall for Yayoi Kusama's Infinity Mirrors at the Hirshhorn Museum. And this year, the unveiling of the Obama Portraits has already brought record volumes to the Smithsonian National Portrait Gallery.
---
Quartzy, November 21
The National Portrait Gallery in Washington, DC, is home to the glorified likenesses of thousands of Americans, from US presidents and captains of industry to famous faces from the arts and sciences.
But the museum's most striking image was never intended as a tribute to its subject.
It's a life-sized portrait done in profile, a silhouette tracing of a woman's shadow cast against a wall by candlelight. Unlike the gilt-framed canvases hung elsewhere in this branch of the Smithsonian Institute, the 200-year-old paperboard bears the creases and crinkles of an object that has been treated without care. Read more from Corinne Purtill for Quartzy
---
NPR's Morning Edition, November 20
Trevor Paglen documents what hidden structures of data collection and mass surveillance look like — making sure we see what those in power might not want us to. Next he sends a satellite into space. Read the transcript from NPR's Morning Edition.
---
PBS Newshour, November 20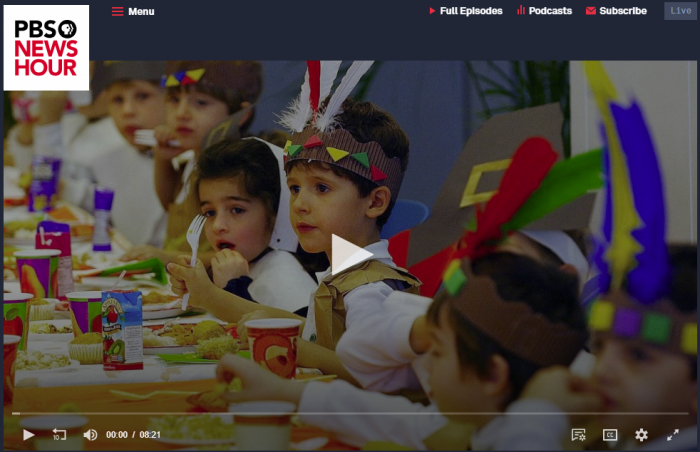 School children in the U.S. often celebrate Thanksgiving by dressing up as pilgrims and "Indians." But these traditions tend to perpetuate myths that are offensive to Native American communities. Education correspondent Kavitha Cardoza takes a look at a new movement aiming to reinvent the way schools teach Thanksgiving. Read the full transcript from PBS Newshour.
---
Giving thanks for some unexpected old stuff.
Washingtonian, November 20
A famous short story once showed how much the things we carry say about us. Our possessions, like our clothes and Facebook profiles, tell the world who we are and what we value; behind each thing we treasure inevitably lies a story. Writers Bill Shapiro and Naomi Wax, for example, cherish an early 20th century locket with "My Love Forever" inscribed within, which they found next to a Vietnam-era Zippo at a yard sale. Their discovery of the locket sparked the idea that became their new book: What We Keep: 150 People Share the One Object that Brings Them Joy, Magic, and Meaning. Read more from Kaila Philo for Washingtonian.
---
PBS Newshour, November 24
As Black Lives Matter protests erupted in 2014 after a police officer killed Michael Brown in Ferguson, Missouri, the National Museum of African-American History and Culture in D.C. sent curators to collect t-shirts and gas masks — artifacts it could preserve to inform future generations. From the pushback to President Trump's immigrant family separation policy to viral social media posts, it and other museums are anticipating the value of documenting unrest in real time. NewsHour Weekend's Ivette Feliciano reports. Read the full transcript and watch the video. 
---
As the number of Anacostans dwindled, they merged with larger tribes in the region.

The Washington Post, November 22

More than 400 years ago, American Indians lived along the banks of the Anacostia River and elsewhere in Washington. In a city steeped in history, it's a lesson few residents and visitors know.

D.C. resident Armand Lione, 71, wants more recognition for the Anacostans, a tribe that lived on land that would become the nation's capital and from which the Anacostia River gets its name. He said that while many have heard of the Piscataways or the establishment of Indian villages that Capt. John Smith encountered around the Chesapeake Bay, few know of the more than a dozen spots within the District where American Indians lived. Read more from Dana Hedgpeth for The Washington Post.


Posted: 25 November 2018