ICYMI: Highlights from the week that was Nov. 4 – Nov. 10, 2018
No one can keep up with everything, so let us do it for you. We'll gather the top Smithsonian stories from across the country and around the world each week so you'll never be at a loss for conversation around the water cooler.

Modern museums, ancient beasties and alien probes (ahem) were on our mind this week.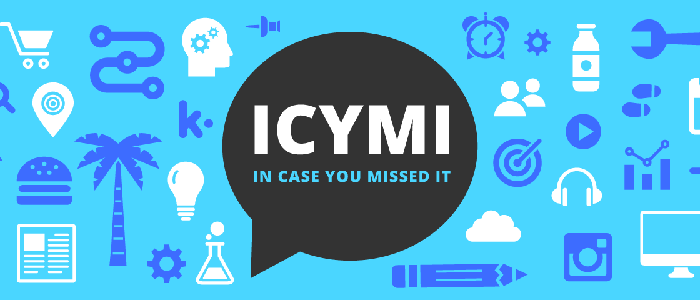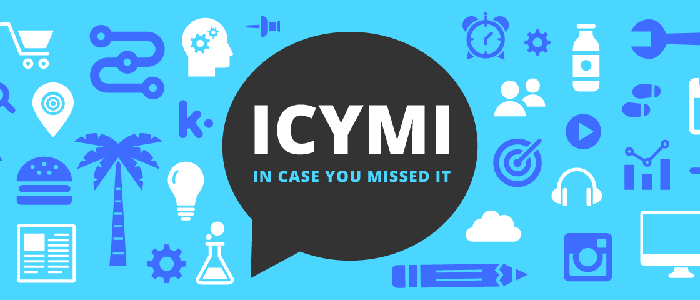 ---
Evan Roth uses his internet cache to form a distinctly modern self-portrait.
Washingtonian, November 5
To mark its 50th anniversary, the Portrait Gallery is celebrating the selfie, collecting more than 75 works in which artists depict themselves in its latest exhibit, "Eye to I: Self-Portraits from 1900 to Today." We were particularly taken with "Internet Cache Portrait," created by University of Maryland grad Evan Roth, which uses images auto-stored by his computer to form a uniquely 21st-century self-portrait. Read more from Lila Thulin for Washingtonian.
---
The financial logic behind the British institution's massive expansion project from east London to Scotland is certainly ambitious, but is it sound?
Hyperallergic, November 5
On November 1, the Victoria and Albert Museum revealed plans for its ambitious satellite location, called V&A East, in London's former Olympic park.
The new Stratford outpost will include two buildings: a waterfront museum and a research center designed by New York's Diller Scofidio + Renfro with assistance from Austin-Smith:Lord and the Dublin-based architects O'Donnell + Tuomey, respectively. Read more from Zachary Small for Hyperallergic.
---
The Washington Post, November 2
Patty Stonesifer, president and CEO of Martha's Table, was leading a tour of the nonprofit last year when she noticed a child crying in the hallway.
"Rather than speeding on to where we were going, Patty picks up the child, and the child calms down," recalled Johnnetta Cole, who sits on the organization's board. "She's a force of nature, but what really inspired me and others about her is how incredibly approachable she is. . . . There's nothing puffed up about her."
For her colleagues, the image of the high-powered executive interrupting her work to comfort someone small encapsulates Stonesifer, 62, who announced Friday that she will be retiring from Martha's Table. The news comes nearly six years after she turned heads by taking the helm of the D.C. food pantry and family-services organization.Read more from Tara Bahrampour for The Washington Post.
---
Interior Design, November 6
Hirshhorn Museum and Sculpture Garden in Washington, director Melissa Chiu moves as delicately as an Alexander Calder mobile—the soft afternoon sunlight from the courtyard glinting off her tawny hair. "Look," she says, her large hazel eyes turning toward the curved windows. "We got rid of the blast film. Now you can see all the way through the building, from the street to the sculpture garden and out to the National Mall, just as the architect Gordon Bunshaft intended."
The tourists sipping cappuccinos in the lobby, on white leather-upholstered benches, probably have no idea that, until recently, the Hirshhorn—with its dull light and lack of transparency—was perhaps the most oppressive, least welcoming of any Smithsonian Institution museum. That period officially ended in February, when a redesign of the lobby by Hiroshi Sugimoto and Tomoyuki Sakakida's New Material Research Laboratory was unveiled. A stunning transformation, it crowns a series of incremental but high-impact updates that began when Chiu arrived four years ago. Her concrete doughnut on stilts is now a vibrant hub. Read more from Laura Fisher Kaiser for Interior Design.
---
A changing climate could have driven the evolution of bizarre species with snouts five times longer than the rest of their skulls.
The Atlantic, November 5
In the fall of 2015, while rummaging through the fossil collection of the Smithsonian National Museum of Natural History, Matthew McCurry came across a very strange skull. It belonged to an extinct dolphin named Eurhinodelphis, and it was incredibly long. The braincase was only slightly bigger than McCurry's outstretched hand, but the snout stretched farther than his entire arm. "I was amazed that something could have a snout that long," he says.
Today's oceangoing dolphins have snouts on the short side, ranging from the flattish bumps of orcas to the, er, bottle noses of bottlenoses. River dolphins like the Amazonian boto or the Ganges susu have much more distended snouts that can be almost twice as long as the rest of their skulls. But Eurhinodelphis's snout is five times longer than its braincase. It looked like a dolphin that was trying to do an impression of a swordfish, or perhaps one that had told one too many lies. For good reason, its name literally means "well-nosed dolphin." Read more from Ed Yong for The Atlantic.
---
Forbes, November 5
You're assigned to create an exhibit for the seven-year ~$1 billion renovation of the Smithsonian's National Air and Space Museum currently underway. It's the most visited museum in the United States, and the third most visited one in the world, with over 8.6 million visitors in 2017.
So, what do you do?
That's the task at hand for this famed museum with its enormous collection of over 60,000 artifacts, 5,500 works of art, 1.75 million photographs, 14,000 videos/films and 12,000+ cubic feet of documents in 23 galleries and presentation spaces.
According to Dr. Ellen Stofan, the newly-minted head of the museum and the first woman in that influential role, you focus on reaching middle-school kids. Read more from Joan Michelson for Forbes.
---
CNN, November 6
A mysterious cigar-shaped object spotted tumbling through our solar system last year may have been an alien spacecraft sent to investigate Earth, astronomers from Harvard University have suggested.
The object, nicknamed 'Oumuamua, meaning "a messenger that reaches out from the distant past" in Hawaiian, was discovered in October 2017 by the Pan-STARRS 1 telescope in Hawaii.
Since its discovery, scientists have been at odds to explain its unusual features and precise origins, with researchers first calling it a comet and then an asteroid before finally deeming it the first of its kind: a new class of "interstellar objects."
A new paper by researchers at the Harvard Smithsonian Center for Astrophysics raises the possibility that the elongated dark-red object, which is 10 times as long as it is wide and traveling at speeds of 196,000 mph, might have an "artificial origin." Read more from Steve George and Ashley Strickland for CNN. 
---
The Washington Post, November 8
When taking a selfie, most of us want to create an image that shows everyone how perfect our life is and how amazing we look right now. That puts us in good company with artists of the past hundred years, says Brandon Fortune, curator of the National Portrait Gallery's new exhibit, "Eye to I: Self-Portraits From 1900 to Today." "These artists are all creating their own personas and presenting their own public face to the world," she says. Many of the 78 works in the exhibit do go beyond the superficial, though. "Some artists use themselves as cheap models, to experiment with composition or work out problems; others use portraiture as a form of activism, to make a particular point," Fortune says. Whatever the case, a critical viewer should contemplate what each artist is trying to convey, says Fortune, who singled out a few highlights of the show. Read more from Sadie Dingfelder for The Washington Post.
---
NPR, November 8
When the South Atlantic Ocean was young, sea monsters ruled it.
Some of their bones have turned up along the coast of West Africa and are going on exhibit Friday at the Smithsonian Institution in Washington, D.C. They tell a story of the bloody birth of an ocean.
The fossils of giant swimming reptiles called mosasaurs have been found in the rocky cliffs of Angola, overlooking the Atlantic. It's not a country known for fossils. Few scientists have looked there — half a century of civil war made it too dangerous. But geologically, Angola is special.
About 200 million years ago, Africa was part of the supercontinent Gondwana. Then, about 135 million years ago, that continent started unzipping down the middle. Among the remnants were Africa and South America, which slowly drifted apart. The South Atlantic Ocean filled in the gap between them. It was a time of oceanic turmoil: huge changes in sea level and temperature. It was a brand new habitat, and sea creatures fought to own it. Read more from Christopher Joyce for NPR's Morning Edition. 
---

Posted: 11 November 2018