ICYMI: Highlights from the week that was July 14 – July 20
No one can keep up with everything, so let us do it for you. We'll gather the top Smithsonian stories from across the country and around the world each week so you'll never be at a loss for conversation around the water cooler.

We're over the moon after last week's new coverage.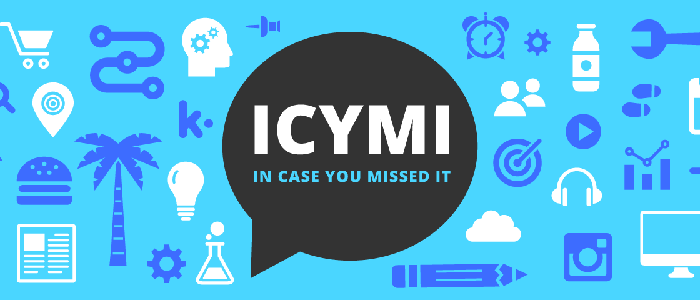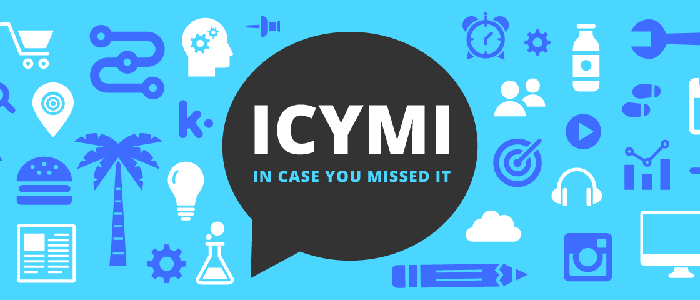 ---
Art and Design
---
The Washington Post, July 18
About five years ago, the Smithsonian's National Museum of African Art determined that only 11 percent of the artists with works in its collection — those identified by name, as opposed to anonymous traditional artisans — were women. The museum then embarked on an ambitious push to acquire more work by women, doubling its holdings by female artists to 22 percent today. Read more from the Washington Post. 
---
Cannon's art is not about identity politics, but the layers and contradictions of self-representation in a society that valorizes assimilation and whiteness.
Hyperallergic, July 13
I wonder how many Americans know that 42,000 Native Americans were members of the US Armed Forces during the Vietnam War (1964–75), or that one in 65 soldiers who fought in the war was Native American. This fact leapt out at me while I was reading the wall texts in the exhibition T. C. Cannon: At the Edge of America at the National Museum of the American Indian New York. Originating at the Peabody Essex Museum in Salem, Massachusetts, and movingly organized by Karen Kramer, the Peabody's curator of Native American and Oceanic Art, it is an extensive survey of the work of a wildly prolific, diverse, and brilliantly adventuresome artist who died in a car accident at the age of 31. Read more from Hyperallergic.
---
The Washington Post, July 18
The little we've seen of the migrant detention centers along our southern border suggests that they are a disposable architecture, temporary and provisional. They are mere shells of buildings, sometimes no more than tents full of chain-link cages and barren concrete holding cells. When the crisis is over, perhaps they will mostly disappear, along with the painful shock to the American conscience of unattended children crying in despair as grim-faced politicians tour what are effectively American concentration camps.
A small but powerful exhibition at the Hirshhorn Museum, however, challenges the idea that any of this will go away and asserts the power of architectural memory against the forces of oblivion or indifference. First seen at the Venice Architecture Biennale in 2016, "The Evidence Room" is full of white plaster casts, some of them low-relief images of Nazi-era documents and photographs, others life-size reproductions of architectural and design elements essential to the operation of the gas chambers at Auschwitz. The installation is based on the research of its co-creator, Robert Jan van Pelt, who marshaled architectural details to discredit a prominent Holocaust denier's claims in a famous libel case in London in 2000. Read more from the Washington Post.
---
The Architect's Newspaper, July 17
According to Dr. Robert Jan van Pelt, a Dutch author and architectural historian, constructing Auschwitz was "the greatest crime ever committed by architects."
Known for his work in what he coined as "architectural forensics," van Pelt famously testified in the landmark libel case filed in Britain's High Court of Justice in 2000, David Irving v. Penguin Books and Deborah Lipstadt. The evidence he gathered by studying the efficacy in the design of both the gas chambers and crematoria at Auschwitz-Birkenau helped prove that the infamous concentration camp was intentionally designed by German architects to systematically kill over one million Jews during World War II. In tandem, it denounced the British Holocaust denier who filed the complaint and secured the widely-held belief that the horrific human massacre had actually happened. Read more from The Architect's Newspaper. 
---
Louvre removes Sackler name from museum wing amid protests
Some members of multibillionaire family are accused of profiting from opioid crisis
The Guardian, July 17
The Louvre museum in Paris has removed the name of the art philanthropist family Sackler from a major wing devoted to eastern antiquities.
The Sackler name came down this month after a protest by the US art photographer and activist Nan Goldin, who said it should be removed from gallery walls because some members of the multibillionaire family had benefited from the business of addictive painkillers. Read more from the Guardian. 
---
Secretary Bunch
---
PBS Newshour, July 18
Lonnie Bunch, founding director of the National Museum of African American History and Culture, has just become the 14th head of the Smithsonian Institution — and its first black leader. He sits down with Judy Woodruff to discuss the challenges facing the world's largest museum and research complex and why the Smithsonian is as much about today and tomorrow as it is about the past. Watch the full report and read the transcript from PBS NewsHour.
---
History, Culture and Education
---
USA Today, July 19
Seventy-five years later, the United States has recovered an American flag that flew through one of the most horrific and important days in U.S. history: D-Day.
"It will tell visitors from around the world about the story of freedom," President Donald Trump said in accepting the flag from Netherlands Prime Minister Mark Rutte during a White House ceremony on Thursday.
The flag, pierced by German bullet holes and tattered by the wind, flew aboard one of the landing crafts that troops used to storm the beaches of Normandy, France, on June 6, 1944.
The success of that mission allowed the U.S. and allies to re-take Europe from Nazi control. Read more from USA Today.
---
Reuters, July 18
hot through by German machine gun bullets and tattered by the wind, an American flag that flew on the first U.S. invading ship on D-Day came home on Thursday in a White House ceremony.
The flag handover was a main part of the visit to the White House by Mark Rutte, prime minister of the Netherlands, who held Oval Office talks with President Donald Trump. Read more from Reuters.
---
In a new exhibition, the overlooked contribution of Chinese workers is being brought to the light for the 150th anniversary of the railroad's completion
The Guardian, July 18
When one thinks of the transcontinental railroad, rarely do Chinese migrants come to mind. But in a new exhibition at the National Museum of American History in Washington, a vital revision is presented.
Until spring 2020, Forgotten Workers: Chinese Migrants and the Building of the Transcontinental Railroad peels back the layers to see who else should be commemorated during the recent 150th anniversary of the transcontinental railroad's completion – an achievement which has typically been celebrated with photos of old locomotives, successful-looking men in suits and anonymous workers hammering away. Read more from The Guardian. 
---
Apollo 11 Anniversary
---
A sampling of coverage:
WATCH: Pence takes part in unveiling of Neil Armstrong's Apollo 11 spacesuit
PBS NewsHour, July 16
"Say something, I'm speechless!": Inside the CBS News coverage of Apollo 11
CBS Evening News, July 16
The story of Neil Armstrong's spacesuit, told by the women who made it
The Today Show, July 16
How to dress for space
The Washington Post, July 17
50 Years Later: Neil Armstrong's spacesuit on display for 1st time in more than a decade
ABC News, July 16
The Science Behind TIME's New Apollo 11 Moon Landing Augmented Reality Experience
TIME magazine, July 18
Memories of watching Apollo 11: 'You could hear a pin drop'
Associated Press (via ABC News), July 18
Apollo 11 celebration launches from National Mall…with a monumental display
PBS NewsHour, July 19
For Apollo 11's Anniversary, The Washington Monument Becomes A Rocket
National Public Radio, July 16
This augmented reality Apollo 11 iPhone app is delighting space fans
Metro.co.uk, July 16
Lego Constructs Life-Sized Space Suit for Moon Landing's 50th
PCMag.com, July 16
Neil Armstrong, Over the Moon Among the Pandas
The New Yorker, July 16
---
Science and Technology
---
NBC-4, Washington, July 15
The National Zoo's giant panda Mei-Xiang is starting to build nests — which could be a sign that she's having a cub … or not.
Before you get too excited, the zoo says that aside from the nest-building, they haven't seen any other pregnancy or pseudopregnancy behaviors so far, but they say it's still very early. Read more from NBC-4
---
The Washington Post, July 15
Lizzie Daly was diving Saturday off the coast of Cornwall in Britain when she saw something large in the distance and did a double take. Daly had seen a barrel jellyfish before but nothing of this size.
Daly, a biologist and broadcaster, swam up to the peach-colored creature gliding through the water, as cameraman Dan Abbott captured the encounter. Read more from the Washington Post. 
---
Various Subjects
---
"Send us an emoji and we'll try to send you a related object from our collection," the museum told its Twitter followers
NBC 4, July 17
Wednesday is World Emoji Day, and no one's celebrating it better — or more thoroughly — than the Smithsonian's National Museum of American History.
About 9:30 a.m., the museum tweeted, "Okay #WorldEmojiDay, let's do this!! Send us an emoji and we'll try to send you a related object from our collection @amhistorymuseum."
And boy, have they delivered. As requests piled up — everything from the octopus emoji to golf to hamburgers to beer — curators at the museum have been responding with images, gifs and backstories of historic items from their extensive collection. Read more from NBC4.
---
Associated Press via NBC-15 (Madison, WI), July 17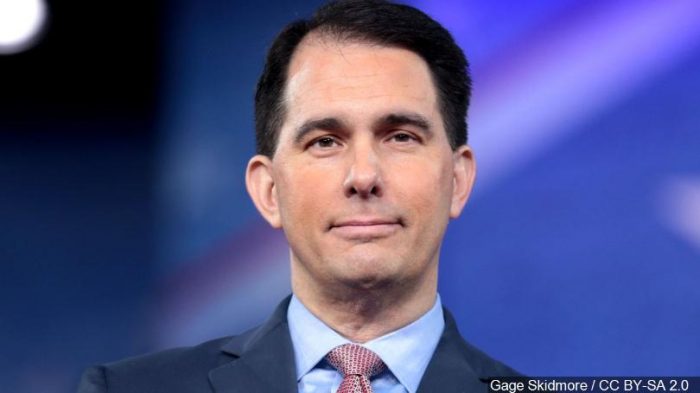 t's been a busy week for former Wisconsin Gov. Scott Walker.
On Monday, he announced he would not run for office in 2022 because he had accepted a full-time position starting in 2021 with the Young America's Foundation.
And on Wednesday, President Donald Trump announced he was appointing Walker to the board of trustees of one of the world's most highly regarded think tanks.
Walker is set to join the board of the Woodrow Wilson International Center for Scholars in the Smithsonian Institute. It's a six-year appointment. Read more from Associated Press. 
---
PBS NewsHour Student Reporting Labs, July 15
Twenty-six teen journalists from 14 states gathered in Washington, D.C. this summer to sharpen their broadcast journalism skills at the fifth annual Student Reporting Labs Academy.
Paired with mentors, SRL fellows filmed, scripted and edited reports in just 4 days. Here are their stories about youth engagement programs in the nation's capital: Read more from PBS News Hour.
---
Emirates News Agency, July 19

Zaki Nusseibeh, Minister of State, has said that the UAE places cultural and civilisational exchanges with the United States and other countries at the top of its priorities.

This came during Nusseibeh's visit to the Smithsonian Institution in Washington, DC, accompanied by Dr. Richard Kurin, the Smithsonian Distinguished Scholar and Ambassador-at-Large.

Minister Nusseibeh and Dr. Kurin shared a number of stories highlighting the similarities, common interests and shared values UAE and US founding leadership had in providing cultural, educational and scientific opportunities and resources to the public as a mean of building bridges of cultural understanding and inclusivity between people from all countries, cultures and beliefs.

At the Freer Sackler Gallery, the Smithsonian's Museum of Asian art Minister Nusseibeh met with Director Chase F. Robinson, Chief Curator Massumeh Farhad and Assistant Curator of Islamic Art Dr. Simon Rettig. The group discussed a number of culturally important initiatives and exhibits at the Freer Galleries as well as in Museums across the United Arab Emirates, including Louvre Abu Dhabi. Read more. 


Posted: 22 July 2019
Categories:

African Art Museum , Air and Space Museum , American History Museum , American Indian Museum , Freer Gallery , Hirshhorn Museum , ICYMI , National Zoo , Natural History Museum , News & Announcements , Sackler Gallery