ICYMI: Highlights from the week that was Sept. 1 – Sept 7
No one can keep up with everything, so let us do it for you. We'll gather the top Smithsonian stories from across the country and around the world each week so you'll never be at a loss for conversation around the water cooler.

Bug smuggling and cuddle-bug baby red pandas made the news this week. Oh, and they love Donald Trump in the Netherlands.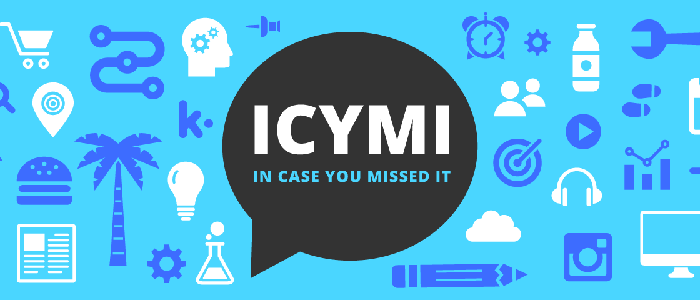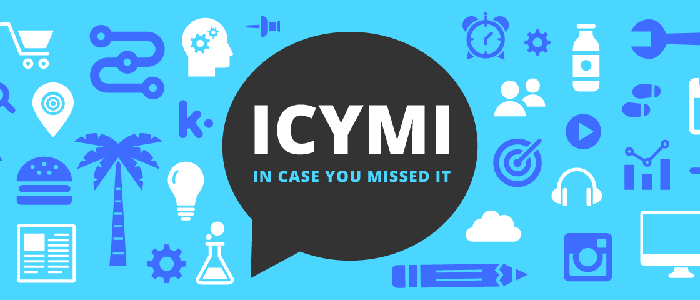 ---
Secretary Bunch
---
Washington Post, August 31
In his upcoming memoir, newly appointed Smithsonian Secretary Lonnie G. Bunch III describes the private tour he gave President Trump of the National Museum of African American History and Culture, recalling that Trump's reaction to the Dutch role in the global slave trade was, "You know, they love me in the Netherlands." Read more. 
---
Art and Design
---
The Washington Post, August 30
North Carolina ceramist Michael Sherrill set out to make if not a better teapot, at least a more distinctive one. The Renwick Gallery's "Michael Sherrill Retrospective" demonstrates clearly that he succeeded. But it's what he did next that makes this exhibition so memorable. Read more.
---
The Brooklyn Rail, September 2019
T.C. (Tommy Wayne) Cannon painted Native American portraits outside against skies with potato-shaped clouds and in interiors against "magical circle" wallpaper patterns with unlikely color combinations. He transformed the garments and neckwear of his subjects to bring out the gravitas from their faces and posture, creating jolting, psychedelic yet monumental tributes, political in their mere existence and as solid and American as Mount Rushmore. Read more. 
---
Forbes, August 31
Fall gala season is approaching, and The Smithosonian's National Portrait Gallery is going to welcome a number of bold names when it holds its biennial American Portrait Gala on Sunday, November 17. Michelle Obama, James Corden, Gayle King—who is also the event's emcee, Clive Davis, and others will present the prestigious Portrait of a Nation Prize to a number of esteemed personalities. This year's Portrait of a Nation Prize recipients include scientist Frances Arnold, Amazon founder Jeffrey P. Bezos, musicians Earth, Wind & Fire (Maurice White [posthumously], Philip Bailey, Verdine White, Ralph Johnson), Hamilton creator Lin-Manuel Miranda, business executive Indra Nooyi, and Vogue editor-in-chief Anna Wintour. Prabal Gurung will serve as the Honorary Fashion Designer of the evening, which will also include a special performance by honorees Earth, Wind & Fire. Read more.
---
History, Culture and Education
---
WTOP, September 3
Visiting the National Museum of African American History and Culture is about to get a little easier.
From now until February, you won't need a pass if you're visiting the museum on a weekday. You can simply show up to the museum and enter on a first-come, first-served basis.
The museum is open from 10 a.m. until 5:30 p.m. every day. Read more. 
---
Money, September 3
A museum visit can be interesting, enriching and exciting. It can also be expensive.
But on Saturday, Sept. 21, more than 1,500 museums in all 50 states will open their doors allowing people to enter for free as part of the 15th annual Museum Day, hosted each year by the Smithsonian magazine. Read more.
---
Science and Technology
---
Washington Post, September 4
A blood-oxygen monitor is clipped to the animal's large pink tongue. An endoscope has been fed down his throat to examine his small intestine. And technician Jayne Hutcheson is swabbing his paws with blue paint for keepsake paw prints.
Beneath the surgical lights, the National Zoo's giant panda Bei Bei is on his back on the operating table. He has a catheter in his jugular vein held in place with staples, and a blood pressure cuff on one leg. Read more. 
---
A record-setting black hole picture and advances in how we perceive pain are among the winners of this year's $3-million prizes.
National Geographic, September 5
With $3 million accompanying each major prize, the Breakthrough Prizes are the most lucrative in science. Bankrolled by Silicon Valley titans, including Yuri Milner and Mark Zuckerberg, the prizes honor cutting-edge achievements in life sciences, physics, and mathematics. And unlike some other well-known science prizes, it's not unusual for the Breakthrough team to honor teams rather than a few select individuals. Read more. 
---
The Washington Post, August 30
A baby red panda at the National Zoo's facility in Virginia — three pounds of dark reddish-colored, white and black fur — is doing well and growing, zoo officials report.
The red panda is at the Smithsonian Conservation Biology Institute in Front Royal. A video shows him looking around as he's weighed and then yawning at one point with pointy claws outstretched. The zoo describes him as "3 pounds of adorable." Read more. 
---
Certain species of coral release their eggs and sperm with perfect synchronization. But a new study suggests their incredible timing is starting to slip.
The Atlantic, September 5
Tom Shlesinger knew what happens when corals have sex, but neither the books he had read nor the videos he had seen had prepared him for actually witnessing the event.
It happened on a summer night in 2015. Shlesinger had been snorkeling in the Gulf of Eilat for a few frustratingly uneventful hours when he saw a coral release small pink globules—packed with eggs and sperm. As these drifted upward, more globules emerged nearby. Within minutes, as if someone had flicked an unseen switch, thousands of corals had released their reproductive cells, which rose through the water in a kaleidoscopic blizzard. Small fish darted in to feast. Bigger fish arrived to eat the smaller fish. "It was a complete celebration of life," says Shlesinger, who works at Tel Aviv University. "If I wasn't floating in the sea, I would have fallen to my knees." Read more.
---
Demand for exotic pets and collectors' items drives a flourishing illegal trade in beetles, spiders, and more.
National Geographic, September 5
SPECIAL AGENT RYAN Bessey was in his office at the New Jersey branch of the U.S. Fish and Wildlife Service, in Galloway, on September 23, 2015, when he took a call from a colleague in the intelligence unit. The analyst told him that French customs officers had seized 115 emperor scorpions in two shipments from Cameroon. They were addressed to a man in Metuchen, New Jersey, named Wlodzimie Lapkiewicz.
If French authorities considered the bust important enough to tell the U.S. about it, Lapkiewicz was worth looking into, Bessey thought. He began to do some digging. Read more. 
---
Various Subjects
---
New York Post, August 31
This adorable pair may become pawndas if the trade war with China escalates.
Mei Xiang and Tian Tian, two giant pandas, have been living happily at the Washington, D.C. National Zoo for years. The bears are technically owned by the Chinese government and in the capital as part of a longterm lease — which expires in 2020.
"We've had 47 incredibly successful years of partnering with our Chinese colleagues, China Wildlife and Conservation Association, and our current agreement is through Dec. 7, 2020," a zoo spokesperson told The Hill, projecting confidence that a new agreement to keep the animals could be reached. Read more. 
---
Calder Brannock was told he was just transporting an empty vitrine from the National Archives in DC north toward New York. That wasn't the full truth.

Hyperallergic, September 6

Washington, DC may be the only city on the planet that contains more museum staffers than artists. There are more than 70 museums spread across the nation's capital with some of the most prominent ones along the National Mall belonging to the Smithsonian Institution. The organization — tasked with stewarding the nation's cultural heritage — employs around 6,000 people and holds nearly 137 million objects within its collection.

With such an immense catalogue, the Smithsonian must hire a small army of art handlers to whizz their works around the world. And with few opportunities to sustain a creative professional life in the DC area, many local artists ultimately join the prepatorial field to make ends meet. Read more.


Posted: 12 September 2019