ICYMI: Highlights from the week that was Sept. 22 – Sept 28, 2019
No one can keep up with everything, so let us do it for you. We'll gather the top Smithsonian stories from across the country and around the world each week so you'll never be at a loss for conversation around the water cooler.

Secretary Bunch's thoughtful voice continues to rise above the chatter as he continues his book tour, but we also spent the week listening to the silence of the birds.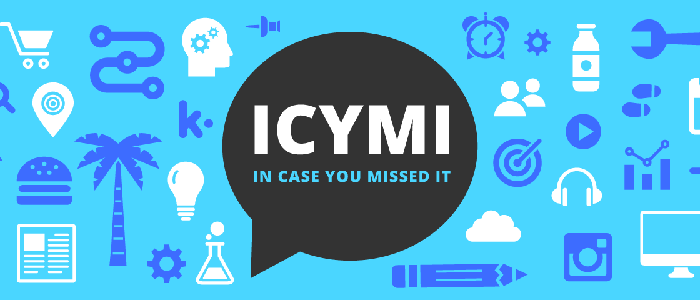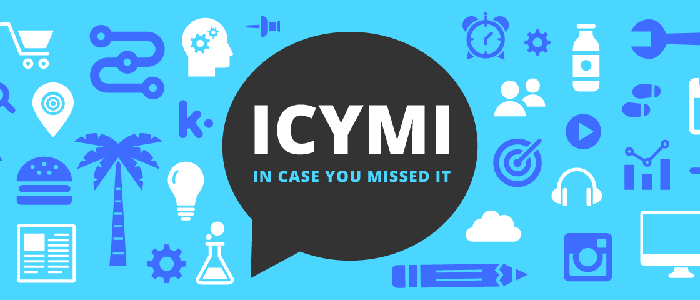 ---
Secretary Bunch
---
Bunch's new memoir details the tireless work it took to build NMAAHC and offers insights into his priorities as Smithsonian Secretary
Smithsonian.com, September 23
The Smithsonian's National Museum of African American History and Culture (NMAAHC) is a historical and cultural nexus where American life bears its complex, painful and often self-contradictory soul. NMAAHC is built on fascinating dualities: celebrating African-American history, yet bearing witness to its greatest tragedies; exhibiting objects from everyday homes, yet contextualizing them with academic rigor; acknowledging America's promises, yet making clear its failures to live up to them; offering an oasis of peace and coming-together, yet reminding all who enter of the deep rifts that still divide us. It is a museum that argues compellingly that the African-American story is the American story. Read more.\
---
CBS Sunday Morning, September. 29
The Smithsonian's Lonnie Bunch: A passion for history | Watch Video
Lonnie Bunch is enamored of American history. Last June Bunch was named Secretary of the Smithsonian Institution, which he calls "part of the glue that holds the country together." Bunch is in charge of 19 museums, 21 libraries, the National Zoo, 7,000 employees, and a budget of $1.5 billion – and is on a mission that he believes is nothing short of monumental. Bunch, who oversaw the creation of the National Museum of African-American History and Culture, talked with CBS News national correspondent Chip Reid about the personal connections he has to some of most precious objects in the Smithsonian's collections. Read more. 
---
The Joe Madison Show, Sirius XM, September 24
Lonnie Bunch, the Secretary for the Smithsonian Institution, talks with Joe Madison about his new book "A Fool's Errand." Bunch is the former director of the National Museum of African American History and Culture. Listen to the program.
---
Atlanta Daily World, September 25
Dr. Lonnie Bunch III, the 14th Secretary of the Smithsonian Institution, sat down for an exclusive interview with National Newspaper Publishers Association President and CEO Dr. Benjamin F. Chavis, Jr., at the National Museum of African American History and Culture.
The two discussed Bunch's timely new book, "A Fool's Errand: Creating the National Museum of African American History and Culture in the Age of Bush, Obama, and Trump." Read more.
---
How to make a smash hit Black history museum: Smithsonian head Lonnie Bunch tells what it took to start the National Museum of African American History and Culture
The Chicago Tribune, September 24
Read the article: Smithsonian head Lonnie Bunch tells what it took to start NMAAHC – Chicago Tribune – 9.24.19
---
Art and Design
---
CNBC, September 23
Portraits of Jeff Bezos and Lin-Manuel Miranda are heading to the National Portrait Gallery in Washington, D.C. on Nov. 15. Read more. 
---
History, Culture, and Education
---
The Washington Post, September 23
The story the Smithsonian researcher told was of a little girl, a second-grader, in small-town Oklahoma in the early 1950s. The little girl was differing with her teacher one day about the facts of the Battle of the Little Bighorn, known more infamously, and oddly, by the name of its loser, Lt. Col. George Custer, rather than any of the American Indian tribes that vanquished Custer and his troops. Read more. 
---
NBC-4 Washington, September 21
A new memorial on the National Mall will honor Native American veterans. It's designed by an acclaimed artist of Cheyenne and Arapaho descent. He's also a marine who served in the Vietnam War. News4's Derrick Ward reports. (Published Saturday, Sep 21, 2019 | Credit: Derrick Ward) Watch the video.
---
School Library Journal, September 25
When I was in third grade at P.S. 41 in New York's Greenwich Village, my class held a potluck dinner. My mother, who grew up outside Chicago, brought a hot dish of spaghetti Bolognese. As we entered the cafeteria, the steam of the food thick in the air, her eyes filled with tears: "This is why I moved us to New York City, right here. Look at all these different foods!" Read more. 
---
As the 2019 recipient of the Smithsonian's Great Americans Medal, the musician divulged he still has one more song to write
Smithsonian.com, September 20
his week at the Smithsonian's National Museum of American History, a packed crowd of admirers welcomed the musician, singer, songwriter and philanthropist Paul Simon, who was on hand to receive the museum's coveted Great Americans Medal. The award is given annually to individuals whose life's work embody American ideas and ideals.
"As an institution that honors, collects and interprets American history, his work particularly excites us," said the museum's director Anthea M. Hartig, at the ceremony Wednesday evening. "Just as his music is timeless, it is simultaneously deeply rooted in very specific moments of the 20th and early 21st century. He helps us touch politics, culture, our national mood, our love and our lives." Read more. 
---
Business Insider, September 23
The USS Eagle 56 was only five miles off the coast of Maine when it exploded.
The World War I-era patrol boat split in half, then slipped beneath the surface of the North Atlantic. The Eagle 56 had been carrying a crew of 62. Rescuers pulled 13 survivors from the water that day. It was April 23, 1945, just two weeks before the surrender of Nazi Germany. Read more. 
---
Science and Technology
---
A new study reports that birds living or breeding in Canada and the United States have declined by an average of 29% since 1970
Forbes, September 23
Thanks to human actions, most of North America's bird populations are declining. A recently published study reports that North American bird populations have declined by an estimated 2.9 billion individuals (29%) since 1970. Most of the lost birds are common species, including familiar backyard birds, such as sparrows, finches and warblers, that live or breed throughout the United States and Canada. Read more. 
---
Addy Barrett wins Gloria Barron Prize for her efforts to help the endangered animals.
The Washington Post, September 23
When Meredith Bastian was 8 years old, she went to the National Zoo to get help with a school project. She interviewed the curator of primates at the time and asked her about wild gorillas. Fast-forward 34 years, and Bastian is the curator of primates at the zoo. This summer she talked to a girl who shares her passion for the primates. Read more. 
---
They had to deal with a lot of "mosquitoes."
Space.com, September 22
Last Thursday (Sept. 12), three women who were critical to the success of the Apollo program spoke at the Smithsonian National Air and Space Museum here about their experiences as scientists and engineers at NASA.
At the museum's 2019 John H. Glenn Lecture in Space History, moderator, museum director and former NASA chief scientist Ellen Stofan spoke with Poppy Northcutt, an engineer and "computer" who worked as the first-ever woman in an operational support role in mission control during Apollo 8,  JoAnn Hardin Morgan, an aerospace engineer who was the only woman working in the firing room for Apollo 11, and Carolyn Leach Huntoon, who directed and conducted medical research at NASA and was the first American woman to serve as director of NASA's Johnson Space Center. Read more and watch the video.
---
The Crisis for Birds is a Crisis for Us All (Opinion)
The mass disappearance of North American birds is a dire warning about the planet's well-being. 
The New York Times, September 19
Read the full story: Opinion _ The Crisis for Birds Is a Crisis for Us All – The New York Times – 9.19.19
---
Various Subjects
---
MeriTalk, September 25

The Smithsonian Institution (SI) made some progress in its Fiscal Year 2018 FISMA (Federal Information Security Modernization Act) audit, but still sat at around a Level 2 on the FISMA scale, according to a report released September 23 by the Smithsonian Office of Inspector General.

The audit found improvement for the institution in the Identify and Recover functions of the NIST Cybersecurity Framework, rising from Level 1 in FY2017 to Level 2 in FY2018. However, SI fell well short of the Level 4 needed to be considered an effective information security program. Read more. 


Posted: 30 September 2019