ICYMI: Highlights from the week that was Oct. 20 – Oct. 26, 2019
No one can keep up with everything, so let us do it for you. We'll gather the top Smithsonian stories from across the country and around the world each week so you'll never be at a loss for conversation around the water cooler.

This week we went highbrow and recognized courage, perseverance and vision in the arts and culture. We also enjoyed a little lowbrow intrigue by examining some purloined letters and looking at what goes on behind-the-scenes of museum loans.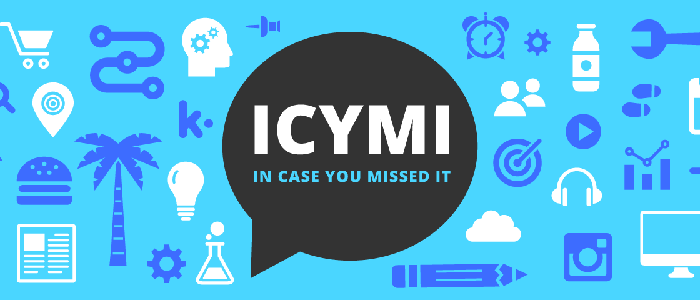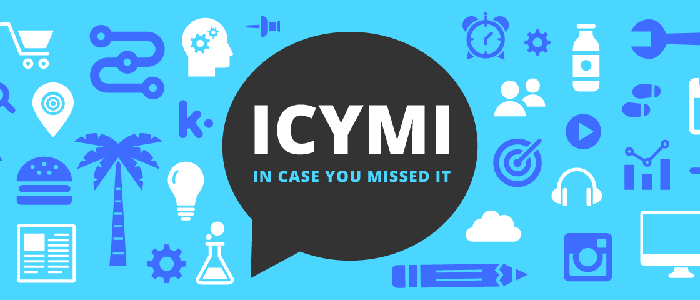 ---
Secretary Bunch
---
KYW News Radio (Philadelphia), October 20
he newly appointed Secretary of the Smithsonian Institution was in Old City this week for a chat at the Museum of the American Revolution.
Lonnie Bunch III is the 14th person to hold the position and the first African American in the role. But he got the gig—taking on the task of a lifetime, that is—building the National Museum of African American History and Culture, where 7 million people have visited in just three years. Read more and listen to the interview. 
---
The Harvard Gazette, October 24
The story of the Smithsonian National Museum of African American History and Culture (NMAAHC) is one of persistence, courage, and hope. In other words, as the museum's founding director, Lonnie G. Bunch III, explained to a capacity crowd Wednesday evening at the Geological Lecture Hall, it is the story of America.
"This is understanding America through an African American lens," said Bunch, a 2019 W.E.B. Du Bois medal recipient. It is also a much more inclusive and complete vision of our nation's story than had previously been presented at the other Smithsonian museums, like the National Museum of American History. "Part of changing the narrative is embracing much more of African American history," he said. Read more. 
---
Du Bois Medal recipients celebrate black excellence and opportunity
The Harvard Gazette, October 23
Perseverance was a theme at this year's W.E.B. Du Bois Medal awards. So too was courage.
"Understand that there will be times when you will have to stand alone. There will be no one else that will believe in your dream," Queen Latifah, hip-hop artist, actor, and medal recipient, told a packed audience Tuesday evening at Sanders Theatre. "There are plenty of people who told us we will never be where we are today … but we don't believe those people. You have to be strong and be courageous and just know that if you believe in it, it's going to happen. Don't give up. Do not quit. Fight for it." Read more. 
---
Art and Design
---
The San Diego-based artist Hugo Crosthwaite takes home the top $25,000 prize.
ArtNet News, October 25
Is this the next great American portraitist?
The National Portrait Gallery in Washington, DC, has announced the winner of the Outwin Boochever Portrait Competition, a triannual contest honoring artists that "challenge the definition of portraiture." Hugo Crosthwaite, a San Diego-based artist, will take home the $25,000 prize, which also comes with a commission to create a new portrait for the museum's permanent collection. Read more. 
---
First prize recipient is Hugo Crosthwaite for his stop-motion animation portraying migrant Berenice Sarmiento Chávez
Smithsonian.com, October 25
Portraiture is due for a reframing. Although the art form has traditionally served to memorialize the affluent and the powerful, the finalists of the 2019 Outwin Boochever Portrait Competition point to a future where portraits empower the disenfranchised.
The triennial competition, founded in 2006 by an endowment from the late Virginia Outwin Boochever, calls for artists to "challenge the definition of portraiture." First-prize winner Hugo Crosthwaite does just that. His 2018 stop-motion animation, A Portrait of Berenice Sarmiento Chávez, illustrates one woman's journey from Tijuana, Mexico, to the United States. Read more. 
---
CNN Style, October 22
ver the last three decades, Aaron and Barbara Levine have amassed an impressive melange of conceptual and minimalist art. But, they jokingly say, they loathe calling it a "collection."
"When you get the word 'collection,' it seems limited, like 'I only collect minimalism' or 'I cannot look at anything beyond the parameters of my focus,'" said Barbara, who served on the board of Washington, D.C's Hirshhorn Museum for over a decade. "And we don't — we are all over the place."
The Levines both advocate experiencing modern and contemporary art in an intimate environment, and their Washington, D.C. home — as well as retired trial lawyer Aaron's office — is chock full of artworks by the likes of Donald Judd, Joseph Beuys, Bruce Nauman and Juan Munoz. Read more. 
---
The award was doubly touching for Lam, who learned about its existence when Isabel Toledo won in 2005.
WWD, October 18
Before guests wound their way through the Cooper Hewitt National Design Museum to Thursday night's seated dinner in the garden, Derek Lam discussed being this year's National Design Award winner for Fashion Design.
He said, "Personally, it validates being a designer working in America and being recognized by the Smithsonian. It's incredible. It's probably one of the highest honors a designer can achieve." Read more. 
---
The painter's upcoming Washington, D.C. exhibition promises to be one of the year's must-sees.
Town & Country, October 24
Ask the painter Pat Steir what she'd like viewers to take away from her work, and she doesn't immediately give a concrete answer. "I never hope for what an audience will get out of an exhibition," Steir says, sitting at a table in a sunny corner of her cavernous studio on Manhattan's far West side. "Because the audience is a group of individuals, and different individuals take away different things."
Still, it's safe to assume that one thing almost everyone who encounters Steir's work this winter might feel is amazed. After all, the 79-year-old painter's next exhibition, "Color Wheel," opening today, will be comprised of 30 paintings made specifically for the nearly 400 linear feet that make up the circular inner gallery of Washington, D.C.'s Hirshhorn Museum. Read more. 
---
The Artist Painting Unwitting New York Subway Riders
At just 23 years old, the Bronx-born Devon Rodroguezis a finalist in this year's prestigious Outwin Boochever Portrait Competition
The New York Times Style Magazine, October 24
The Artist Painting Unwitting New York Subway Riders – The New York Times – 10.24.19
---
Inside the Louvre's Secret Negotiations to Mount the Biggest Leonardo da Vinci Show Ever
The museum's 10-year quest provides a rare glimpse into the bargaining between museums over artwort loans. 
The Wall Street Journal, October 22
Inside the Louvres Secret Negotiations to Mount the Biggest Leonardo da Vinci Show Ever – WSJ – 10.22.19
---
History and Culture
---
The New Yorker, October 24
The National Museum of African American History and Culture, in Washington, D.C., cuts a striking figure on the National Mall: the building juts up from the ground in sharp angular tiers, and its exterior, blanketed with bronze-colored aluminum latticework, appears from a distance as a textured brown—making a sombre, almost brooding contrast to the bright white buildings around it. The structure, designed by the architects David Adjaye, Philip Freelon, and J. Max Bond, Jr., was inspired by Yoruban crowns from West Africa, with the openings in the lattice meant to invite in the sunlight. "The openness to light is symbolic for a museum that seeks to stimulate open dialogue about race and help promote reconciliation and healing," the museum's Web site says. The museum faced an impossible task when it opened, in 2016: representing blackness in America—a task that has become more complex in the past few years, as the White House has changed from a symbol of progress to one of regression. Read more. 
---
The new Monuments Men are here.
Artnet News, October 22
The Army is putting its curators, conservators, and archaeologists to work thanks to a new reserve group that brings the Monuments Men and Women of World War II into the modern era. The next generation of Monuments Men will, like their predecessors, be dedicated to protecting the world's cultural heritage during times of war, this time with a focus on the Middle East.
The Pentagon announced the new initiative, a partnership with the Smithsonian Institution, on Monday, when representatives from both bodies gathered at the Smithsonian's Archives of American Art in Washington, DC, to sign an agreement. The volunteers, who will be trained by the Smithsonian, are officially titled Cultural Heritage Preservation Officers. Read more. 
---
The Tuesday event in Washington, D.C., saw the film's stars Cynthia Erivo, Leslie Odom Jr. and Janelle Monáe.
Hollywood Reporter, October 24
The Smithsonian's National Museum of African American History and Culture was the backdrop for Tuesday night's premiere of Harriet, the Harriet Tubman biopic. The film stars Cynthia Erivo as the eponymous freedom fighter, Leslie Odom Jr. as her conspiratorial Underground Railroad conductor William Still, and Janelle Monáe as a free black woman named Marie Buchanon who aids Harriet in her efforts.
The project endeavors to bring audiences into the world of Tubman. "I wanted people to see her humanity," Erivo told The Hollywood Reporter. "We know that she ran the hundred miles to freedom. We know that she came back and helped people escape again and again. But we don't really hear about who she was, which is what this wonderful film does, bringing her humanity to the screen." Read more.
---
On Friday, the Smithsonian's American history artifacts will be joined by a refreshing newcomer: craft beer
The San Diego Union-Tribune, October 24
The Smithsonian Institution's National Museum of American History, a.k.a the nation's attic, contains thousands of artifacts that tell our nation's story: the original star-spangled banner, ripped by shot and shell in the War of 1812; Lincoln's stovepipe hat; the lunar module Neil Armstrong and Buzz Aldrin rode to the Sea of Tranquility.
On Friday, this august company will be joined by a refreshing newcomer: craft beer.
An addition to the museum's permanent food exhibit, "Brewing a Revolution" brings the story of American beer into the modern era. Read more.
---
In the #MeToo Era, Museums Celebrate Women
Some cultural institutions are taking substantial steps to address gender inequality and diversity in their programming, their collections and their leadership.
The New York Times, October 23
In the #MeToo Era, Museums Celebrate Women – The New York Times – 10.23.19
---
Science and Technology
---
Using modern technology to examine 500-year-old documents
CBS' 60 Minutes, October 21
When U.S. authorities needed help examining suspected stolen copies of Christopher Columbus's letters, they turned to the Smithsonian's Museum Conservation Institute in Maryland. Digital imaging specialist Keats Webb and Smithsonian Institution Archives paper conservator Nora Lockshin used non-invasive digital imaging technology to take different raking light views of the 500-year-old documents.
"The Smithsonian is able to identify, have chemical agents been used to bleach the library stamps? Have the typed characters on the letters been altered in any way? Are the paper fibers disturbed? All of which is very important evidence for us in our investigation," Assistant U.S. Attorney Jamie McCall tells 60 Minutes Overtime. Read more and watch the video.
---
To recruit the best of the best, the agency has realized it should consider all genders.
Popular Science, October 23
Sally Ride, the first American woman in space, lamented the attention she got from the press. After enduring sexist questions about whether she wept when things went wrong, or what her thoughts on motherhood were, she looked forward to a future where women could fly without anybody noticing.
"It's too bad that we're not further along, that it's [not] a normal occurrence for a woman to go up on a space shuttle flight," she told a NASA historian in 2002. "It'll be a wonderful day when this isn't news." Read more. 
---
Space.com, October 25
A lunar rover changed destinations from the moon to Earth to live in the ever-popular Smithsonian National Air and Space Museum.
Sorato is a Japanese rover that was supposed to aim for the moon as part of the Google Lunar X Prize competition. That contest expired in 2018, when none of the five finalists could meet the deadline to land the first private spacecraft on the moon.
Sorato's company, ispace, donated the rover to the museum to encourage future generations to carry on with exploration, the company said. The Air and Space Museum, which is located here, is the third most visited museum of any kind in the world, seeing between 5 million and 7 million visitors annually. Read more. 
---
Scientists were hunting for the next Ebola. Now the U.S. has cut off their funding.
Predict, a government research program, sought to identify animal viruses that might infect humans and to head off new pandemics.
The New York Times, October 16
Scientists Were Hunting for the Next Ebola. Now the U.S. Has Cut Off Their Funding. – The New York Times – 10.25.19
---

Posted: 29 October 2019