ICYMI: Highlights from the week that was Dec. 9 – Dec. 15, 2019
No one can keep up with everything, so let us do it for you. We'll gather the top Smithsonian stories from across the country and around the world each week so you'll never be at a loss for conversation around the water cooler.

Not to nit-pick, but we can't say we're thrilled to learn that lice have been around since birds were dinosaurs. Let's name the baby porcupine instead.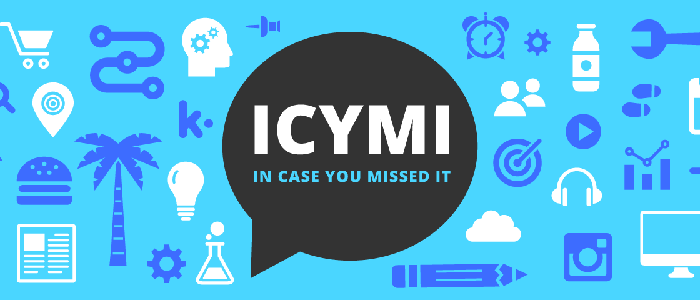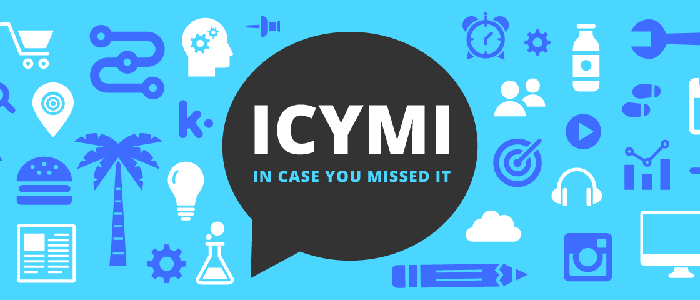 ---
Art and Design
---
Our favorite US shows of 2019, brought to you by the writers and editors of Hyperallergic.
Hyperallergic, December 12
This year, our contributors and staff found exhibitions across the country that excited, amazed, and enlightened us. The majority of the shows we selected for this list break down into two main categories: exhibitions that impelled us to think deeply and differently about an historical epoch by using innovative curatorial approaches and penetrating scholarship, and those shows that gathered together a comprehensive selection of an artist's work to convey a fuller sense of the breadth and depth of their practice than was previously known. This list also contains a few shows of artists who are now coming into the apex of their powers. And all these exhibitions remind us of how critically important our public institutions are for making these experiences possible. Read more.
---
History, Culture and Education
---
The Kojo Nnamdi Show, December 9
After a seven-month closure, the Smithsonian Anacostia Community Museum reopened in October with a rejuvenated look and new leadership. Dr. Melanie Adams took the helm of the museum in August. Read more. 
---
The Smithsonian's African American history museum's newest display tells of the bitter fight for freedom abroad and in the U.S.
The Washington Post, December 12
We all got up early this morning because we are going to see the colored boys parade. These are the first soldiers back that really fought on the firing line. The parade was fine…Mother, Aunt Sadie…and myself went."
The diary of African American teenager Jessie Greer, of Cincinnati, captured the moment when two "negro contingents," as the local newspaper put it, came home to Ohio from World War I. It portrays a proud but fleeting time, experienced by tens of thousands of black soldiers across the country. Read more. 
---
Science and Technology
---
Sixty-five historic aircraft have gone off exhibit and under scrutiny while the museum empties for a renovation.
The Washington Post, December 11
The elderly airplane sits in the restoration hangar with its wings off and its tail removed as the Smithsonian's photographers document each section.
It's a rickety contraption that its conservators say feels like a barn with engines.
The toilet consists of a metal bucket with a seat. Its wings once carried luggage. And its corrugated metal skin earned it the nickname "the tin goose." Read more. 
---
The Washington Post, December 10
For centuries — and long before Mount Doom drew Tolkien's heroes to Mordor — New Zealand's explosive geology has awed and terrified the island's residents.
Volcanoes, including the one immortalized in film adaptations of the Lord of the Rings, created the archipelago that is home to the Kiwi country. One day, they may wipe it out. Read more. 
---
Scientists have found the "earliest known evidence" of feather-feeding parasitic insects in amber from Myanmar.
Vice.com, December 10
If you have ever had to suffer through an outbreak of lice or fleas, here's some consolation: Dinosaurs totally felt your pain.
That's the takeaway from exquisitely preserved insects that were entombed in amber while feeding on dinosaur feathers some 100 million years ago. The incredible specimens of Mesophthirus engeli, a new species of Cretaceous parasite, are the "earliest known evidence about the origin of ectoparasitic insects feeding on feathers," according to a study published on Tuesday in Nature Communications. Read more.
---
Current options include Prickles and Gonzo.
WUSA-9 December 12
The Smithsonian National Zoo welcomed a new member to their family in early November as they announced that 2-year-old Beatrix, a prehensile-tailed porcupine, was a new mom. Beatrix gave birth overnight between Nov. 5 and 6, to a male porcupette weighing less than a pound.
Now the Zoo needs your help to give the baby, born to parents Beatrix and Quillber, a name. The Zoo prefers to name baby animals within two months so they can begin consistently using the name during training. Read more. 
---

Posted: 16 December 2019