Twenty Questions for 2020
From his favorite pizza topping to his secret career aspiration, Secretary Bunch answers 20 questions to begin 2020.
What's been your best day as Secretary so far?
I was standing in front of the Hirshhorn lost in thought when someone from facilities put her arm around my shoulder and said, "don't worry, we've got your back." Hearing that meant so much to me.
Which Smithsonian job are you most jealous of?
The astronomers at the Smithsonian Astrophysical Observatory.
What's a Smithsonian object you wish more people knew about?
The writing desk that Thomas Jefferson used to draft sections of the Declaration of Independence.
What's your favorite portrait at NPG?
The portrait of Lorraine Hansberry by David Attie.
You've made no secret of your Jersey pride. What's your favorite boardwalk snack?
French fries with vinegar.
Favorite rainy-day activity?
Watching movies from the 1930s and 1940s.
Favorite historical period to learn about that isn't your specialty?
America during the 1920s.
Favorite pizza topping?
Sausage and pineapple.
Favorite National Park?
Zion National Park, in Utah.
If you could have dinner with any person from history, who would it be?
Frederick Douglass or Dorothy Dandridge.
Who was an important teacher for you in K-12?
I remember my high school history teacher, Anne Schneider. She patiently answered my barrages of questions and gave me books she thought would interest me.
Your first job at the Smithsonian was as an education specialist, and you've said as Secretary that education is a top priority for you. In your opinion, what qualities make a good educator?
Caring, flexibility, and making sure to put the child first.
What's the best career tip you've received?
My dad told me to recognize that every person in an organization has wisdom and that the key to success is listening to what they have to say.
What do you do when you need a creative boost?
I look at photographs of my family and get inspired.
If you weren't doing what you do now, what would be your alternative career?
Playing second base for the New York Yankees.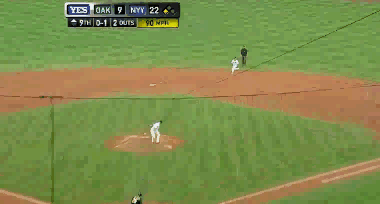 You played some football growing up; any insight into who we should put our money on in the Super Bowl?

I usually root for the NFC, but I'd like to see Kansas City win this year.

Valentine's Day is coming up next month – what's the best museum date spot in DC?

The Reynolds Center.

What sci-fi technology do you hope the Smithsonian will be using in 20 years?

The opportunity to speak with figures from history.

What will future generations remember this era of the Smithsonian for?

Our digital efforts, especially the ways in which we're creating opportunities for people who never visit Washington to experience our research and collections.

What do you want to be remembered for as a Smithsonian leader?

As a person who cared about his colleagues, who loved the Smithsonian and who helped the Smithsonian become the 21st century institution that America deserves and needs.


Posted: 23 January 2020