ICYMI: Highlights from the week than was January 3 – January 10, 2020
No one can keep up with everything, so let us do it for you. We'll gather the top Smithsonian stories from across the country and around the world each week so you'll never be at a loss for conversation around the water cooler.

This week we learned of an enormous structure of hot gas in the middle of the Milky Way. We're fairly certain it did not originate on Earth. But then again…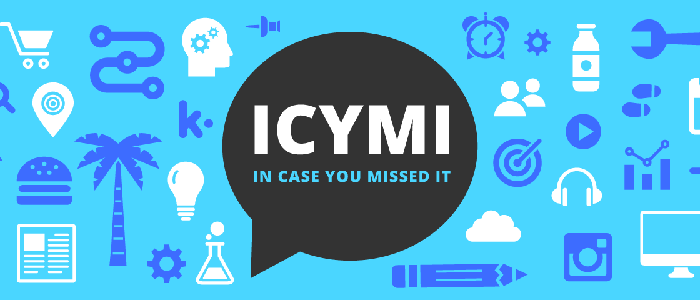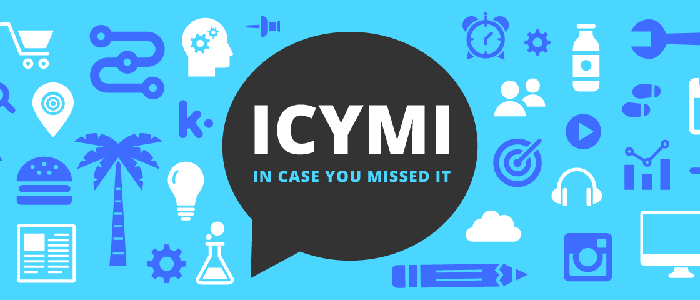 ---
Art and Design
---
The Washington Post January 9
For 50 minutes on a recent weekday morning, Debora Moore's digital photography students received a private tour of the Smithsonian. From their classroom in Guam.
Using high-end videoconferencing equipment, Smithsonian American Art Museum educator Peg Koetsch showcased two dozen carefully selected photographs from SAAM's world-class collection — including works by Walker Evans, Man Ray and Barbara Morgan, renowned for photographing dancers — to illustrate a lesson about composition, camera angle and positive and negative space. Read more. 
---
The Washington Post, January 6
The Hirshhorn Museum and Sculpture Garden took to social media last month to tease visitors about the return in 2020 of Japanese artist Yayoi Kusama's popular installations. On Monday, the Smithsonian's modern art museum announced that the exhibition spotlighting the Instagram staple and crowd-pleasing artist will open in April. Read more. 
---
Science and Technology
---
Using data from ESA's Gaia star-mapping spacecraft, a team of astronomers from Austria and the United States has discovered a wave-shaped arrangement of dense gas in our own neighborhood of the Milky Way.
SciNews.com January 9
The newly-discovered structure — named 'Radcliffe Wave' in honor of the Radcliffe Institute for Advanced Study — is about 9,000 light-years long and 400 light-years wide.
It contains about three million solar masses of gas and comprises the majority of nearby star-forming regions.
Some of these stellar nurseries were previously thought to form part of 'Gould's Belt,' a band of star-forming regions believed to be oriented around the Sun in a ring.
"No astronomer expected that we live next to a giant, wave-like collection of gas — or that it forms the Local Arm of the Milky Way," said Professor Alyssa Goodman, an astronomer at Harvard University, the Smithsonian Institution, and the Radcliffe Institute of Advanced Study. Read more.
---
Interconnected stellar nurseries form the largest gaseous structure ever observed in the Milky Way galaxy
Harvard Gazette, January 7
Astronomers at Harvard University have discovered a monolithic, wave-shaped gaseous structure — the largest ever seen in our galaxy — made up of interconnected stellar nurseries. Dubbed the "Radcliffe Wave" in honor of the collaboration's home base, the Radcliffe Institute for Advanced Study, the discovery transforms a 150-year-old vision of nearby stellar nurseries as an expanding ring into one featuring an undulating, star-forming filament that reaches trillions of miles above and below the galactic disk. Read more. 
---
Various Subjects
---
WUSA-9, January 9
Hoodline crunched the numbers to find the top museums in Washington. Here's a rundown of the top four. Read more.
---
Publishers Weekly, January 9
IDW Publishing has secured global rights to publish illustrated books, primarily graphic novels but also other formats such as coloring and picture books, in partnership with the Smithsonian Institution. The plan is to release the first two titles as soon as fall 2020.
The agreement allows IDW to mine the institution's 23 museums, zoos, and gardens for content. "The biggest challenge is deciding where to start," said Justin Eisinger, IDW's editorial director for graphic novels and collections. "The Smithsonian has all of these great museums and the most educated experts on their topics, who want to share their stories with the world. They've recognized the power of graphic novels to tell those stories and to reach a diverse audience with accurate information in an enjoyable package." Read more. 
---

Posted: 13 January 2020