Winners of 2022 Smithsonian Education Awards announced
Awardees will be celebrated at an evening reception Thursday, July 28, from 5:00 p.m. to 7:00 p.m.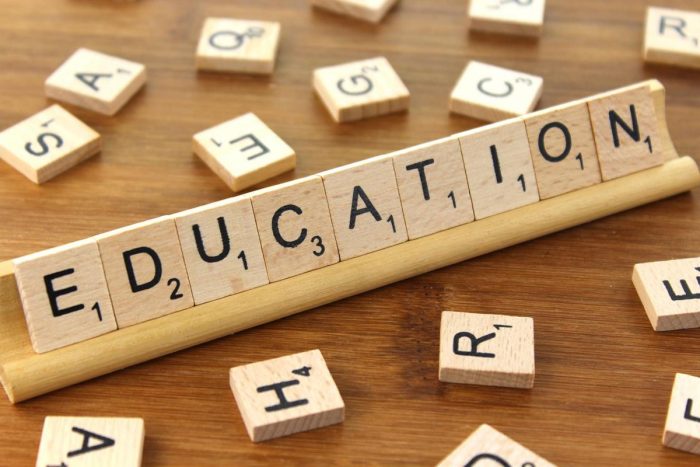 Under Secretary for Education Monique Chism has announced the recipients of the 2022 Smithsonian Education Awards for Education Achievement, the One Smithsonian Award, and the Education Innovation and Access Awards. The Smithsonian Education Awards honor outstanding staff achievements by Smithsonian educators that open the doors to invite lifelong learners, students, families, communities, fellows, interns, and educators everywhere to discover our extraordinary programming, resources, collections, and research. The awards recognize creativity, excellence, and commitment to serving the nation through distance learning, educational programming, digital media, publications, and exhibitions.
This year's recipients:
Education Achievement Award
Dr. Betty Belanus, Curator and Education Specialist at the Center for Folklife and Cultural Heritage, receives the Education Achievement Award for her extensive contributions not only to the Smithsonian Institution, but also to diverse educational organizations, educational specialists, teachers, students, community scholars, and the general public during her more than 35 years of service. Betty brings to her work a combination of scholarly knowledge, enthusiastic engagement, and familiarity with best practices in the fields of folklore and education, as she relentlessly furthers her commitment to expanding multicultural understanding of living cultural traditions at all levels.
One Smithsonian Education Award
Stamp Stories from the National Postal Museum receives the One Smithsonian Education Award for exemplary pan-institutional collaboration. Stamp Stories is a series of videos created by the National Postal Museum's Education Department. Each month, NPM collaborates with an educator from another unit on a topic that links their two collections. Together they read a children's book, explain collection objects, and encourage exploration throughout the Smithsonian.
Education Innovation and Access Awards
The National Museum of Natural History's Office of Education's "School Programs Transmedia Bundle Model" receives an Education Innovation and Access Award for developing a new and responsive approach to teachers' expressed needs for age-appropriate, accessible science content in response to the national education crisis brought on by the Covid-19 pandemic. The nine "Transmedia Bundles" are extremely rich collections of engaging and accurate digital experiences and content resources, each thematically aligned to core science concepts and skills. A blend of standards-aligned live interactive virtual programs and asynchronous resources, they create a new model for meeting the needs of K-12 teachers and students throughout the country and around the world.
Smithsonian's National Zoo and Conservation Biology Institute receives an Education Innovation and Access Award for launching an inventive video series, Explore Beyond Your Door that introduces PreK-5 students to wildlife and encourages children to get outside and explore nature. Comprised of seven videos, a nature journal, digital badges, and a Smithsonian Learning Lab collection, Explore Beyond Your Door makes nature an accessible and exciting world that sparks inquiry and a conservation ethic in young learners.
Celebrate your colleagues
Please join Dr. Chism and Deputy Secretary Meroë Park on Thursday, July 28, 5 – 7 p.m., at a celebration honoring the recipients of the 2022 Smithsonian Education Awards and celebrating Smithsonian education. Additionally, the event will honor the postponed 2019 Smithsonian Education Awardees: Nicole Webster, Manager of School and Youth Programs at the National Museum of Natural History, and the Citizen Science Program at the Smithsonian Environmental Research Center.

The program, with a keynote by Deputy Secretary Park, will be held at National Portrait Gallery and Smithsonian American Art Museum's Nan Tucker McEvoy Auditorium at 5 p.m., immediately followed by a reception in the Kogod Courtyard.

Please RSVP by July 8 at https://s.si.edu/CelebrateEdu to honor, support, and encourage our Smithsonian education colleagues. 

The Education Awards are made possible by all those who participated in the nomination process and the distinguished judges, an external committee of museum and education leaders. The Smithsonian Women's Committee endowed the awards in honor of their 40th anniversary of service to the Smithsonian.


Posted: 16 June 2022