A little face time: The Outwin Boochever portrait competition
For me, a portrait has always seemed like a straightforward proposition—a photograph or painting that represents its subject more than it interprets or illuminates. But 48 portraits, on exhibition at the National Portrait Gallery through Feb. 23, 2014, have shown me just how inaccurate that assessment is. These artworks were selected out of 3,300 entries from across the country in the third Outwin Boochever Portrait Competition, and I doubt I will ever feel the same again about portraiture. The variety of  media and the often unusual materials, such as video, wood and string, make for thought-provoking art. In some instances it is the medium itself that lends to the memorable quality of the piece—a life-size rice sculpture is definitely compelling—but in others, it is the expressions of the subjects that range from enigmatic to hauntingly lonely that are particularly striking to me.
The portraits include digital animations and videos, large-scale drawings, prints, photographs, textiles, and painted and sculpted portraits. Bo Gehring of Beacon, N.Y., received first prize for his video "Jessica Wickham." The prize includes a cash award of $25,000 and a commission from the museum to portray a remarkable living American for its permanent collection.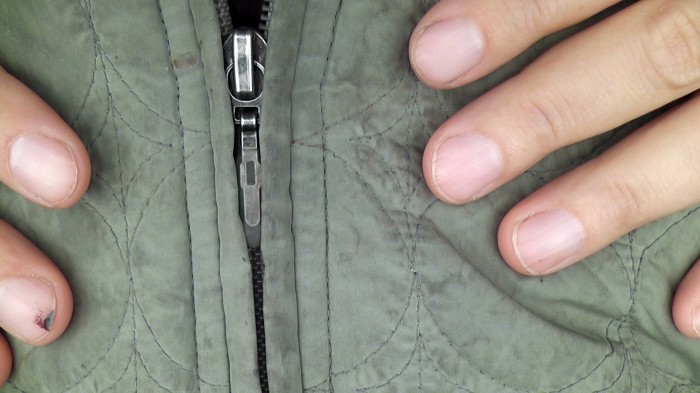 Jessica Wickham
Bo Gehring
2010
HD video with sound
Run time: 05:05:00
Collection of the artist
Second prize was awarded to Jennifer Levonian of Philadelphia for her digital video animation, "Buffalo Milk Yogurt"—which was inspired by a nervous breakdown in a supermarket.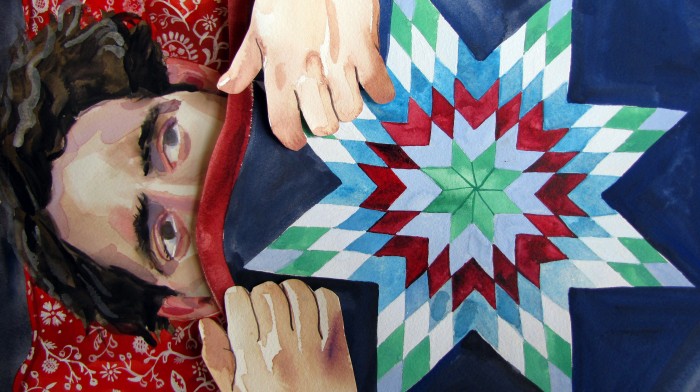 Buffalo Milk Yogurt
Jennifer Levonian
2010
Digital video/animation with sound; running time 06:46:00 
Collection of the artist

The third-prize recipient, Sequoyah Aono of New York, sculpted his self-portrait in wood and covered it with acrylic.

Commended artists are Paul D'Amato of Riverside, Ill., for his photograph "Lillian, New Covenant Church of Deliverance, Chicago, 2011"; Martha Mayer Erlebacher, from Elkins Park, Pa., for her pencil-on-paper self-portrait; Heidi Fancher, from Washington, D.C., for her C-print photograph titled "For Delia"; and Beverly McIver of Durham, N.C., for her oil-on-canvas work titled, "Depression."

One of the exhibiting artists will win the People's Choice Award based on votes through the free mobile app available for iOS and Android at npg.si.edu/app. The app also offers tours of the exhibition, interviews with artists and jurors, and information about the finalists. The People's Choice Award will be announced Sept. 22.

The late Virginia Outwin Boochever endowed this national portrait competition and exhibition hoping to encourage artists to expand the boundaries of traditional portraiture. Judging from the artists who participated in this competition, they are doing so. They have expanded my own idea of what portraits can be.

Works by Commended Artists


Posted: 23 April 2013