ICYMI: Highlights from the week that was Jan. 21 – Jan. 27, 2018
No one can keep up with everything, so let us do it for you. We'll gather the top Smithsonian stories from across the country and around the world each week so you'll never be at a loss for conversation around the water cooler.

We weathered a (brief) government shutdown, thought big thoughts at Davos and pondered whether art can be understood without understanding the artist. We're worn out from all the heavy cerebration.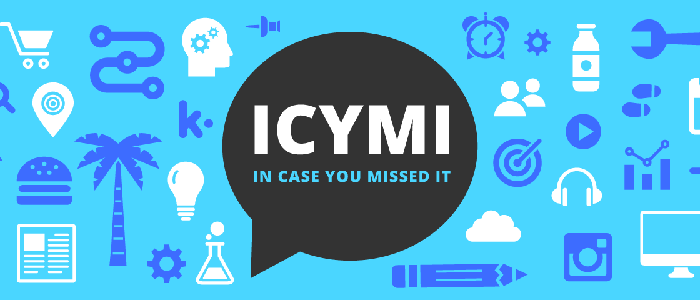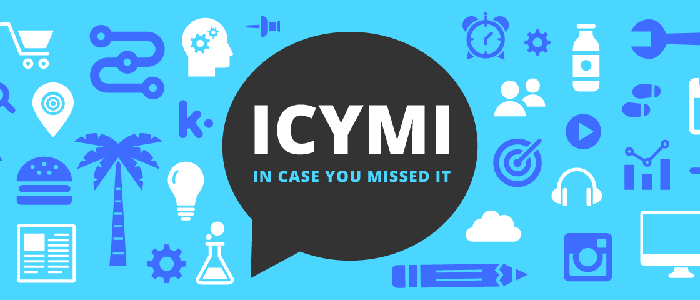 ---
The omnipresence of Native Americans in popular culture.
The New Yorker, January 29 issue
I don't often cotton to museum shows that are educational in character—when I want instruction, I'll read something—but I love, and I wish everyone would see, "Americans," at the National Museum of the American Indian, in Washington, D.C. It is keyed to the ubiquity of Native Americans in popular culture. Spectacularly installed, in a grand hall, are hundreds of Indian-themed artifacts, from movie posters, toys, and commercial and sports-team logos to weaponry (a Tomahawk missile, on loan from the Smithsonian Air and Space Museum, intimidates overhead). "Indians Everywhere," the display is entitled. Other sections unpack the legends of Pocahontas, the first Thanksgiving, the Trail of Tears, and the Battle of the Little Bighorn—stories that everybody knows, at least hazily. Apt photographs and entertaining videos abound. So do irresistibly readable texts. There's no through line. You bounce, pinball fashion, among the show's parts, seduced into cognizance. Is it worrisome to relish aspects of a harrowing history that commonly stirs feelings of guilt, shame, anger, and fear, perhaps smeared over with sentimental treacle? Yes, and that's a thought that "Americans" anticipates but leaves hanging—and haunting—to deal with as one can and will. Read more from Peter Schjeldahl for The New Yorker. 
---
Artist Natalie Frank argues that many of the current conversations have left out one important point.
Artnet, January 22
In recent months, discussion surrounding the Sackler family has rippled through the press and the art world. Exposés in Esquire and The New Yorker and a campaign by the artist Nan Goldin have delved into the family's assets and philanthropy. A sizable portion of those assets—specifically, those belonging to two Sackler brothers, Mortimer and Raymond, and their heirs—was built on sale of the narcotic painkiller Oxycontin.
The Sackler name graces museum wings, courtyards, schools, and galleries around the world and has become the center of a complicated debate about cultural philanthropy and if and how institutions should consider the source of donated funds.
But many of these conversations have left out one important point, which has left me confused and angry. Elizabeth A. Sackler—the activist, historian, and advocate for feminist causes, American Indians, and women and children of incarceration—has been imprecisely and wrongly implicated as a beneficiary of the opioid crisis. The claim that she has profited off of the sale of OxyContin threatens to impugn her own important contributions and those of the Elizabeth A. Sackler Center for Feminist Art at the Brooklyn Museum. Read more from Natalie Frank for ArtNet.
---
Open, Closed or Something in Between: What a Shutdown Looks Like
The New York Times, January 20
A North Carolina National Guard Infantry battalion called off a training exercise that had been planned for a year. Flu samples from around the country will no longer be collected and tested. A skeleton staff of workers at the Internal Revenue Service girded themselves to answer a deluge of questions about the new tax law. Read more from Mark Landler for the New York Times: Open, Closed or Something in Between_ What a Shutdown Looks Like – The New York Times 01-21-18
---
Curators focused on themes that have emerged since the 2017 march, such as DACA and #TimesUp
ArtNet, January 22
A year into the presidency of Donald Trump, the resistance movement is still proving strong as thousands gathered across the country this past Saturday for the second Women's March.
Of the many thousands of protest signs that proclaimed opposition to Trump and his anti-woman, anti-immigrant rhetoric—which led to a legit poster board shortage in the US—a select few are destined for posterity, thanks to the forward-thinking curators at institutions such as the New-York Historical Society, the Museum of the City of New York, and the Smithsonian's National Museum of American History in Washington, DC. Read more from Sarah Cascone for ArtNet.
---
Bloomberg, January 23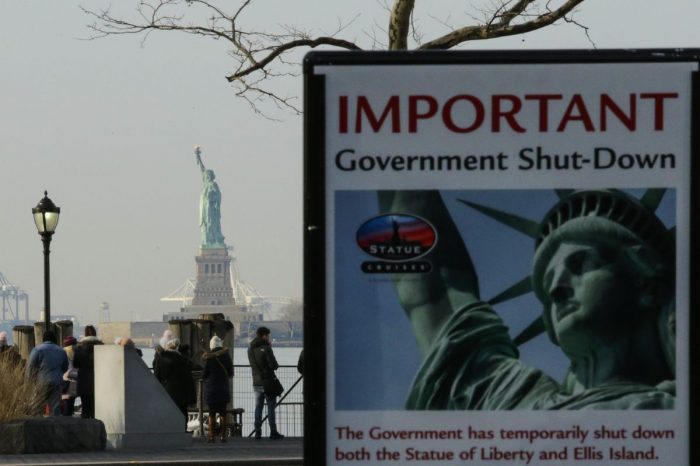 White House Budget Director Mick Mulvaney said the Trump administration didn't want to "weaponize" the federal government shutdown, so many national parks remained accessible and routine functions continued at some agencies throughout the three-day funding lapse.
The decision struck some as unprecedented. They cited a 134-year-old law known as the Antideficiency Act that bars most operations after a lapse in funding.
"I don't know what's going on here, and I don't know what their rationale is, but it seems to me they'd be in violation of the Antideficiency Act," said Elaine Kamarck, a senior fellow at the Brookings Institution in Washington. "This is a little weird. Or very weird." Read more from Jennifer A. Dlouhy and Todd Shields for Bloomberg.
---
What to watch for at Davos as the World Economic Forum opens
World leaders vie to dominate agenda with sessions on blockchain and Big Tech
Financial Times, January 23
Leaders from around the world are preparing to descend on Davos–from US president DOnald Trump to Emmerson Mnangagwa of Zimbabwe–for the World Economic Forum that opens on Tuesday. Read more from the Financial Times: What to watch for at Davos as the World Economic Forum opens – Financial Times 1-23-18
---
•Debt, geopolitics and widespread complacency are cause for concern, says Carlyle Group co-founder David Rubenstein
•High debt across the U.S. and other advanced economies represents a major risk to economic stability, the executive added
CNBC, January 24
Debt, geopolitics, unexpected world events and a widespread sense of general happiness: these are the things that worry private equity billionaire David Rubenstein the most.
The co-founder of global private equity firm Carlyle Group detailed his concerns while speaking at the World Economic Forum in Davos, during a panel on Tuesday entitled "The Next Financial Crisis."
"Right now, the biggest concern I have is that most people think there is no problem of a likely recession this year or even maybe early next year. Generally when people are very happy and confident, something wrong happens," Rubenstein cautioned at the Bloomberg-moderated panel. Read more from Natasha Turak for CNBC.
---
(Ed. The Smithsonian is number two!)
Forbes, January 23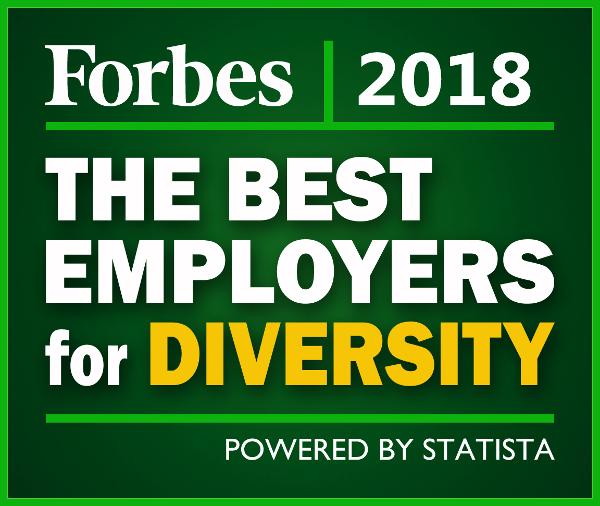 One study after another has shown that companies with more diverse teams have stronger financial performance. But without being an employee, it's often difficult to get visibility into how seriously a company takes diversity.
Forbes worked with research firm Statista to compile the definitive list of the best employers for diversity in America. Statista surveyed 30,000 U.S. employees in August 2017 to inform the list, asking questions about diversity, gender, ethnicity, sexual orientation, age and disability. Responses among underrepresented ethnic minorities, women and people aged 50 and older received greater weight in the ranking.  Read more from Jeff Kauflin for Forbes
---
Observer, January 24
Pity the big-time art collector (really!). All that time and money building a collection of art that is apt to go away just before or just after the collector dies. Because, when planning their estates, the three typical options for them are: The art can be willed to heirs who, if they like their parent's taste—and not all do—will face inheritance taxes of up to 40 percent; the artwork gets sold to provide heirs with cash, and the sale itself generates capital gains taxes of 28 percent; or, the art is donated to a willing nonprofit institution, such as a museum, which permits a sizeable charitable deduction on their income or estate tax returns. Read more from Daniel Grant for Observer.
---
Thousands of Herero people died in a genocide. Why are Herero skulls in the American Museum of Natural History?
The New Yorker, January 24
On a warm morning last September, a dozen Herero men and women paid a visit to the American Museum of Natural History, in Manhattan. The men wore dark suits and ties, like guests at a funeral. The women wore colorful dresses and hats, following a tradition from Namibia, their home country, in southern Africa. They had come to view relics of a tragic episode in their nation's history, and to ask the museum, after almost a century, to give them back.
Kavemuii Murangi, an education researcher who lives in Maryland, arrived wearing a gray suit and dark glasses that hid his gentle eyes. Inside the museum, several curators led Murangi and his companions to a private room upstairs. A table was covered with cardboard boxes, which the curators invited them to open when they felt ready. Inside the boxes were human skulls and skeletons. On many of the skulls, four-digit numbers had been scrawled above the eye sockets. Many of the visitors wept at the sight. "We looked at each other, we talked to each other, we hugged each other," Murangi told me afterward. They were staring at remains of their own people. Read more from Daniel A. Gross for The New Yorker.
---
Sequencing the world
How to map the DNA of all known plants and animal species on Earth
The Economist, January 23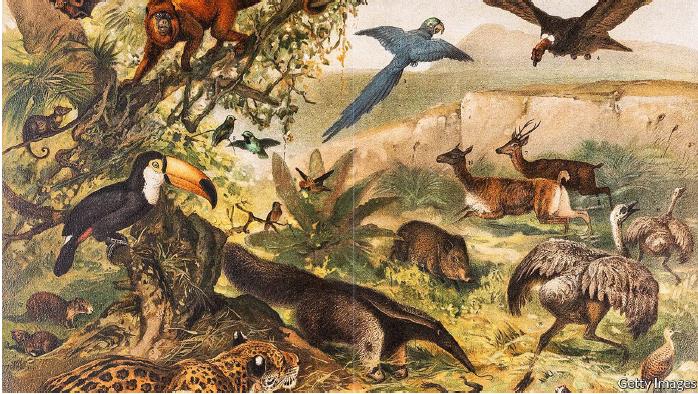 In November 2015, 23 of biology's bigwigs met up at the Smithsonian Institution, in Washington, DC, to plot a grandiose scheme. It had been 12 years since the publication of the complete genetic sequence of Homo sapiens. Other organisms' genomes had been deciphered in the intervening period but the projects doing so had a piecemeal feel to them…Read more from the Economist: Sequencing the world – The Economist – 1-23-18
---
The National Gallery of Art Cancels a Chuck Close Show After Misconduct Accusations
The New York Times, January 26
The National Gallery of Art in Washington has canceled a Chuck Close exhibition, planned for May, because of accusations of sexual misconduct that have engulfed the artist in controversy. Read more from Colin Moynihan and Robin Pogrebin for the New York Times: The National Gallery of Art Cancels a Chuck Close Show After Misconduct Accusations – The New York Times 1-28-18
Chuck Close is Accused of Harassment. Should His Artwork Carry an Asterisk?
The New York Times, January 26

When the Smithsonian's National Portrait Gallery was preparing the wall text in 2014 to accompany an image of boxer Floyd Mayweather, Jr., the museum decided not to note that Mr. Mayweather had been "charged with domestic violence on several occasions," receiving "punishments ranging from community service to jail time."

Such context is common for controversial subjects in art. But far less so for artists themselves–centuries of men like Picasso or Schiele who were known for mistreating women, but whose works hang in prominent museums without any asterisks. Read more from Robin Pogrebin and Jemnnifer Schuessler: Chuck Close Is Accused of Harassment Should His Atwork Carry an Asterisk- New York Times 1-28-18


Posted: 29 January 2018