ICYMI: Highlights from the week that was Feb. 18 – Feb. 24, 2018
No one can keep up with everything, so let us do it for you. We'll gather the top Smithsonian stories from across the country and around the world each week so you'll never be at a loss for conversation around the water cooler.

We contemplated the legacy of Columbus over coffee this week. And then we got the blues.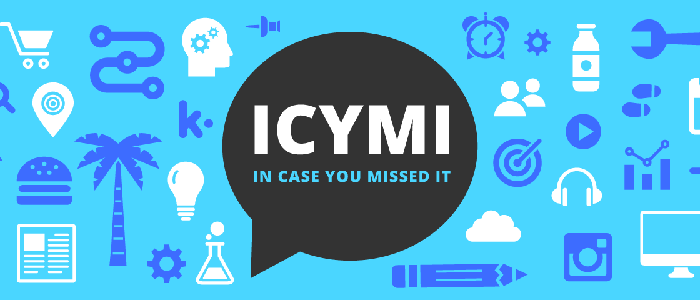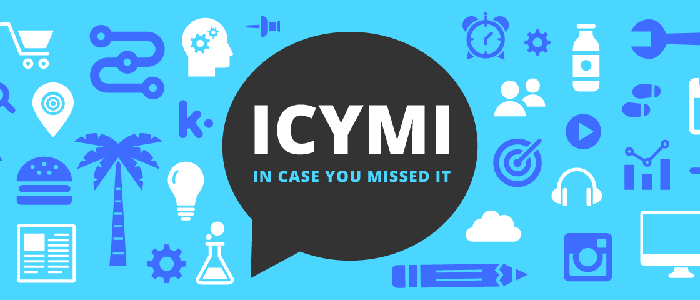 ---
CNN, February 21
Eye-catching objects designed for, and by, people with physical and other disabilities are the focus of the current "Access+Ability" exhibition in New York.
More than 70 exhibits, including colorful prosthetic leg covers and jeweled earrings that are also hearing aids, are featured as examples of "inclusive design" at the Cooper Hewitt, Smithsonian Design Museum.
"There has been a surge of design with and by people with a wide range of physical, cognitive, and sensory abilities," according to the museum's website. Read more from Erin Gabriel for CNN.
---
CultureGrrl, February 20
In pithy new blurbs, the National Portrait Gallery's revamped and reinterpreted "America's Presidents" installation strives to tell each former officeholder's "unique stories of both triumph and failure" (in the words of the introductory wall text). The individual labels for the portraits of our 44 previous chief executives explore both the heights and depths of their terms in office.
To the best of my knowledge, most members of the national art press who attended last week's unveiling of Barack and Michelle Obamas' portraits in the NPG's expansive Kogod Courtyard didn't return the next day (as I did) to see how the new additions had been installed in the galleries. (Here's my report on that.) I've seen only one report (by Ben Davis for artnet) mentioning the label text for Obama portrait, and no analysis putting that in the context of the NPG's interpretive takes on other recent Presidents. Read more of Lee Rosenbaum's cultural commentary. 
---
Ancient Islanders Visited by Columbus Not 'Extinct,' Study Finds
By sequencing DNA in a 1,000-year-old tooth, researchers were able to find genetic matches between ancient and living populations in the Caribbean.
National Geographic, February 20
When Christopher Columbus reached the Caribbean in the 15th century, indigenous communities referred to as Taínos were heavily impacted—so much so that the region's history is often divided by historians as pre- and post-arrival.
A combination of disease, mass killings, and slavery killed as many as three million people in only a few generations, but a new study suggests that the genocide didn't lead to complete extinction as some suspected. Read more from Sarah Gibbens for National Geographic.
---
Navajo leaders honor the significance of the Treaty of 1868 at the National Museum of the American Indian
Native News Online, February 21
On Tuesday, as a part of the Nation-to-Nation Exhibition, the Smithsonian Institution's National Museum of the American Indian (NMAI) unveiled the original Treaty of 1868, which released the Navajo people from federal captivity, allowing them to return to their traditional homeland.
During the unveiling ceremony, Navajo Nation President Russell Begaye talked about the treaty's historic and contemporary significance to the Navajo people. The document formalized the tribe as a sovereign nation and solidified its relationship with the federal government. Read more from Native News Online.
---
Get in on the Hirshhorn's new ground floor
The Washington Post, February 22
You can finally get a decent cup of coffee on the Mall. And some gelato while you're at it.
D.C.-based Dolcezza is opening a new shop as part of the redesigned lobby at the Hirshhorn Museum and Sculpture Garden. That's not the only thing that's different about the gallery's ground floor, which has undergone three months of renovations and opens to the public Friday. Japanese artist and architect Hiroshi Sugimoto, who conceived the lobby's redesign, intended to create something that wasn't just a stopover for visitors on their way to the gallery's collections, but a welcoming space fit for relaxation. "Before, it was kind of chaotic," Sugimoto says. "To serve the people we need a fresh space, something nice and clean." One of the first steps was to remove the dark film that had been placed over the museum's massive windows, meaning the light could finally come in. Now, "the environment is very nice," Sugimoto says. "Nice design, air, space and light." Read more from Kristen Page-Kirby for Washington Post Express.
---
It's Okay to be Smart: Why is Blue So Rare in Nature
PBS, February 21
Among living things, the color blue is oddly rare. Blue rocks, blue sky, blue water, sure. But blue animals? They are few and far between. In this video, we'll look at some very cool butterflies with Bob Robbins, Ph.D. from Smithsonian's National Museum of Natural History to help us learn how living things make blue, and why this beautiful hue is so rare in nature.
---
It Could Soon Be Baby-Making Time for the National Zoo's Pandas

NBC4-Washington, February 22

We could be expecting another giant ball of love at the National Zoo!

The panda team is gearing up for another climactic breeding season, the National Zoo announced Wednesday.

D.C.'s prized giant panda Mei Xiang moaned at Tian Tian, the zoo's 19-year-old male, on Saturday — but not out of satisfaction. This "vocalization" means the mother of three is not quite ready to make a new furry friend, the zoo said. Read more from Sarah Cammarata for NBC4.


Posted: 25 February 2018