ICYMI: Highlights from the week that was April 1 – April 7, 2018
No one can keep up with everything, so let us do it for you. We'll gather the top Smithsonian stories from across the country and around the world each week so you'll never be at a loss for conversation around the water cooler.

We're all about art this week: contemporary art, self-taught art, African art, popular art–even oligarch-funded art.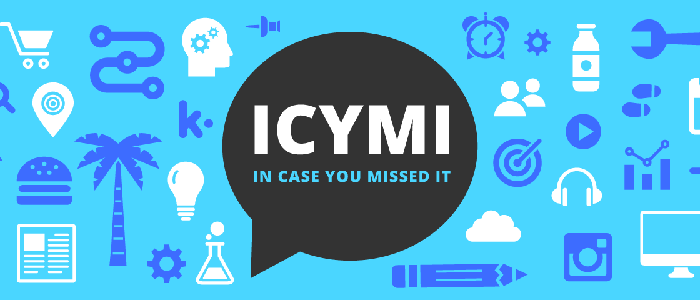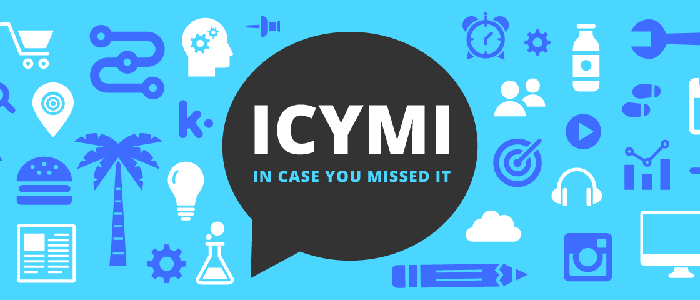 ---
BlouinArtInfo, April 2
History, it is said, is written by the victors; it might also be said that history is painted by the victors. In the United States, that has meant a gross overrepresentation of white men in its historical paintings, leaving out the original Americans, its population of slaves, its women in general and anyone else who has had to live in the margins. Now art lovers have a chance to reinterpret American history, with a landmark exhibition of works by Ken Gonzales-Day and Titus Kaphar at the Smithsonian National Portrait Gallery. The exhibition will be on view in Washington D.C. until January 6, 2019.
The Smithsonian National Portrait Gallery, on the occasion of its 50th anniversary, is taking a step to right that wrong with its first Contemporary art exhibition of the year:  "UnSeen: Our Past in a New Light, Ken Gonzales-Day, and Titus Kaphar." Read more from BlouinArtInfo.
---
Approximately 10 new sculptures by Lee Ufan will fill a four-acre outdoor plaza
Curbed, April 2
In the upcoming year, Washington, D.C.'s Hirshhorn Museum will fill its more than four-acre outdoor plaza with approximately 10 new sculptures by Korean artist Lee Ufan. The sculptures created for this site-specific commission will be from the artist's signature and continuing "Relatum" series. This will be the first time that Ufan has exhibited in the nation's capital and the first time in the museum's 44-year history that the plaza is devoted entirely to one artist.
According to a press release, "Each of the sculptures will be created in response to the museum's unique architecture." Ufan will use regional materials in his new works with installation beginning in the summer of 2019. The materials will likely contrast each other as that is what Ufan is known for. Read more from Michelle Goldchain for Curbed.
---
Blouin ArtInfo, April 2
A major donation of paintings by Anna Mary Robertson "Grandma" Moses to the Smithsonian American Art Museum (SAAM) in Washington, D.C. was announced by Jane Kallir, Co-Director of The Galerie St. Etienne. Over the course of the next seven years, 10 masterworks will be donated by Kallir and her family in memory of Otto Kallir.
The gift from the Kallir family begins with three paintings — "Out for Christmas Trees," 1946; "Grandma Moses Goes to the Big City," 1946; and "Turkeys," 1958, the first two of which are currently on view at the Smithsonian American Art Museum. Seven remaining works are in the process of being selected. All 10 will be among the highlights of a traveling "Grandma" Moses exhibition, set to begin at SAAM in the fall of 2023 with Jane Kallir is a consultant for the exhibition. Read more from Blouin ArtInfo.
---
On March 24 alone, the day of the March For Our Lives, 35,968 people visited the museum.
Hyperallergic, April 2
Ever since Kehinde Wiley and Amy Sherald's official portraits of Barack and Michelle Obama were unveiled in February, attendance numbers at Washington DC's National Portrait Gallery have exploded. So much so that Sherald's portrait of Michelle Obama was recently moved to a different part of the museum ahead of schedule in order to accommodate the crowds.
In a phone interview with Hyperallergic, National Portrait Gallery director Kim Sajet was hesitant to compare the number of people who came to see each of the new portraits, but she did say that Michelle Obama's is the most popular portrait of a first lady. Sajet attributed this popularity to "the magic of Michelle's presence: her statuesque pose, flowing dress, and direct gaze" in Sherald's portrait. The viral photo of two-year-old Parker Curry standing in awe in front of it hasn't hurt either. Read more from Elena Goukassian for Hyperallergic.
---
NPR, April 3
Inside the largest entomology collection in America, there are insects that are out to fool you.
We went backstage at the Smithsonian Museum of Natural History to comb through the collection of 35 million specimens and find these masters of disguise. The trickster insects and arachnids are known as mimics, because they impersonate the world around them in order to survive. Read more from Madeline K. Sofia for NPR's "Joe's Big Idea."
---
It's almost time for the District's newest gorilla baby to be born
NBC4-Washington, April 4
It's almost time for the District to welcome its newest baby gorilla.
Calaya, a western lowland gorilla at Smithsonian's National Zoo, is quickly nearing the end of her pregnancy. She is due to give birth any day from now until early May, according to the zoo.
"The initial signs of labor can be subtle," primate keeper Melba Brown said, according to a March 30 post on the zoo's website. "….Because this is her first pregnancy and every gorilla's persona is different, it is difficult to predict how labor and delivery will unfold. It could be brief, or it could take hours." Read more from Angela Jacob for NBC4.
---
It's often said that the ocean releases them from the constraints of life on land. It's actually the opposite.
The Atlantic, April 4
The first time I came face to face with a sea lion, I nearly screamed. I was snorkeling, and after a long time spent staring down at colorful corals, I looked up to see a gigantic bull, a couple of feet in front of my mask. Its eyes were opalescent. Its long canines hinted at its close evolutionary ties to land-based predators like bears and dogs. And most unnervingly of all, it was huge.
Mammals tend to get that way when they invade the ocean. The pinnipeds—seals, sea lions, and walruses—tend to be immense blobs of muscle and blubber. The same could be said for manatees and dugongs. And whales are almost synonymous with bigness. Time and again, lineages of furry mammals have gone for a swim and over evolutionary time, they've ballooned in size. Why? Read more from Ed Yong for The Atlantic.
---
A show of Islamic art from LACMA will inaugurate Saudi Aramco's mega-project, which aims to harness the country's creative energy.
ArtNet News, April 4
For the past decade, the world's richest oil company, Saudi Aramco, has been planning a vast cultural center in Dhahran, Saudi Arabia. Now, the state-owned company's mega-project, the King Abdulaziz Center for World Culture, is finally nearing completion.
It was due hold a preview of an Islamic art exhibition organized by the Los Angeles County Museum of Art (LACMA) as part of its long-awaited soft opening this weekend. But a meeting of the Arab League took precedence, a spokesman for the center confirms. Topics on the agenda range from conflict on the Gaza Strip, in Syria, and the Yemen.
LACMA isn't the only high-profile institution with which the center is collaborating. At the end of March, the Smithsonian Institution and National Geographic also came on board, signing a memo of understanding with the center. A spokeswoman for the Smithsonian tells artnet News that future projects could include exhibitions or loaned artifacts, but stresses that the memo does not cement an official partnership but rather "an agreement to explore potential collaborations." Read more from Javier Pres for ArtNet News.
---
For too long, Africa's art has danced in the shadows of European and American traditions, but, says the new director of the National Museum of African Art, Gus Casely-Hayford, the time has come for the continent's artefacts to tell their own story.
Vogue UK, April 5
Some of Augustus (Gus) Casely-Hayford's earliest memories growing up in south London are of his wonderfully glamorous aunts visiting from Ghana. They'd come laden with food, spices and exquisite pieces of cloth – providing a window into West Africa, which at the time seemed very far away to him and his siblings, the fashion designer Joe Casely-Hayford, lawyer Margaret and Peter, a television producer. "The idea of objects actually being charged with incredible narrative – of plucking stories from material culture – is something that I have inherited," he tells me over the phone from his new home in Washington D.C.
Casely-Hayford's family hails from the tradition of the Okyeame, a figure in Ghanaian society who acted as a mediator between a leader and its people. "When the British arrived along the Golden Coast they were the spokespeople on behalf of the towns and villages, even though they weren't the chiefs," Casely-Hayford explains. "Of course, these were the people who were sent to England to get an education. They were then able to use that education to help unseat the British. My grandfather was part of that movement, as was my uncle." Read more from Liam Freeman for Vogue UK.
---

Posted: 9 April 2018