ICYMI: Highlights from the week that was April 8 – April 14, 2018
No one can keep up with everything, so let us do it for you. We'll gather the top Smithsonian stories from across the country and around the world each week so you'll never be at a loss for conversation around the water cooler.

We took a closer look at some underappreciated women this week (aren't they all?) and learned that for some species, size really does matter.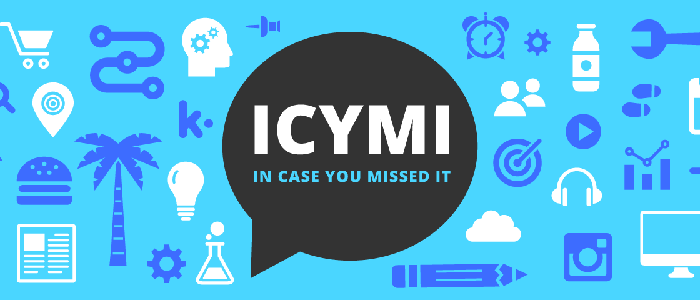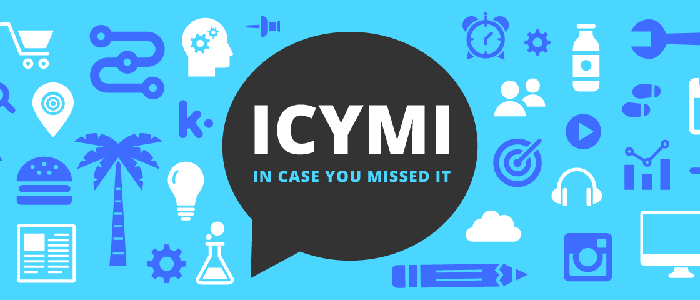 ---
The photographer's largely unseen set of 1960s photos focusing on outcasts of society is now on view at the Smithsonian
The Guardian, April 9
In 1970, Diane Arbus was a struggling magazine photographer in New York City. She wanted to make more money, so she put together a series of photos in a plexiglass box, which she called "A box of ten photographs by Diane Arbus", priced at $1,000.
The photos highlight the outcasts of American society, such as giants, dwarves and transvestites. Arbus's photos shocked and disgusted art crowds to the point they were spat on when exhibited. As Norman Mailer observed: "Giving a camera to Diane Arbus is like putting a live grenade in the hands of a child." Read more from Nadja Sayej for The Guardian.
---
The Los Angeles Times, April 9
It's only 3 centimeters long and less than 1 centimeter wide, but it has the potential to rewrite the history of our ancestors' migration out of Africa.
The object in question is a fossilized piece of a bone, probably the middle portion of a middle finger. Based on its shape, scientists believe that it belonged to a member of the Homo sapiens species. Read more from Karen Kaplan for The Los Angeles Times. 
---
Congresswoman Maloney's bill has until January 2019 to pass.
ArtNet News, April 10
The are 19 museums in the Smithsonian Institution, but not one of them is dedicated to women. Last month, in an effort to draw more attention to the important role women have played in the history of the US, the Smithsonian announced a new American Women's History Initiative. But for at least one prominent official, that effort is not quite good enough.
For more than a year, Congresswoman Carolyn Maloney, a Democrat from New York, has been working to pass a bill that would establish a dedicated women's museum under the auspices of the Smithsonian. The road has not been easy. Read more from Sarah Cascone for ArtNet News. 
---
Artsy, April 10
During the summer solstice of 1986, a small group of friends met up on San Francisco's Baker Beach and burned an eight-foot-tall effigy of a man. The ritual was dubbed Burning Man two years later, and moved to a dried-up lake bed in the Black Rock Desert in 1990. Eight thousand people attended in 1996, and within four years, that number had swelled to 25,000. In recent years, 75,000 people—though more would likely come if ticket sales weren't capped—have set up a temporary city within a seven-mile square plot of land known as Black Rock City, which lasts the entire week before Labor Day.
Recent popular conceptions of Burning Man have focused on all-night parties set to electronic music and fueled by all manner of substances. But, at its core, Burning Man is much more an art festival and experiment in temporary community than it is a marathon rave. The event's true cultural essence forms the focus of "No Spectators: The Art of Burning Man," an exhibition currently on view in Washington, D.C., held both within the Smithsonian American Art Museum's Renwick Gallery and its surrounding neighborhood, with some works installed outdoors just around the corner from the White House. (An initial set of these installations will close on September 16th, while others remain on view until January 21, 2019.)
Artsy asked artists presenting in the show to describe their works on view, and reflect on what it means for Burning Man's alternative culture to be presented at an art museum in the nation's capital. Their responses have been condensed and edited for clarity. Read more from the editors of Artsy.
---
Fox News, April 9
When Marc Breault first met Vernon Howell in 1986, he couldn't have predicted that the self-described messiah would lead his followers to a massacre that still haunts America 25 years later.
Howell, who would later be called David Koresh — an amalgamation of the names of two Biblical kings — barricaded himself with his followers in 1993 in his compound outside Waco, Texas.
Agents of the federal Bureau of Alcohol, Tobacco and Firearms tried to arrest the 33-year-old for allegedly stockpiling weapons and explosives.
The confrontation led to a 51-day standoff that ended when the complex caught fire and burned to the ground, killing Koresh and nearly 80 of his Branch Davidians followers. About two dozen children were among the victims. Read more about a new Smithsonian Channel documentary by Stephanie Nolasco for Fox News. 
---
US Institution will collaborate with Victoria and Albert Museum at its new outpost in East London
The Art Newspaper, April 10
The Smithsonian Institution has confirmed that it will work with the Victoria and Albert Museum to set up a joint gallery and exhibition programme in East London, on the former Olympic site. Yesterday (9 April) the Smithsonian's regents (trustees) gave formal approval for their first base outside the US.
The regents authorised the institution's secretary, David Skorton, to execute an agreement with the V&A for "developing and delivering Smithsonian-branded exhibitions and programming in a new museum to be built at the Queen Elizabeth Olympic Park in London". It is expected that the agreement will be signed in May. Read more from Martin Bailey for The Art Newspaper. 
---
This post has been updated.
The Washington Post, April 10
The Smithsonian's board of regents on Monday unanimously approved a plan to collaborate with the Victoria and Albert Museum to present exhibitions in a space under development in East London.
Secretary of the Smithsonian David J. Skorton said he would travel to London next month for an event hosted by London Mayor Sadiq Khan announcing details of the Cultural and Education District at Queen Elizabeth Olympic Park, site of the 2012 Summer Olympics.
The agreement between the two museums, which took almost two years to finalize, will lead to joint exhibitions in the V&A's new facility. The V&A is the world's largest museum of decorative arts and design. Read more from Peggy McGlone for The Washington Post.
---
How a TED Talk-style road show helped the Smithsonian fund the largest cultural institution campaign in history
American Marketing Association, originally published February 27, 2018
The pavilion at the Japanese American National Museum in Los Angeles was filled to near capacity. The 4,100-square-foot space was designed to bridge worlds and reflect a proud hybrid identity. Combining Japanese and American influences, the room's wall of windows offers an intimate, insulated view of the National Museum's Historic Building next door, once a Buddhist Temple and later a government-commandeered processing center that pushed around the paperwork necessary to exile thousands of WWII-era Japanese-Americans to years of wartime confinement.
But that sober, sensitive topic was not what the 300-strong crowd had gathered to discuss this night in September 2015. Nor were they there to explore the Issei generation of Japanese immigrants who came to America at the end of the 19th century or any contemporary Japanese-American trends or personages. Rather, those in attendance were there to see 10-minute presentations on topics as disparate from Japanese-American culture as outer space history, given by Smithsonian employees who had flown in from as far away as Washington, D.C. The visiting presenters spoke passionately about what they do, why they do it and what it means for America. Read more from Zach Brooke for the American Marketing Association.
---
The Environmental Defense Fund is working with researchers at Harvard University on the probe.
Nature, April 11
A US environmental group has been awarded tens of millions of dollars to develop a new satellite to help track — and ultimately, reduce — emissions of the greenhouse gas methane from oil and gas facilities around the world.
If the Environmental Defense Fund (EDF) succeeds at launching its probe, it could be the first environmental group to send its own satellite into space. The group's efforts are being funded through the Audacious Project, a joint effort of the non-profit group TED and philanthropic organizations such as the Bill & Melinda Gates Foundation.
The EDF, which is based in New York City, aims to launch the satellite as early as 2020. The environmental group and its scientific partners at Harvard University and the Harvard-Smithsonian Center for Astrophysics in Cambridge, Massachusetts, say that their planned 'MethaneSAT' will make the most precise measurements of methane yet from space. Their goal is to monitor emissions from roughly 50 major oil and gas fields that account for around 80% of the world's oil and gas production. But the satellite could also be used to estimate emissions from landfills and agriculture. Read more from Jeff Tollefson for Nature. 
---
For one group of tiny crustaceans, the species whose males invest most heavily in sex disappear ten times faster.
The Atlantic, April 11
The oldest penis ever found is 425 million years old, and belongs to an animal whose scientific name—Colymbosathon ecplecticos—means "astounding swimmer with a large penis." Large is relative, though. The entire creature is just a fifth of an inch long, but for its size, its penis is still "large and stout," according to its discoverers.
That's not unusual for the ostracods—the ancient group of crustaceans to which Colymbosathon belongs. From their origins almost half a billion years ago, these animals have diversified into some 70,000 species. At first glance, they look like little seeds. Look closer, and you'll see what appear to be distorted shrimps, encased in hard, clam-like shells. Male shells tend to be longer than female ones, because they have to accommodate a pair of large penises, and outrageously big sperm that, when uncoiled, can be six times as long as the ostracod itself. In some species, all of this reproductive gear can take up a third of the male's shell. Read more from Ed Yong for The Atlantic.
---
The multi-talented designer is often overlooked in art and design history. The Cooper Hewitt, which recently received a gift of her eclectic works, has sought to change that.
Art & Object, April 12
Ilonka Karasz excelled in adapting to the changing trends and new manufacturing processes of 20th-century design, from bringing modernist geometries to silver work and furniture in the 1920s, to earthenware ceramics and pioneering nursery design in the 1930s, to wallpaper with a hand drawn folk art aesthetic in the 1940s. Beginning with her arrival in New York's Greenwich Village in 1913, until the 1970s, she contributed woodcuts and illustrations to books and magazines, including 186 New Yorker covers. Perhaps it's this fragmentation of Karasz's prolific career that has made her legacy obscure.
"She worked for a long time, so there certainly is evolution in her style, but she was consistently modern, emphasizing geometry and simplified lines," said curator and scholar Ashley Callahan. "She also embraced folk art influences, nature, color, and charm." Callahan began studying Karasz's work in 1997 while a graduate student, and when she joined the Georgia Museum of Art at the University of Georgia as its first curator of decorative arts, she organized a 2003-04 exhibition on Karasz and explored her work in an accompanying monograph titled Enchanting Modern: Ilonka Karasz. Read more from Allison Meier for Art & Object.
---
The Washington Post, April 11

Back in 2008, I asked a friend who worked as a senior conservator at the Metropolitan Museum of Art a simple question: "If you could see a big retrospective of any artist who hasn't already been given one, who would it be?"

My friend didn't hesitate.

"Marisol," he said.

"Who?" I asked.

Marisol Escobar, he explained. A sculptor. Wood, mostly. She was big in the '60s, a key figure at the beginning of pop art. Then she disappeared. She went by "Marisol."

I had just moved to Boston from Sydney, and I had never heard of Marisol. But I made a point of finding out about her. Read more from Sebastian Smee for The Washington Post.


Posted: 17 April 2018