ICYMI: Highlights from the week that was Oct. 7 – Oct. 13, 2018
No one can keep up with everything, so let us do it for you. We'll gather the top Smithsonian stories from across the country and around the world each week so you'll never be at a loss for conversation around the water cooler.

This week, we focused on how we tell the story of history and heard from a couple of bad-ass women.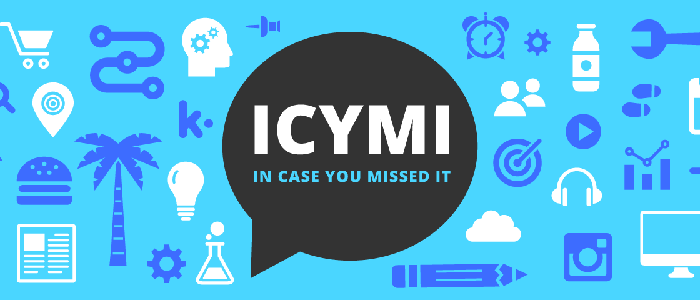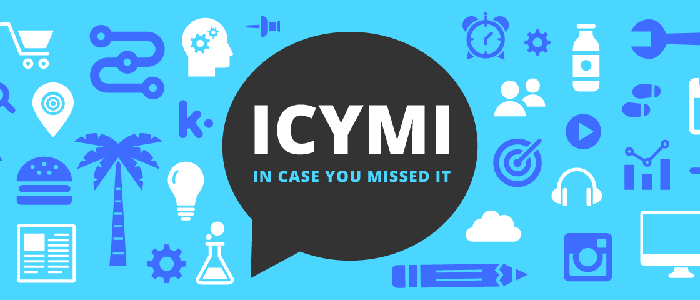 ---
The New York Post, October 8
Just two months after Elinor Smith, at 16, became the youngest licensed pilot, she attempted a stunt no pilot had done before — or since.
On Oct. 21, 1928, after turning 17, Smith flew a small plane under the Queensboro, Williamsburg, Manhattan and Brooklyn bridges. All because a male acquaintance, who tried unsuccessfully to fly under the nearby Hell Gate Bridge, said she couldn't.
"It was a slick piece of flying, requiring expert piloting and technical knowledge," Smith, who died of kidney failure in 2010 at age 98, recounted in her 1981 memoir, "Aviatrix."
Her course was challenging. She aimed first for the Queensboro Bridge, where a yacht blocked her preferred entry near Roosevelt Island, making her reroute and glide toward the Queens-side anchorage, where wooden blocks suspended from cables forced her to drop to just 10 feet above the river. Read more from Zachary Kussin for the New York Post. 
---
WJLA-ABC7, October 8
As has happened for more than a century, Christopher Columbus was honored Monday in a ceremony at Columbus Circle outside Union Station.
There have been growing calls in recent years to get rid of Columbus Day — with some cities even renaming the holiday "Indigenous Peoples' Day."
But many organizing and attending Monday morning's event "honoring the great discover" feel Columbus was a good man who has gotten an undeserved negative reputation. Read more from Tom Roussey for WJLA.
---
WNPR Public Radio, October 8
They can weigh over a hundred tons, live their entire lives underwater, and some even hunt using sound through a method known as echolocation. Yet, whales are also complex social creatures who share much in common with humans.
This hour we talk with paleontologist Nick Pyenson about why he has dedicated his life to studying whales, or as he puts it, "Earth's Most Awesome Creatures." Pyenson's new book, Spying on Whales, takes readers on a scientific quest to understand the evolutionary journey of whales from dog-sized land mammals to the ocean giants of today.
We ask Pyenson when—and why—did these creatures become so large? Read more from Carmen Baskauf and Lucy Nalpathanchil for WNPR. 
---
Nonprofit Quarterly, October 9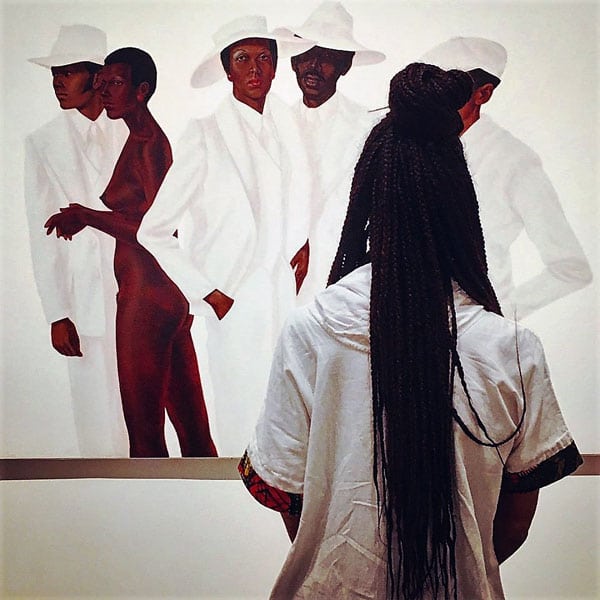 Twitter erupted recently with news that the National African American History and Culture Museum's hip hop exhibit was being curated by a white woman, who had been working on the exhibit for years. A similar debate occurred in the spring when the Brooklyn Museum hired a white woman as a consultant curator for African Art. Critics wondered if there were any Black people who could fill the roles instead.
The backlash focused attention on a long-standing problem. "Our art museums are not diverse," Johnnetta Betsch Cole, past president of the Association of Art Museum Directors and former director of the Smithsonian's National Museum of African Art, tells us. "When underrepresented folk are brought into our museums, and I would say that's from leadership roles to visitors, they're often not made to feel fully welcome." Read more from Amy Costello for NonProfit Quarterly.
---
Our public institutions must hold their nerve and dare to offer audiences varied experiences, even at the expense of popular appeal
The Art Newspaper, October 6
One of my all-time favourite gallery experiences was at one of the Tate's worst attended shows. The Ellsworth Kelly retrospective, which travelled from the Guggenheim to London in 1997, offered a quietly glorious contemplation of colour and form, bathed in natural light. The fact that there was almost nobody in the galleries added greatly to the experience. No wait to get in, clear sight lines and time to sit and really look. It may have been a box-office stinker but it was a show that still remains with me more than two decades later.
These days, exhibitions offering such oases of calm contemplation are increasingly a rarity. In our cash-strapped, event-obsessed times, when public money for the arts continues to dwindle, visitor figures are the dominant concern for galleries and their funders. Attendance league tables, including The Art Newspaper's annual attendance museum survey, are pored over and it has become evermore essential that a gallery's programme pulls in the punters. The bigger the audience, the happier the finance and marketing departments, even if the visitors are not having such a great time. Long queues, restricted entry and crowded spaces are now embraced as indicative that numbers are up. Read more from Louis Buck for The Art newspaper. 
---
Time, October 12
What might be the most celebrated suit of clothing ever made cost an awful lot for the exceedingly short time it was used. The price tag: $670,000 in 2018 dollars. The useful life: about two and a half hours. The clothing in question: the spacesuit Neil Armstrong wore when he stepped on the moon 50 years ago next July.
On Earth, the suit—complete with its life-supporting backpack—weighed about 180 pounds, but fortunately it wasn't intended to be used principally on Earth. It was meant for the one-sixth gravity of the moon, where it would tip the scales at only 30 pounds. Read more from Jeffrey Kluger for Time. 
---
Coinweek, October 11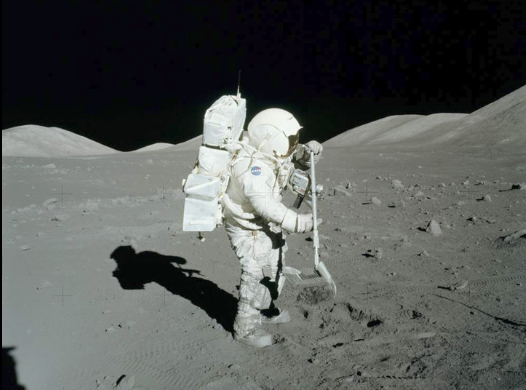 At 10:30 AM this morning, the United States Mint unveiled the design of the 2019 Apollo 11 50th Anniversary Commemorative Coin at the Smithsonian Institution's National Air & Space Museum in Washington, DC.
Giving remarks were David Ryder, Director of the United States Mint, Dr. Ellen Stofan, Director of the National Air & Space Museum, Gabe Sherman, Deputy Chief of Staff for NASA, and Walt Cunningham, Apollo 7 Astronaut.
The coin is authorized by Public Law 114-282, which calls for the production of a curved $5 gold coin, curved $1 silver coins, curved half-dollar clad coins, and a curved 5-ounce $1 silver Proof coin.
The program honors the July 20, 1969 moon landing, in which astronauts Neil Armstrong and Buzz Aldrin took mankind's historic first steps on the lunar surface. The feat was an amazing feat of engineering, ingenuity, and political will. President John F. Kennedy set the nation's eyes on the moon in a speech before Congress on May 25, 1961, where he set a goal of landing a man on the moon and returning him safely to earth. Read more from Charles Morgan for CoinWeek.
---
The Washington Post, October 12
One exhibit focuses on Alexander Hamilton. Another casts new light on the great 20th-century violinist Jascha Heifetz. Others illuminate immigration to America, Amelia Earhart's first transatlantic flight and John Lennon. I would expect to find this at the Smithsonian Museum of American History — but I confess it took me by surprise at the National Postal Museum. Read more from Anne Midgette for the Washington Post.
---
Ellen Stofan made history this summer when she became the first female director of the third-most-visited museum in the world

The Guardian, October 13

On the red carpet beneath an Apollo lunar module and Charles Lindbergh's Spirit of St Louis, actors Ryan Gosling and Claire Foy mingled with astronauts, Nasa engineers and members of the US Congress. Washington was staging the national premiere of a Neil Armstrong biopic. But before it saw First Man, it heard from the first woman.

Ellen Stofan made history this summer when she became the first female director of the Smithsonian National Air and Space Museum, the third-most-visited museum in the world after the National Museum of China and the Louvre in Paris. More than 8.6m people passed through its doors last year and 350m have done so since it opened in 1976, a total higher than the US population. Read more from David Smith for The Guardian


Posted: 16 October 2018