2019: Carrying the Torch into a new year
2018 was a momentous year for the Smithsonian filled with blockbuster exhibitions, breathtaking discoveries and ambitious new initiatives. It was also a year during which we said goodbye to some beloved colleagues and welcomed new friends. As the old year wanes and the new one beckons, we wanted to highlight some of our most memorable stories about Smithsonian people—the talented, diverse and fascinating folks who truly make us One Smithsonian.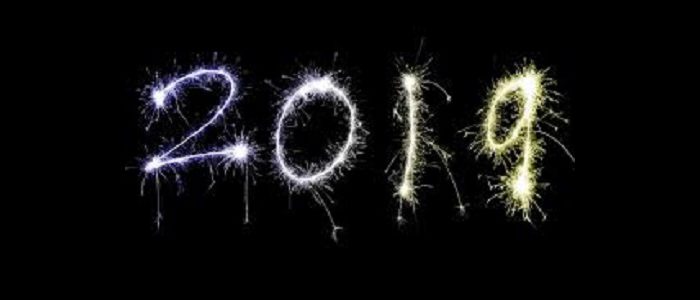 January
Julissa Marenco became  Assistant Secretary for Communications and External Affairs, effective Feb. 12. She oversees the Smithsonian's Offices of Public Affairs, Government Relations, Visitor Services, and Special Events and Protocol.
---
Smithsonian photographer Jeff Tinsley died Dec. 7, 2017 after a long illness. Jeff's colleagues shared their memories of a dear friend whose career spanned almost 30 years.
---
February
Secretary Skorton asked John Davis to share his impressions after five months as the Smithsonian's first Provost and Under Secretary for Museums and Research.
---
March
In an era when social media is ubiquitous and almost three-quarters of adults have smart phones, photography is instantly gratifying. We document the fleeting moments of our lives—the mundane as well as the miraculous—to create our own personal narrative. But an artist can create moments that transcend the personal to suggest larger perspectives and universal connections.
---
April
Several museums will debut humanoid robots this month that will interact with visitors and expand the museum-going experience. While they're not quite the same as living colleagues, we thought the merited a mention.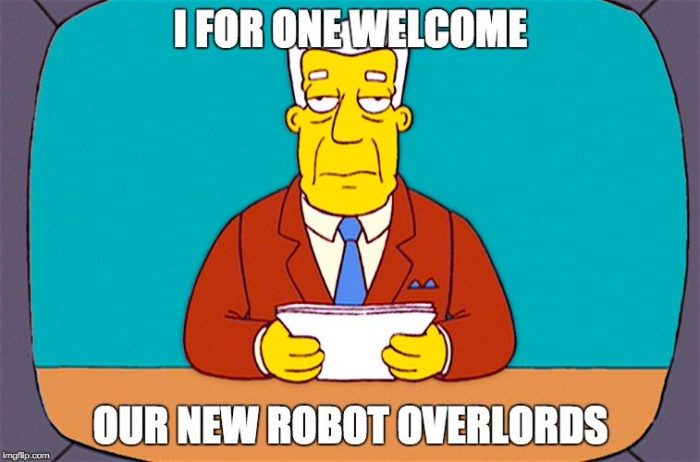 ---
Ellen Stofan assumed leadership of the Air and Space Museum April 30.
---
May
After more than 50 years at the Smithsonian Tropical Research Institute, director emeritus Ira Rubinoff  announced his retirement in May. He will travel to Vienna with his wife, Anabella, who was recently designated Panama's ambassador to Austria.
---
June
The world dumps the equivalent of a garbage truck of plastic into the ocean every minute of every day, year after year. To mark World Ocean Day, Secretary Skorton explained how the Smithsonian is trying to slow the deluge—and what we can all do to help.
---
July
The Smithsonian's commitment to diversity is never more evident than in our presence at the Capitol Pride Parade each June. Bonnie Schipper took us behind the scenes.
---
As is traditional, the day of the Smithsonian Staff Picnic was blindingly hot and stiflingly humid, but as is also traditional, that didn't keep everyone from having a great time!
---
August
Chase F. Robinson, former president of The Graduate Center of the City University of New York and distinguished professor of history, became the Dame Jillian Sackler Director of the Arthur M. Sackler Gallery and Freer Gallery of Art, effective Dec. 10.
---
Lori Yarrish, the director of the Anacostia Community Museum, passed away August 6 after a brief illness.
---
September
Andrea Martin tags along on the third shift to see what goes on in our museums after hours and learns that to the trained ear, things that go bump in the night may just mean a blown compressor.
---
From music to mail and spectral energy to sustainability, Smithsonian research touches ever facet of our world–and beyond.
---
October
Shawnie McRaney struggled to understand her gender identity for years before she finally identified as transgender. She shares her personal journey with courage and candor and explains how the support of her colleagues and the Smithsonian's commitment to diversity and acceptance helped her make the decision to transition.
---
November
A self-taught illustrator, Vichai Milikul has been creating meticulous scientific drawings of the minutiae of mosquitoes and other insects for more than 50 years.
---
We are privileged to spend time with some of the nation's most cherished treasures as we go about our duties at the Smithsonian. Sometimes, these unique experiences find a special place in our own personal stories. Amy Kehs introduces Hollis Gentry and a few of her favorite things.
---
December
Anthea M. Hartig, currently executive director and CEO of the California Historical Society, has been named the Elizabeth MacMillan Director of the Smithsonian's National Museum of American History, effective Feb. 18, 2019. She is the first woman to hold the position since the museum opened in 1964.
---
James Gagliardi, a self-described "plant geek," used his knowledge to narrow an international search that resulted in the rescue of an abused and exploited child.
---
Secretary Dr. David Skorton will leave the Smithsonian in June 2019, after serving four years as leader of the Institution. He will transition the organization during the next six months. Skorton, a board-certified cardiologist, will become president and CEO of the Association of American Medical Colleges, effective July 15, 2019.


Posted: 31 December 2018