ICYMI: Highlights from the week that was Jan. 20 – Jan. 26, 2019
No one can keep up with everything, so let us do it for you. We'll gather the top Smithsonian stories from across the country and around the world each week so you'll never be at a loss for conversation around the water cooler.

We're broke but unbowed. The Smithsonian and other federal entities to reopen after shutdown.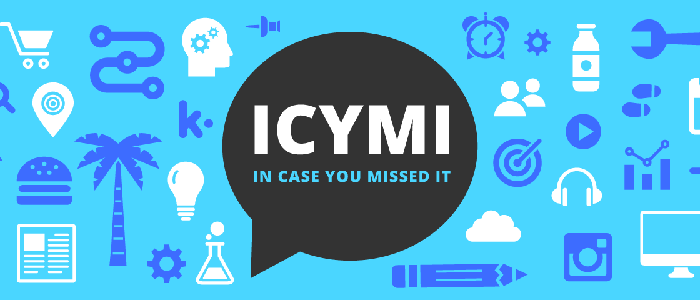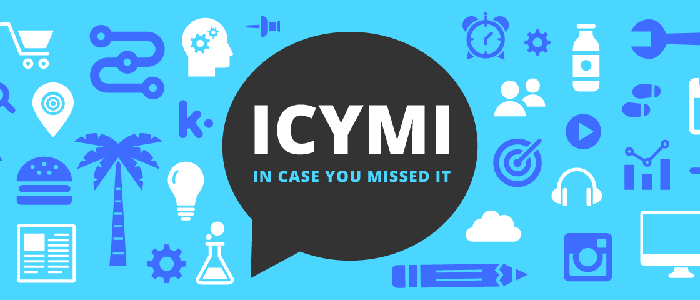 ---
Despite heightened tensions, there has been no progress in negotiations between Democrats and Republicans over funding government agencies.
Politico, January 19
Both ends of Pennsylvania Avenue are under pressure to find a way to reopen the federal government, and it's only increasing as a series of high-profile events loom.
House Speaker Nancy Pelosi this week threatened to cancel President Donald Trump's State of the Union speech later in the month, saying it would put too much strain on furloughed agencies to provide security for the event. Read more from Rebecca Morin for Politico.
---
Secretive, wealthy Sackler family is at the heart of the opioid crisis, lawsuit alleges.
Ars Technica, January 19
With the opioid epidemic raging, you may at this point be familiar with Purdue Pharma. It makes the powerful painkiller OxyContin and has been widely blamed for igniting the current crisis.
After debuting OxyContin in 1996, Purdue raked in billions using aggressive and deceptive sales tactics, including ratcheting up dosages of the addictive opioid while lying about its addictiveness. As OxyContin prescriptions soared, opioid overdose deaths increased six-fold in the US, killing more than 400,000 people between 1999 and 2017. Of those deaths, around 200,000 involved prescription opioids specifically. Read more from Beth Mole for Ars Technica.
---
Forbes, January 21
It depends. Some National Parks are open, but access could change without notice. The official National Parks Service (NPS) website states there are "Closure" alerts at 387 of the 737 parks, historic sites, and national monuments it oversees. Websites are not updated. Many services, including restrooms and visitors centers, are closed. Educational programs are probably canceled. Park roads, lookouts, trails and open-air memorials will mostly remain accessible to the public, according to Department of Interior guidelines. Except when weather causes road closures because the people that plow are furloughed.Read more from Regina Cole for Forbes. 
---
The Hill, January 22
The secretary of the Smithsonian says that the partial government shutdown is costing the institution $1 million a week in lost revenue.
In a USA Today op-ed, David Skorton writes that the closure of restaurants, gift shops and other Smithsonian operations due to the shutdown is having "palpable effects" on the institution.
"These losses are not recoverable," he writes. "They will have a lasting effect on our budget for this fiscal year. And that effect grows each day." Read more from Avery Anapol for The Hill.
---
Empathetic, user-centred products that can shape a more equitable world for people with disabilities go on show at the World Economic Forum in Switzerland this week
The Art Newspaper, January 22
This week in Davos, Switzerland, a key message of the World Economic Forum will be bolstering inclusivity, to which I say—three cheers! Equal access is a human rights issue affecting more than one billion people with disabilities worldwide. In my years of museum leadership, I have come into close contact with the challenges of making our cultural spaces fully accessible. Museums strive to welcome everyone, but there is still much work to be done to ensure that visitors do not leave our institutions frustrated. We are fortunate at Cooper Hewitt, the Smithsonian Design Museum in New York, to be able to foster the collaborations that are making our institutions equitable resources for all. Read more from Caroline Bauman.
---
On the heels of the controversial, award-winning film, filmmaker Yoruba Richen explores the real story of "The Negro Motorist Green Book."
Essence, January 23
Peter Farrelly's latest film, Green Book, is an awards season darling despite being rife with controversy.
The movie, which stars Mahershala Ali and Viggo Mortensen, recently won three Golden Globe awards, but it has come under fire for its inaccurate portrayal of Dr. Don Shirley's life and its unfulfilled promise to highlight the book many Black Americans used as a vital travel guide. Read more from Britni Danielle for Essence. 
---
Government employees and contract workers said they've stopped paying their bills.
Vox, January 24
Hundreds of furloughed federal workers and contractors crowded a Senate office building Wednesday to protest the government shutdown, urging Senate Majority Leader Mitch McConnell to stop playing politics with their paychecks.
"No more food banks, we need paychecks!" they chanted from the atrium of the Hart Senate Office Building.
Unpaid workers for NASA, the Federal Emergency Management Agency, and the Smithsonian museums joined security guards and catering employees to express their anger over the shutdown, which has left 800,000 employees furloughed or working without pay for more than a month. Tens of thousands of contractors are out of work too.Read more from Alexia Fernandez Campbell for Vox. 
---
The institute's leader, David Skorton says that the lost revenues "are not recoverable" and "will have a lasting effect on our budget."
Hyperallergic, January 25
The Smithsonian Institute has survived for more than 172 years, but the government shutdown may be one of its biggest challenges yet. For more than 20 days, the world's largest education and research complex has been closed to the thousands of people who normally visit its 19 museums each week.
On Tuesday, January 22, organization leader David Skorton penned an essay for USA Today estimating that the Smithsonian is losing $1 million a week in revenues that "are not recoverable" and "will have a lasting effect on our budget." Read more from Zachary Small for Hyperallergic
---
The Washington Post, January 25
Washington is back to being a museum town.
The federally supported Smithsonian museums and the National Zoo are scheduled to open Tuesday, pending the passage of a bill that reopens the government for three weeks, according to a statement Friday. The National Gallery of Art will also reopen on Tuesday, according to a museum spokeswoman.
The 34-day partial shutdown, the longest in history, began Dec. 22, but the National Gallery of Art, the Smithsonian museums and zoo stayed open through December. They used reserve funds to keep operating during the busy holiday season but were forced to close this month. Read more from Peggy McGlone for The Washington Post.
---
ArtForum, January 25

As the longest government shutdown in history continued on its thirty-fifth day today, President Trump announced he would partially reopen the government for three weeks, until February 15, for select federal agencies. Over 800,000 federal workers have been furloughed or working without pay for over a month, and many museums in the capital, including the National Gallery of Art, the Hirshhorn Museum and Sculpture Garden, and the National Portrait Gallery, were forced to close. Read more from ArtForum.


Posted: 27 January 2019