Smithsonian Year of Music Celebrates Harmony
Music not only soothes the savage breast, it helps Parkinson's patients walk, sends migratory birds on their way and bridges boundaries to form communities. Secretary Skorton shares his thoughts on this most Smithsonian of initiatives.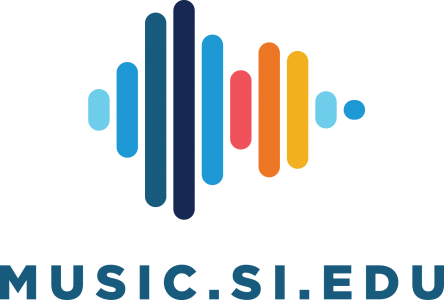 Not even a partial government shutdown could stop the beat. The creativity, flexibility, and hard work of Year of Music staff kept music flowing throughout the Smithsonian every day of January. And with the daily programs, performances, exhibitions, and educational opportunities that will continue to resound across 2019, music lovers are in for a real treat. The Year of Music promises to delight us all, fans of all genres and styles of music.
This initiative is close to my own heart. As many of you know, when I'm not going about my normal gig as Smithsonian Secretary, I practice as an amateur flute and saxophone player. On three occasions, I've even been fortunate enough to sit in with legendary jazz trumpeter and composer Wynton Marsalis. After our rousing third session he turned to me and advised, "Learn your harmonies!"
The ability to harmonize is not only a crucial measure of a musician's skill, but also one of the great joys of playing. Making music with others allows us to transcend what any musician can do alone, our different instruments or voices combining into a richer and more powerful whole. And as a scientist, another aspect of harmony has always stood out to me: the ways that music reaches across disciplines and influences other facets of human experience. For instance, music has been shown to help Parkinson's patients walk, to ease pain and aid in surgery recovery, and to help children with autism engage socially.
Whether you have studied an instrument for years or simply enjoy nodding your head to a catchy beat, we have all felt the ways music inspires, uplifts, and unites us. As the largest musical complex in the world when our holdings are combined, our impressive collections bear this out. The 42,000 year old ancient flute at the National Museum of Natural History joins us with our creative ancestors, while recent acquisitions like Electronic Dance Music DJ Steve Aoki's turntable technology teach us how music continues to evolve. The Smithsonian Jazz Masterworks Orchestra, the Smithsonian Chamber Music Society, and Smithsonian Folkways Recordings are just a few examples of how music performance comes to life here.
As much as the Year of Music presents exciting opportunities for us to reach audiences across Washington, D.C. and the rest of the country, it also offers chances to build bridges across the Institution and fulfill our goal of being One Smithsonian. As we dive into these 365 days of imagination and excitement, these connections will form the steady pulse of the Smithsonian heartbeat.
The Social Power of Music
With its theme, "the social power of music," this year's Folklife Festival exemplifies the ways that music shapes, reflects, and builds community. The annual 10-day summer extravaganza on the National Mall will feature performances, demonstrations, workshops, and panel discussions on music and its ability to bring people together.
"People often don't think about the sonic richness of the Smithsonian," says Sabrina Lynn Motley, director of the Folklife Festival. "The Year of Music is a beautiful opportunity for the Smithsonian to illuminate the ways sound lives in our world, past and present."
"When brainstorming for this year's Festival, we wanted a theme that would evoke the spirit of the Smithsonian, as well as speak to the public," she continues. "Honestly, I'm touched and I'm proud that people are responding to the theme in the way they do. It speaks to the desire to connect, to the power of making music in community, to our need to find ways to be with other people that are meaningful."
One key aspect of the Festival is its work to engage and connect young people. It provides internship opportunities and brings thousands of youths together on the Mall, from emerging scholars and cultural advocates to families and day campers.
"We want them to encounter someone from D.C. or from the other side of the world and have deep exchanges that spark their sense of curiosity, discovery, and delight," Motley says.
Motley and team also work to ensure that the Festival continues to offer interesting ways for Smithsonian staff to engage across departments and learn something new from each other. The sheer size of the operation asks us to think about colleagues' work differently, she explains, whether appreciating the tireless labor of support staff or encountering a new perspective on a well-studied topic.
"Likewise, the Year of Music, at its core, is meant to strengthen ties across the Institution and showcase our work in surprising ways. We could not be on the Mall for one second without tapping into the good work and even better will of our Smithsonian colleagues."
Listening Across Boundaries
An important aspect of the Year of Music's efforts to strengthen internal ties are the 33 seed grants that have gone to fund collaborative projects across the Institution. One such example comes from the Migratory Bird Center at the National Zoo. A Year of Music grant is helping Autumn-Lynn Harrison, project manager of the Migratory Connectivity Project, study bird migration and build musical soundtracks from the communities through which these birds travel.

"Birds are pen pals that we send forth across states, countries, and continents every year," says Harrison. "They connect us as people. Ultimately this project is about linking those migrations to the human cultures of the places that birds visit, inspiring a greater appreciation of birds, and building bridges across boundaries."

The first playlist will track the journey of the Black-bellied Plover, a shorebird that starts its journey in Alaska before flying down across Alberta, Montana, Texas, and Ecuador, ultimately landing to winter on the beaches of Peru. Another playlist will follow the Pacific Loon, which migrates from northern Alaska to Russia and Japan and from Western Alaska to California and Mexico.

"I would like to reach people who love music, who may not think about animals or nature every day. Through this project, music lovers get introduced to migratory species, and think about the fact that they connect us through their migrations. It's one of the reasons I love working here at the Smithsonian, to have the ability to work on science but to put it the context of things that everyone can relate to, like music," explains Harrison.

Project staff also hope to create educational materials, in-person musical events, use these musical migration playlists to generate excitement about the new "Experience Migration" exhibit, scheduled to open in 2021 at the National Zoo's Bird House. While the scope of the project ranges as far as birds can fly, Harrison also plans to connect to more local roots; additional migration soundtracks will feature at least one species that migrates through Washington, D.C.

"A lot of us scientists are musicians. We think about sounds and we study animals that make amazing sounds. It's a wonderful idea to use music to connect all of the Smithsonian units," says Harrison. "Music has a way of reaching anyone, no matter what they're into."

Through its vast array of programs, projects, and resources, the Year of Music reminds us of the ways in which we can engage more deeply with each other, across oceans and across our home Institution. Along with the rest of the Smithsonian, I am enormously grateful to the work of co-chairs Dwandalyn Reece and Huib Schippers, production manager Erin Dowdy, and all those involved in the Smithsonian Year of Music. A special thanks as well to our staff who have ensured that events continued smoothly despite the obstacles posed by the shutdown.

In Moving to Higher Ground, Wynton Marsalis wrote, "Jazz shows us how to find a groove with other people, how to hold on to it, and how to develop it." As we kick off a vibrant year, I look forward to hearing the harmonies that we'll learn, practice, and celebrate together.


Posted: 31 January 2019