ICYMI: Highlights from the week that was March 10 – March 15, 2019
No one can keep up with everything, so let us do it for you. We'll gather the top Smithsonian stories from across the country and around the world each week so you'll never be at a loss for conversation around the water cooler.

This week, we pondered the inspiration to create art…and other stuff.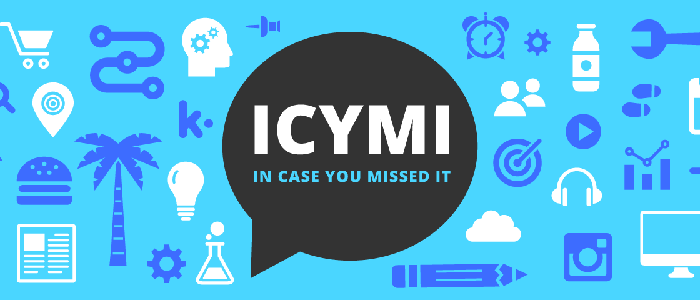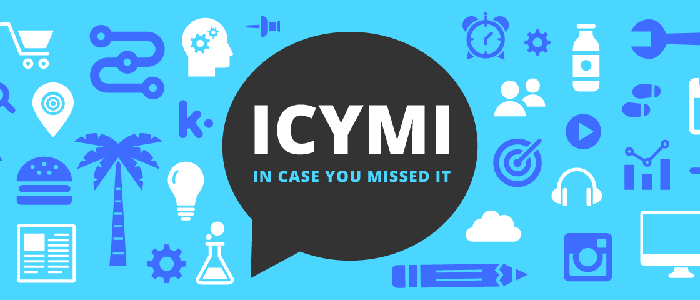 ---
The new design plans a more pronounced entrance on the National Mall and a reopening of the underground garden passage
Architectural Digest, March 11
In Washington, D.C., the Hirshhorn Museum and Sculpture Garden is receiving a modern-day makeover. Today, the art museum's board of trustees announced that artist Hiroshi Sugimoto will renovate and redesign its postmodern garden by architect Gordon Bunshaft.
Sugimoto transformed the lobby of the 1974 museum with his architectural practice New Material Research Laboratory (NMRL) last spring, reinventing it as a light-filled public space for visitors and tourists to the city. Now he will bring a similar approach to the museum's sculpture garden, altering its entrance on the National Mall and reinstating an underground passage connecting it to the museum. This original element of Bunshaft's design has been closed for 30 years. Read more from Architectural Digest.
---
Pepper's mission – to spice things up. This is the droid you've been looking for.
WUSA9 (Washington, DC), March 11
Modern art can be daunting.
The prospect of bringing your family with kids to a cathedral of contemporary art can be, challenging.
But as spring arrives and attendance soars at the Smithsonian museums, there's an android who sparks joy, and dare we say, humanizes, a highbrow day at the Hirshhorn Museum and Sculpture Garden. Read more from WUSA9.
---
NASA's former chief scientist explains why we should dream even bigger on Today, Explained.
Vox, March 11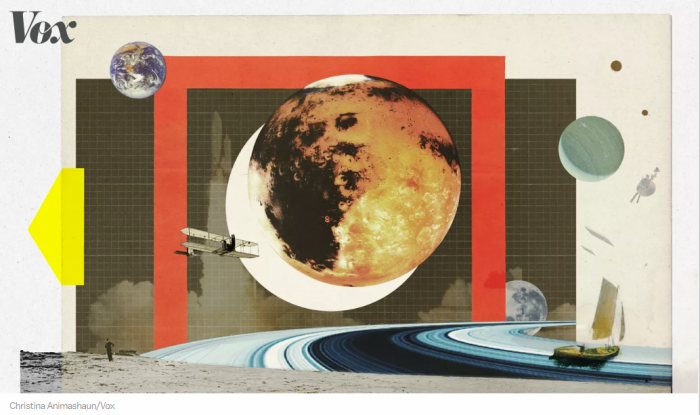 After President Donald Trump revealed his budget proposal Monday, NASA had a forward-looking event of its own. The agency plans to build a space station orbiting the moon, send humans back to the moon by 2028, and eventually send them all the way to Mars.
NASA has been exploring Mars for decades with rovers, but Ellen Stofan, the director of the National Air and Space Museum and the former chief scientist of NASA, says that the only way to fully explore Mars is to send humans.
We talked with Stofan on the latest episode of Today, Explained, where she discusses NASA's strategy on Mars, its relationship with Elon Musk, and its dreams of far-away space exploration. Read more from Vox and listen to the podcast. 
---
DCist, March 11
Over the weekend, Washington, D.C. received news from the kingdom in the Small Mammal House at the National Zoo: Her majesty the naked mole-rat queen has given birth to a litter of eight new pups, solidifying her place as the colony's one true ruler.
Zoo staff found a few new pups in the chambers on Saturday, and the queen continued giving birth throughout the day and night, says zoo spokesperson Devin Murphy (the zoo's initial tweet said the queen had seven pups, but turns out Her Majesty had another one left to go). She gave birth to nine pups in all, but one of them was either stillborn or died shortly after birth, Murphy says. Read more from DCist.
---
"Profiting from addiction is never ethical," said one Scottish Labor politician. "Transparency around donations is really important as no city or community wants to benefit from the suffering of others."
Hyperallergic, March 11
In an article published by The Scotsman earlier today, Scottish politicians condemned the Victoria & Albert Museum's Dundee branch for accepting a £500,000 (~$657,000) grant from the Sackler Trust.
Over the span of a year, the Sacklers have gone from the museum world's top philanthropists to personae non gratae because of their role in the ongoing opioid epidemic, which has killed an estimated 200,000 Americans to date. Photographer Nan Goldin has led a grassroots effort to raise awareness of how the family has art-washed its fortune through charitable foundations. She has also called on cultural institutions to divest from the Sacklers. Most recently, she staged a die-in at the Guggenheim Museum that led into a protest at the steps of the Metropolitan Museum of Art. In the United Kingdom, Goldin threatened to boycott the National Portrait Gallery if it refused to divest from the Sacklers. Read more from Hyperallergic
---
Trump superfan Julian Raven has been locked in a years-long battle to force the gallery to put up his work. He thinks he might even get a hearing before the Supreme Court.
The Daily Beast, March 12
The artist behind a gigantic painting of Donald Trump has been locked for years in a legal battle to get his piece of art a spot in a Smithsonian museum.
Julian Raven and his huge, eight-foot tall, 16-foot wide painting of Trump, "Unafraid & Unashamed," was the aesthetic highpoint of last month's Conservative Political Action Conference, after he displayed it at the annual conservative confab. Countless CPAC attendees posed for pictures with Raven's giant Trump head, which he painted posed next to a falling American flag that's being rescued by a bald eagle while flying in space. Read more from the Daily Beast.
---
The Washington Post, March 14
The Vietnam War transformed America. The heavy losses and horrifying images — beamed right into people's living rooms, via television — caused many U.S. citizens to challenge institutions, politicians and cultural norms like never before. The war also sparked a sea change in American art, says Melissa Ho, curator of "Artists Respond: American Art and the Vietnam War, 1965-1975," which opens Friday at the Smithsonian American Art Museum.
"It's this moment of national reckoning," Ho says. "And if you're an artist, maybe you can't help but think, 'Is my work supposed to remain separate and elevated from the world I live in as a human being, or should it engage with that?'" Read more from the Washington Post.
---
The renovation taps into the spirit of the founding architect, Gordon Bunshaft
The Art Newspaper, March 13
This week, trustees of the Hirshhorn Museum and Sculpture Garden in Washington announced the approval of a plan to redesign its sculpture garden, which has not been renovated since 1981. The need to address infrastructure issues like flood control has created "an opportunity to re-envision the space to meet the changing needs of visitors and artists working today", says a Hirshhorn spokeswoman.
An early concept by the Japanese artist and architect Hiroshi Sugimoto—whose work was the subject of a major retrospective at the Hirshhorn in 2006 and who redesigned the museum's lobby last year—will provide what the board chair Dan Sallick calls a museum "front door" on the National Mall in a release. The design "[makes] the garden more accessible to the National Mall", the spokeswoman says, to become a "vibrant public gathering space" for DC locals and visitors alike. Read more from the Art Newspaper.
---
A range of exhibits this March highlight both the work of female artists and of items and documents that track the progress of women's rights
The Guardian, March 14
International Women's Day has been celebrated since 1911, but it wasn't until 1987 that March was declared Women's History Month. It first started with a petition by the National Women's History Project, a not-for-profit in California that wanted to "write women back into history". In the spirit of their efforts to educate and celebrate the work of women, there is more than just educational seminars, conferences and concerts to celebrate women's work – there are also exhibitions to highlight the best living artists today and those who have come before us.
From Los Angeles to Boston, Chicago and New York, here are some of the female art exhibitions which tie into women's history, many of which look to the past to reflect upon the present. Read more from the Guardian.
---
The shutdown dealt a blow to federally-funded museums, with disappointed visitors, furloughed staff, disrupted exhibitions and lost revenue that "can never be regained"
The Art Newspaper, March 13
As the prospect of a second US government shutdown loomed in February, federally-funded museums scrambled to get back on track after their longest closure ever. The 35-day partial government shutdown from 22 December until 25 January not only left major venues in Washington, DC, and New York shuttered for almost all of January, but also disrupted finances, operations and exhibition schedules, with effects to last for months and even years in some cases, and millions of dollars of revenue lost.
Although leftover funds from the 2018 fiscal year enabled all federal museums to stay open for 11 days during the shutdown, coinciding with the busy holiday period, Smithsonian Institution museums and the National Gallery of Art (NGA) went dark for 27 days and 26 days respectively, reopening only on 29 January. Read more from The Art Newspaper. 
---
The Washington Post, March 14
The Smithsonian Institution has canceled this summer's 10-day Folklife Festival celebrating the music and culture of Benin and Brazil and will replace it with a smaller event.
January's government shutdown is partly to blame.
Sabrina Motley, director of the festival, said Thursday that initially, crucial funding for the 2019 event arrived later than expected, slowing preparations. "And once we had those funds, we had the shutdown," she said. "The timing was unfortunate."
The partial government shutdown lasted 35 days, from Dec. 22 through Jan. 25. The Smithsonian used reserve funds to remain open through December, one of its busiest weeks. When it closed Jan. 2, its federal employees were furloughed and not permitted to work. Read more from The Washington Post.
---
NPR, March 14

If you're thinking of attending the Smithsonian Institution's Folklife Festival in Washington, D.C., this year, plan for June 29 and 30.

Those are the new dates for the Smithsonian's annual celebration, which will shrink from 10 days to just two this summer, in part because of the partial government shutdown, according to the festival's director.

"Unfortunately, the timing of the shutdown sort of played mischief with our production schedule," Sabrina Motley tells NPR. "We thought it was in the best interest of our festival to make this shift."

The shortened festival on the National Mall will still focus on the social power of music, this year's Smithsonian-wide theme. But the extended programming that would have celebrated the cultures of Benin, Brazil and other countries has been postponed to 2020, Motley says.Read more from NPR.


Posted: 19 March 2019