ICYMI: Highlights from the week of July 8 – July 14, 2019
No one can keep up with everything, so let us do it for you. We'll gather the top Smithsonian stories from across the country and around the world each week so you'll never be at a loss for conversation around the water cooler.

During a week in which we prepared  to celebrate humankind's most triumphant achievement, we were forced to consider that we have yet to overcome cruelty and tribalism.

---
History, Culture and Education
---
Art by Migrant Children in Texas Catches Smithsonian's Eye
The New York Times, July 9
At a Catholic respite center in McAllen, Tex., last month, three children put marker to canvas and created little works of art. Download the full article: Art by Migrant Children in Texas Catches the Smithsonians Eye – The New York Times – 7.9.19
---
NPR, July 9
The Smithsonian's National Museum of American History may add drawings made by formerly detained migrant children to its famous collection.
The drawings depict time spent in the custody of U.S. Customs and Border Protection. Some of the children's images appeared to show stick figures with frowns and people on floors under blankets. Read more from NPR.
---
CNN, July 8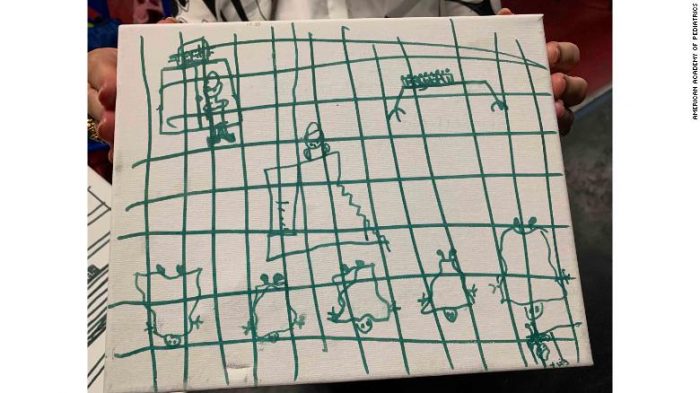 The Smithsonian's National Museum of American History has inquired about obtaining disturbing drawings by migrant children that depict figures with sad faces behind bars.
"The museum has a long commitment to telling the complex and complicated history of the United States and to documenting that history as it unfolds," according to a statement from the museum to CNN. Read more from CNN and watch the full report. 
---
The Washington Post
In one, a bright green-and-yellow caterpillar with the letters "USA" written on its body crawls across the page.
In another, a heart with wings bears the words "Love Love," because one apparently wasn't enough to convey how much it carried.
Both drawings were done by children after they were released from U.S. Customs and Border Protection custody and both strike at a universal truth: Hand children a piece of paper and a box of crayons, and they may draw what scares them most. Or, they may sketch what makes them smile.Read more from the Washington Post.
---
CNN, July 10
Children's museums around the country are speaking out against inhumane treatment of migrant children in US detention centers.
Following a call to action from the Association of Children's Museums, museums in Indiana, New York, Massachusetts and other states have pressed for more humane treatment of immigrant children and urgent action from politicians.
"Through forced separations and inhumane treatment in 
overcrowded, unsanitary facilities
, the United States is denying children their basic human rights," said the Association of Children's Museums, which represents museums in all 50 states and 19 countries.
"What really drives children's museums is a deep passion around making the world a better place for children," ACM Executive Director Laura Huerta Migus told CNN.
Read more from CNN.
---
Art and Design
---
The new wave of environmentally conscious design is existential and experimental
Curbed, July 9
The Falls-of-the-Ohio scurfpea, a leafy plant with clusters of tiny flowers, used to grow on an island in the Ohio River near Louisville, Kentucky. No one has seen one in the wild since 1881 and botanists presumed it went extinct in the 1920s when a new dam inundated its habitat. But this year, the blooms came back to life—in a way. Read more from Curbed. 
---
Where Are All the Bob Ross Paintings? We Found Them.
Bob Ross painted more than 1,000 landscapes for his television show – so why are they so hard to find? We solve one of the internet's favorite little mysteries.
The New York Times, July 12
Download the full article: Where Are All the Bob Ross Paintings_ We Found Them. – The New York Times – 7.12.19
---
The Georgetowner, July 11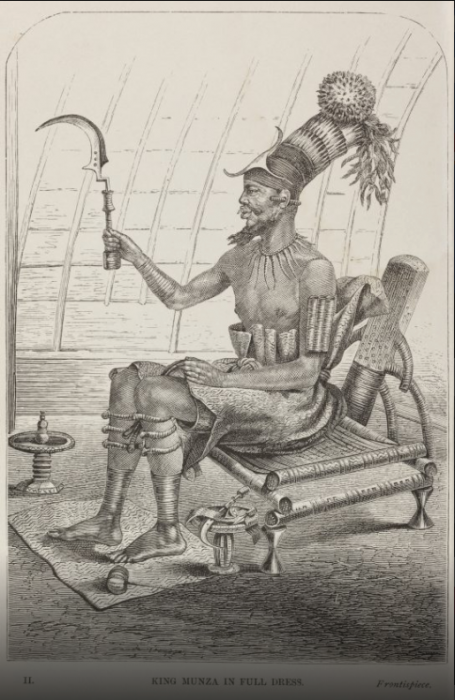 It cannot be easy to build an interpretive framework for African art in America, to honor material that has such a vexed relationship with its keepers. With a limited budget and less name recognition than many of its fellow Smithsonian museums, the National Museum of African Art has been refining and strengthening its approach, regularly offering concentrated displays of pre- and post-colonial artifacts and complementing them with powerful and diverse surveys of the contemporary African art scene. Read more from The Georgetowner.
---
Science and Technology
---
Women played crucial roles in the space program. Yet we don't know much about them. Why?
The Seattle Times, July 8
Edith Gustan's name appears in the fourth paragraph of a Seattle Times article from 1970, a skinny strip of text above a nearly full-page ad for Sears' Mother's Day sale that advertises, among other things, "incontestably female … cardigans!" Download the entire article: Women played crucial roles in the space program. Yet we dont know much about them. Why – The Seattle Times – 7.9.19
---
The Kojo Nnambdi Show, July 8
D.C. boasts some of the best museums, theaters and art venues in the country. But for people with special needs or disabilities, just getting to those places can be a challenge, and enjoying them like the able-bodied or neurotypical can be another proposition entirely. Are there stairs? Doorways wide enough for a wheelchair? Loud noises that could lead to overstimulation?
Several venues in D.C. are working on ways to help everyone enjoy themselves, from "sensory friendly" theater performances that are quieter and brighter to special programs that help the visually-impaired navigate museums.  Read the complete transcript.
---
Newsweek, July 7
An ocean expedition conducted by the National Oceanic and Atmospheric Administration has come across something unusual in the waters off the southeastern United States.
Researchers aboard NOAA's Okeanos Explorer vessel say they have frequently spotted a type of starfish which resembles a piece of ravioli—the popular Italian dumpling made that's with pasta dough.
The species—Plinthaster dentatus—is known as the "ravioli" or "cookie" star due to its characteristic appearance, according to a blog post on NOAA's Ocean Exploration and Research site. Read more from Newsweek.
---
The Washington Post, July 11
A 363-foot projection of a rocket will be flashed on one side of the Washington Monument next week to commemorate the 50th anniversary of the Apollo moon landing.
The Smithsonian National Air and Space Museum is sponsoring events to honor the Apollo 11 mission of July 20, 1969. The mission, which launched astronauts Buzz Aldrin, Neil Armstrong and Michael Collins from Earth on a Saturn V rocket, culminated with Aldrin and Armstrong successfully landing on the moon.
Part of the commemoration includes "Apollo 50 Festival" live performances, exhibits and speakers. Those events will take place July 18 to 20 on the Mall between Fourth and Seventh streets NW. Read more from The Washington Post. 
---
Space.com, July 6
A new Smithsonian Channel documentary shows the excitement that the first human moon landing mission 50 years ago generated amid the public and shares the stories of the major players who participated in the feat.
Apollo 11's historic journey is showcased in "The Day We Walked On The Moon," which airs tomorrow (July 7) at 9 p.m. EDT (same time in PDT). Read more from Space.com
---
Google's first use of AR in Search equips your living room with a 3D re-creation of the command module that first took astronauts to the moon.
C|Net, July 10
Google has a slew of things planned for July to celebrate the 50th anniversary of the Apollo 11 moon landing, and on Wednesday the search giant kicks off the party with the first of two AR experiences that'll put you in the astronauts' boots. A new augmented reality feature lets you explore a 3D rendering of the cockpit that took the spacemen to the moon in July 1969.
"Neil Armstrong, Buzz Aldrin and Michael Collins inspired us to learn more about space and life here on Earth," Google said in a blog post Wednesday. "To mark this milestone of human achievement, we're bringing you new ways to learn about this moment in history, including new perspectives and stories that celebrate the lesser-known figures who made it happen." Read more from C|Net.
---
Homo sapiens may have left Africa in waves, some much earlier than previously thought
The Washington Post, July 10
A skull fragment found in Greece has inspired a startling hypothesis about when our species first arrived in Europe and immediately generated excitement and skepticism among experts who study how and when Homo sapiens dispersed from Africa.
Researchers say the fossilized skull, found in the late 1970s in a cave in southeast Greece and stored since then in a museum, belonged to an individual with anatomically modern features who lived about 210,000 years ago. If true, it would be earliest example of Homo sapiens discovered outside the African continent. The date also precedes by a whopping 160,000 years the age of any Homo sapiens fossil previously found in Europe. Read more from The Washington Post.
---
The lead architect of the National Museum of African American History and Culture, among many other important cultural buildings, has died at 66.
CityLab, July 10
Phil Freelon, an architect who chronicled the African-American story through his resonant museum designs, died on July 9. He served as the lead architect for the National Museum of African American History and Culture, an immediate icon when it opened on the National Mall in 2016. Read more from CityLab.
---
Phil Freelon, architect of National Museum of African-American History and Culture, dies
The acclaimed Durham, NC-based architect leaves behind a remarkable roster of cultural works and a legacy of mentorship
Curbed, July 9
Phil Freelon, one of the most influential black architects of his generation and part of the team that designed the National Museum of African American History and Culture in Washington, D.C., died earlier today of complications from ALS. He was 66.
News of Freelon's passing was announced by the North Star Church of the Arts, an organization he founded last year with his wife, Nnenna.
Born in Philadelphia in 1953, Freelon was a celebrated architect, academic, and designer, graduating from North Carolina State University's College of Design and later MIT, where he earned his masters and recently served as a visiting lecturer. While attending Central High School in Philadelphia, the same predominantly white, all-boys magnet school as Louis Kahn, Freelon was drawn to the arts, drafting, and design. He points to his grandfather, Allan Randall Freelon Sr., a Harlem Renaissance-era painter, as a key influence. Read more from Curbed.
---

Posted: 15 July 2019
Categories:

Air and Space Museum , American History Museum , Cooper-Hewitt Museum , ICYMI , Natural History Museum , News & Announcements

Tags:

Acquisitions , Apollo 11 , collections , green design , marine biology , NASA , NOAA , Smithsonian Access , Smithsonian Channel , Space program