ICYMI: Highlights from the week that was July 28 – August 3, 2019
No one can keep up with everything, so let us do it for you. We'll gather the top Smithsonian stories from across the country and around the world each week so you'll never be at a loss for conversation around the water cooler.

This week we learned that getting a nose job does improve your social life–if you're an Abyssinian ground hornbill, that is.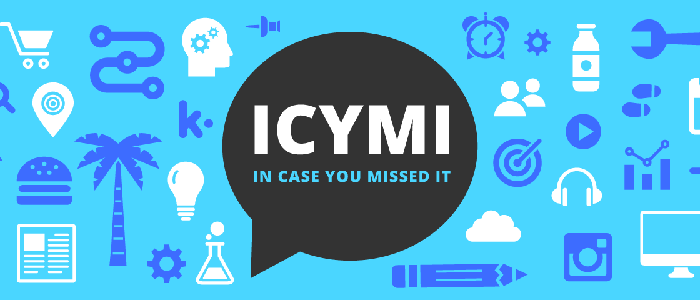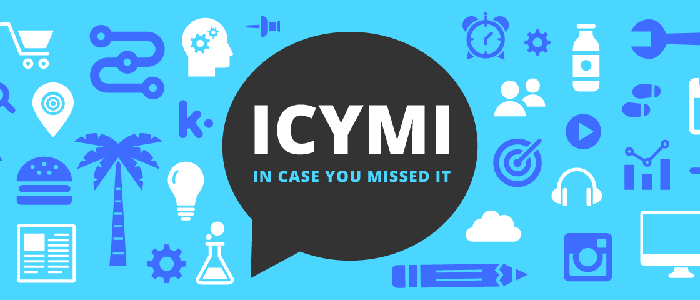 ---
History, Culture and Education
---
The label sets the bar for archiving standards while acquiring niche collections and releasing new music that broadens the definition of "folk"
Rolling Stone, August 1
In the middle of January, with temperatures hovering around zero degrees, John Smith and his colleagues at Smithsonian Folkways drove a truck up to a 19th century homestead in Sharon, Connecticut to pick up a record label. For over 50 years, the remolded barn and carriage house had been the headquarters of Folk-Legacy and the home of two of its founders, Sandy and Caroline Paton. The Patons, along with their business partner Lee Haggerty, founded Folk-Legacy in 1961 and dedicated their lives to recording, preserving and releasing traditional folk songs and ballads from across North America and the British Isles, as well as new records by folk revivalists who embraced and built upon those traditions like Hedy West, Gordon Bok, Anne Mayo Muir and Ed Trickett. But when Smith, the Associate Director at Folkways, and his team arrived, they found all that history — over 140 albums, reels of master tapes, correspondence, business records, photographs, books and other trinkets — in less than ideal conditions. Read more from Rolling Stone. 
---
The banjo-based quartet discuss how their new album drives the conversation of race in America forward. "We're looking back at the past, but the music is for today"
Grammy Awards, July 30
Newport Folk has always hosted historic musical and cutural moments, but when the roots music supergroup of Rhiannon Giddens, Leyla McCalla, Allison Russell, Amythyst Kiah know as Our Native Daughters close out their debut run of shows, history took center stage.
Best described by Smithsonian Folkways, the album Songs Of Our Native Daughters "shines new light on African-American women's stories of struggle, resistance, and hope. Pulling from and inspired by 17th-, 18th-, and 19th-century sources, including slave narratives and early minstrelsy, [Giddens, McCalla, Russell and Kiah] reinterpret and create new works from old ones."  Read more. 
---
The Washington Post, July 31
This weekend, you can get a tarot card reading, watch karaoke and find your way out of an escape room — all at a book event.
Those are just some of the offbeat ways you can learn about new writers and their works at this year's Asian American Literature Festival, hosted by the Smithsonian Asian Pacific American Center, the Library of Congress and the Poetry Foundation. And no, you don't have to be well-versed in Asian lit to appreciate this free event, but going in with an open mind helps. Read more.
---
Fast Company, July 26
Maurice Cherry's engrossing design podcast Revision Path has won many awards over the course of its 300 episodes, including accolades from AIGA and the Creative Market Awards. Now it has a new laurel to add to its crown: It is the first podcast to be added to the permanent collection of the Smithsonian's National Museum of African American History and Culture (NMAAHC). Read more.
---
Ebony Photo Archive
---
The famed chronicler of black American life commissioned some of the most important photos in history—and they were almost lost to the public.
The Atlantic, July 31
In a 1968 photograph taken by Moneta Sleet Jr., a veiled and stoic Coretta Scott King comforts her youngest child at the funeral of her husband, Martin Luther King Jr. It is 5-year-old Bernice King's eyes lingering in the camera's gaze that haunt the viewer. The image, which was disseminated via dozens of wires, would become one of Sleet's most iconic pictures. But it almost wasn't taken: When arrangements for press-pool access to the funeral neglected to include a black photographer, Coretta Scott King insisted that Sleet—who'd photographed the King family for Ebony magazine since 1955—be let in or no press would be allowed inside at all. The picture won Sleet the Pulitzer Prize for Feature Photography in 1969. He became the first African American photographer and journalist to receive the award. Read more.
---
An Essential History Immortalized in the Archive of Ebony and Jet
The archive of Ebony and Jet is a treasure trove of visual culture; its donation to the National Museum of African American History and Culture and Getty Research Institute will allow unprecedented access to decades of Black American history.
Hyperallergic, July 30
Over the last 70 years, Ebony and Jet magazines served as incomparable records of Black politics, fashion, beauty, music, sports, and culture, becoming essential fixtures in African American households. Last week, the expansive archive of these major chroniclers of African American life was sold for $30 million, and its contents will be donated to the Smithsonian's National Museum of African American History and Culture (NMAAHC) and the Getty Research Institute — an outcome that has allowed researchers, historians, and the public to breathe a sigh of relief. Read more.
---
Science and Technology
---
mic.com, August 1
Researchers with the Smithsonian Tropical Research Institute (STRI) have discovered a neat little echolocation trick bats use to catch any motionless insects. Basically, while flying, bats are using the leaves around them as mirrors to find their food. The bats are approaching leaves at an angle, using the surface to bounce their echolocation off it like an "acoustic mirror," and detecting the location of their prey by what bounces back. Read more.
---
The Washington Post, July 31
Beleaguered blue crabs are poised to start living their best lives in the warming waters of the Chesapeake Bay.
Over the years leading to 2100, a study says, the bay will probably experience a blue crab baby boom as climate change shaves weeks off the winter season. Bay crabs ride out winter by burrowing in mud when the cold sets in, but juvenile crabs are more prone to starve as the season wears on because they eat less than adults do. Read more. 
---
Space.com, July 30
Astronomers think they've spotted an alien planet with three suns on its horizon — but that still isn't the most interesting thing about the strange new world's sky.
Scientists found the world, which they've dubbed LTT 1445Ab, in data gathered by NASA's Transiting Exoplanet Survey Satellite (TESS). LTT 1445Ab orbits just one of the three stars, all of which are red dwarfs in the latter half of their lives, and the system is about 22.5 light-years away from Earth. Read more. 
---
The Washington Post, July 29
An exotic bird at the National Zoo got a new artificial beak two years ago, and as keepers had hoped, it has apparently helped his social life.
Karl, an Abyssinian ground hornbill, had a new beak built for him with a 3-D printer, to replace one that was wearing away and wasn't doing the job. Read more. 
---
Boing Boing, July 31
Earlier this month, I was in Washington DC during the Smithsonian's festivities around the 50th anniversary of Apollo 11 and the first human moon landing. As you likely saw, UK-based creative studio 59 Productions and the Smithsonian National Air and Space Museum collaborated on an astonishing audiovisual experience centered around a lifesize Saturn V rocket projected onto the Washington Monument. Read more. 
---
Gizmodo, July 31
Short of entombing it in a giant resin block like a prehistoric mosquito trapped in amber, the Smithsonian's conservators can't stop Neil Armstrong's spacesuit from slowly breaking down over time. But, as Adam Savage discovered, they have come up with a clever way to slow down the degradation. It's not obvious to museum visitors, but Armstrong's spacesuit now actually breathes to help dispel gases that contribute to its slow decay. Read more.
---
Orphaned orangutans attend classes where they learn to crack open coconuts, avoid predators, climb trees and much more
People, August 1
School is still in session for groups of orphaned orangutans across Indonesia.
The Borneo Orangutan Survival Foundation runs several orangutan rehabilitation centers throughout the country that operate like schools for young primates.
Orangutans who don't have parents to teach them survival skills, can learn what they need to know to live on their own from human caretakers. These helpful babysitters move the orangutans through classes, like Coconut Cracking 101 and Snake Awareness, until there are prepared to take on the world. Read more and watch the video.
---
Various Subjects
---
Fossils preserved in sap offer an astonishingly clear view of the distant past, but they come at a high price.
The Atlantic, August 2
Matthew downen had never done anything like this before. In a hotel room in Santo Domingo, the capital of the Dominican Republic, he watched as a dealer poured a bag of amber fossils onto a white towel spread over a desk.
The previous night, at the opening reception for the eighth International Conference on Fossil Insects, Arthropods, and Amber, Downen had gotten a tip from a friend: A guy here had spiders fossilized in amber, and he was looking for someone to take them. Read more. 
---
The Washington Post, July 31
Arthur Lazarus Jr., a Washington lawyer who represented Native American tribes for more than four decades, notably securing a landmark $106 million award for the Sioux Nation as part of its long fight for the Black Hills of South Dakota, died July 27 at a hospital in Washington. He was 92.
He had kidney and heart ailments, said his son Edward Lazarus, a lawyer and author who chronicled the Sioux case in a critically acclaimed book, "Black Hills White Justice" (1991). Read more. 
---
'I'm Anxious for It to Go to the Supreme Court': Why Nan Goldin Thinks the Latest Lawsuit Against the Sacklers Could Be the Biggest Yet
ArtNet News, August 1
In an unusual move, Arizona is filing a lawsuit in the US Supreme Court, alleging that members of the Sackler family "siphoned" billions of dollars from their own company, Purdue Pharma. The states lawyers' accuse the owners of attempting to hide the money to avoid paying opioid victims' claims.
The Arizona state lawsuit claims that Purdue transferred more than $4 billion to Sackler family members between 2008 and 2016. "We want the Supreme Court to make sure that we hold accountable those individuals who are responsible for this epidemic," Mark Brnovich, Arizona's attorney general, told the New York Times. "We allege that the Sacklers have siphoned billions of dollars from Purdue in recent years. They did this while knowing the company was facing massive financial liabilities." The aggressive marketing of Purdue's prescription painkiller OxyContin has been blamed for fueling America's opioid epidemic. Read more. 
---
TIME, August 2

(BOSTON) — Parents who lost children to fatal overdoses and other addiction recovery activists are rallying outside a Boston courthouse Friday as a judge hears arguments in Massachusetts' lawsuit against Purdue Pharma over its role in the national drug epidemic.

About 100 protesters gathered in front of Suffolk County Superior Court before the start of the hearing, placing poster boards filled with photos of hundreds of overdose victims on the courthouse steps. One bore the words "Always loved, never forgotten." Another: "We march for those who can't." A full-size skeleton covered with empty prescription pill bottles was also set up, and many gathered on the court's brick plaza held up their own large signs with images of their dead loved ones. Read more. 


Posted: 5 August 2019