Smithsonian on the go: Listen to our podcasts wherever you are, whenever you want
Looking for something new to listen to while you're in between Zoom meetings? From obscure discoveries and world music to historic audio and  little-told tales of heroes and knaves, the Smithsonian has a podcast for you.

Listen and learn with us here, whenever is most convenient for you. For more information about all our Smithsonian podcasts, see below.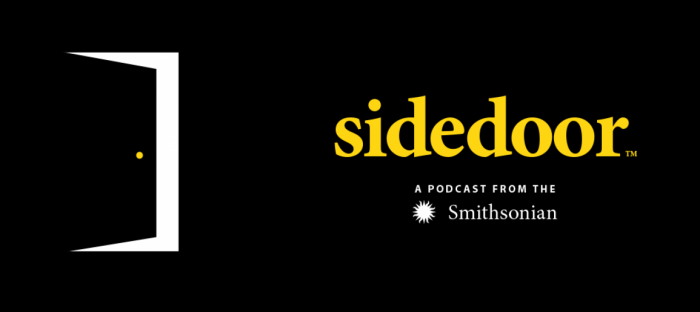 Sidedoor is a podcast only the Smithsonian can bring you. It tells stories about science, art, history, humanity, and where they unexpectedly overlap. From dinosaurs to dining rooms, this podcast connects big ideas to the people who have them.
---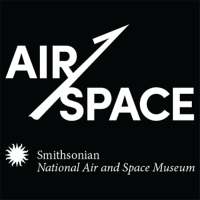 AirSpace is brought to you from the National Air and Space Museum. NASM contains the largest and most significant collection of air- and spacecraft in the world. Behind those amazing machines are thousands of stories of human achievement, failure, and perseverance. Join Emily, Matt, and Nick as they demystify one of the world's most visited museums and explore why people are so fascinated with stories of exploration, innovation, and discovery.
---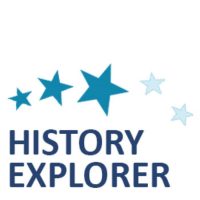 In American History Explorer Podcasts, join American history Museum staff as they discuss their work, with accompanying materials for classroom use.
---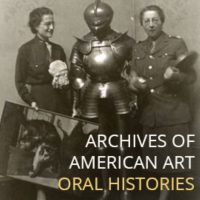 The Archives of American Art Podcast gives voice to the human stories behind our nation's most significant art, with audio drawn from the archives.
---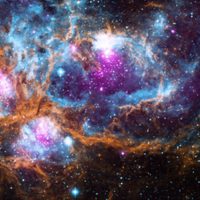 Chandra X-Ray Observatory Podcast features transmissions from the mission to observe x-rays from high-energy regions of the universe.
---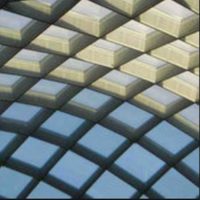 Face-to-Face is a podcast series from the National Portrait Gallery, Smithsonian Institution. Listen to Face-to-Face portrait talks, interviews with artists, and lectures from the museum.
---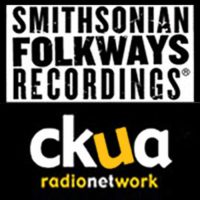 The Folkways Collection Podcast is a series of 24 one-hour programs that explore the remarkable collection of music, spoken word, and sound recordings that make up Folkways Records (now at the Smithsonian as Smithsonian Folkways Recordings). The music of modern day giants like Bruce Springsteen, Bob Dylan, and Ani Difranco is interwoven with original Folkways recordings to demonstrate the lasting legacy that Folkways Records has on popular music. Recent and archival interviews with Pete Seeger, Woody Guthrie, Lead Belly, Mickey Hart, Studs Terkel, and others help reveal the remarkable human stories behind this equally remarkable collection. The series was produced by CKUA Radio in Alberta, Canada and originally aired in 1999.
---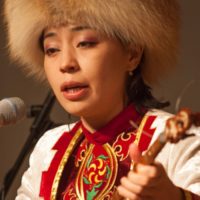 The Freer|Sackler Podcast highlights concerts, lectures, and storytelling from the Smithsonian's museums of Asian art.
---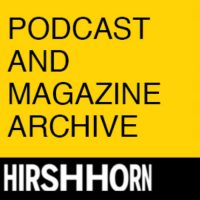 Browse through the Hirshhorn Podcast to see a selection of lectures and talks, including Friday Gallery Talks, Meet the Artists, and Exhibition Walk-throughs.
---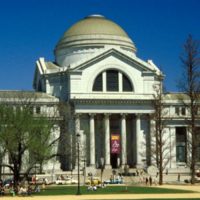 Natural History Museum Podcasts allow free access to over 200 scientific lectures, educational audio and video podcasts, audio tours and pdfs.
---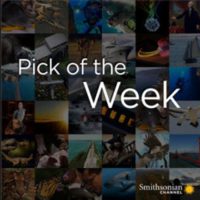 Check out the pick of the week podcast from the Smithsonian Channel Podcast. Satisfy your curiosity with the latest in science, space, culture, and history.
---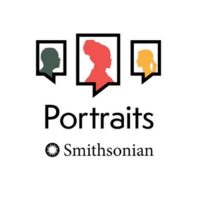 Art, biography, history and identity collide in the second season of Portraits, from the Smithsonian National Portrait Gallery. In this special season, we offer a series of virtual visits to the Gallery for all our listeners forced to hunker down during the coronavirus pandemic. Join director Kim Sajet as she chats with curators, historians, and thought leaders about their favorite portraits, and reveals the real people behind the art.
---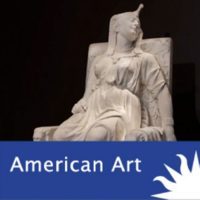 The Smithsonian American Art Museum Podcast highlights art and the American experience as seen at the museum.
---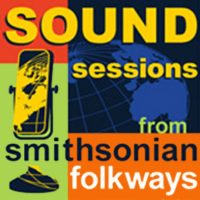 Sound Sessions from Smithsonian Folkways is an audio journey into the rich, eclectic, and sometimes eccentric Smithsonian Folkways archive. Host Sam Litzinger and archivist Jeff Place comb the stacks for music and stories about this historic record label for monthly broadcasts that feature newly digitized audio, including rare outtakes, interviews, and never-before-heard recordings. Programs cover American folk icons, emerging artists who are continuing and transforming musical traditions around the world, and the sounds of our everyday lives, from the natural environment to the office desk. Interviews with Smithsonian Folkways staff and the artists bring a fresh, behind-the-scenes perspective to a record label that preserves a national musical treasure, documents 'people's music' from around the world, and connects people to their own and others' heritage.
---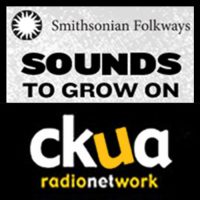 The CKUA Radio Network presents Smithsonian Folkways: Sounds to Grow On, a new 26-part series featuring the original recordings of the Folkways Collection, now a cornerstone of Smithsonian Folkways Records' vast catalogue. This series, hosted by Michael Asch, the only child of Folkways Records' founder Moses Asch, and researched by Robert Wiznura, is a co-production of The Smithsonian Women's Committee, Smithsonian Folkways Recordings, folkwaysAlive! at the University of Alberta, and the CKUA Radio Network.
---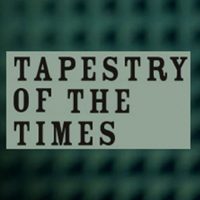 Join Aaron Henkin, on Tapestry of the Times, on an ear-opening voyage back in time and around the globe as he takes listeners on 36, hour-long tours through the wide-ranging sound archives of Smithsonian Folkways Recordings. Real music, real people, and the stories behind the sounds.
---

Posted: 23 May 2020