Leading Research, Driving Application
Smithsonian units bring a holistic approach to address the causes, transmission, and impact of COVID-19.
During my decades at the world's largest museum, education, and research complex, I have been an educator, a curator, and a museum director. Becoming Secretary has given me the opportunity to explore those aspects with which I was less familiar, and to understand the ways in which all our branches overlap and integrate. And the more I learn about these operations, the more awestruck I become.
Since the beginning of the pandemic, I have been amazed by how quickly and holistically Smithsonian units acted to address the causes, transmission, and impact of COVID-19. We are bringing robust research capability to bear on the pandemic across a range of fields: epidemiology, genomics, ecology, virology, adaptive design, and more. As wowed as I am by the research, I am especially struck by the application. Most important to me are the ways our discoveries have been disseminated and applied to help individuals and peer institutions stay safe and productive.
For instance, together with the Institute of Museum and Library Services, Smithsonian Libraries and the Smithsonian Institution Archives are conducting research on the longevity of the COVID-19 virus on commonly circulated library and archival materials: book covers, jackets, pages, and DVD cases. These results will be disseminated to archives, museums, and libraries around the world, helping these institutions develop functional policies around collections and operations during the pandemic.
Or take the work of the Smithsonian Global Health Program. Since before the pandemic, our researchers have worked to identify zoonotic pathogens with pandemic potential before they reach the human population. To date, we've identified more than 1,000 novel mammalian viruses, over 150 of which are coronaviruses. Now, with this information, our coronavirus data is being used to understand and characterize the COVID-19 virus.
I think of the kit developed by the Smithsonian Science Education Center in partnership with the World Health Organization, "COVID-19! How Can I Protect Myself and Others?" Created for kids ages 8 to 17, this rapid-response guide helps young people understand the virus and take proactive steps to protect themselves, their families, and their communities. Since the kit launched in May, it has gotten amazing traction, reaching over 53,000 students in 35 countries.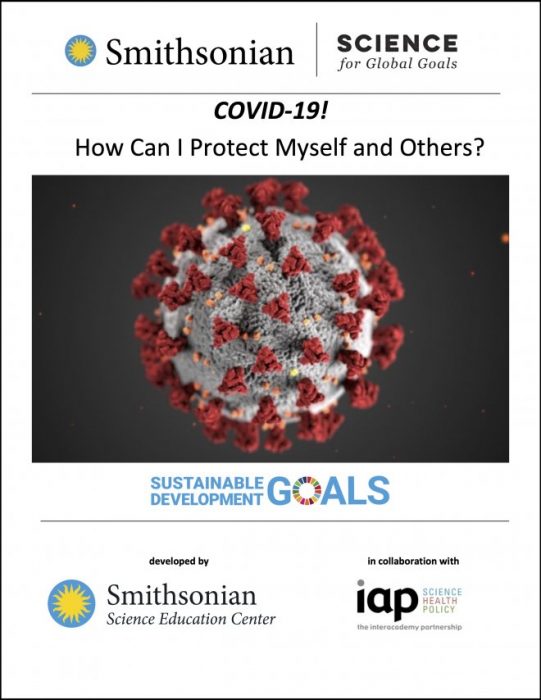 In the past few months, the creative people of the Smithsonian have put a lot of consideration into how we can continue to serve through the pandemic. Interdisciplinary efforts like these make me optimistic about the future of this institution and our field.

Reaching across sectors to make our science actionable, leading our peers around the nation in developing best practices, disseminating information to those who can use it. This is the kind of work that only the Smithsonian can do. To me, it's more proof that none of our components – museums, education, research – operate independently. We accomplish far more when we marry our trusted brand as a national museum, our educational reach, and our robust scientific capabilities. As we reach the six-month mark of the pandemic, remembering this will enable us to persevere through the challenges and continue to find creative ways to serve the nation.


Posted: 22 September 2020