Clear all airwaves! Amateur radio is surging at the Smithsonian
One of the oldest communication technologies is proving indispensable as a worldwide outreach tool.
The Smithsonian Amateur Radio Group (SARG) is two years old! Established on Jan. 1, 2019, the club has achieved significant progress in restoring amateur radio operations to the Institution. With over 70 members and thousands of contacts, the group is establishing itself as a valuable worldwide outreach tool perfectly aligned with the Smithsonian's strategic goal of reaching a billion people a year.
Amateur radio is uniquely capable of establishing communications with areas of the planet otherwise difficult to contact. Radio waves reach places with no internet, telephone, or cell coverage. Amateur radio operators are licensed to use up to 1500 watts of transmitting power and erect their own antenna systems, allowing them to reach around the world with their transmissions. Currently the Smithsonian Amateur Group does not boast any large antenna arrays or thousands of watts of transmitting power. But the world is within reach with only modest antennas and 100 watts.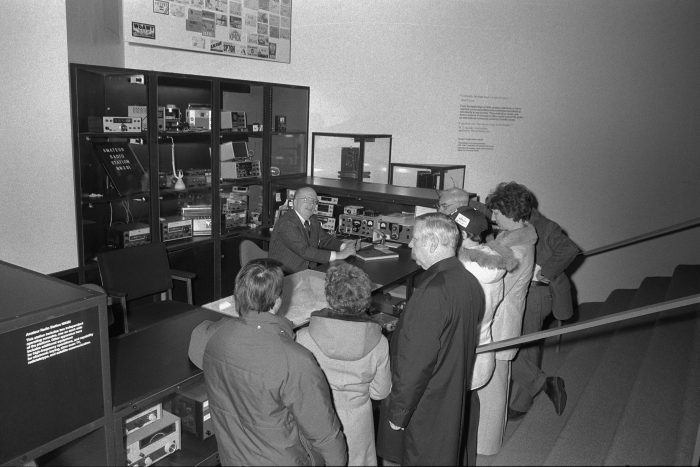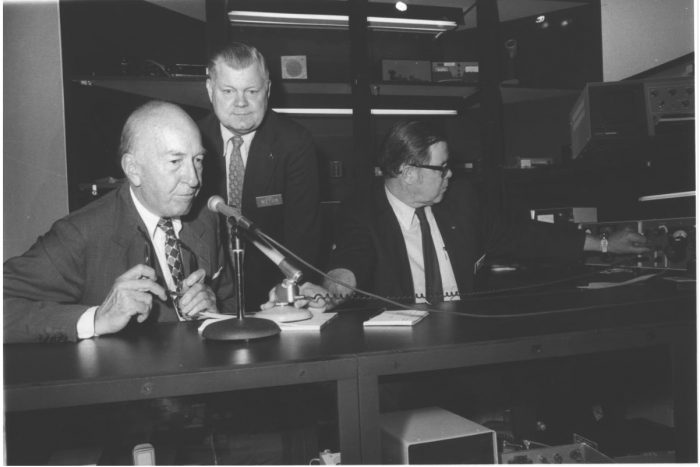 The group has used that modest equipment, transmitting from the roof of Capital Gallery and members' homes in the DC, Maryland, and Virginia, to make over 3000 radio contacts. These contacts encompass all 50 states and 37 countries on 5 continents. Some of the furthest and most interesting contacts have been with Chile, Uruguay, Mali, and Russia.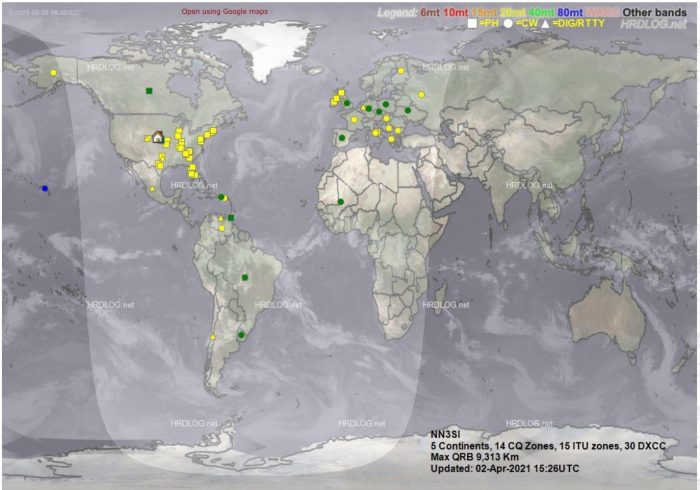 In addition to providing a platform in support of the Smithsonian's strategic outreach goal, SARG has become an integral member of the Smithsonian's Emergency Operations Center (EOC). Amateur radio operators have been supplementing emergency operations around the country and around the world since the 1930s. Amateur radio groups have memorandums of understanding with many national organizations such as the American Red Cross, National Weather Service, Department of Homeland Security, Salvation Army, and many others. More than one thousand operators assisted with communications during hurricane Katrina, for example, and have routinely provided critical support during other natural disasters. With independent equipment, power sources, and antennas, SARG plans to provide backup and complimentary communications capability to the EOC. SARG supported emergency communications during the 2019 Marine Corps Marathon by setting up Amateur Radio Emergency Data Network (ARDEN) antenna locations that provided mesh-internet access to operators in the field. This data network supported communication of sensitive and critical medical information to the Marine Corps medial staff during the event.
Over the past two years SARG has grown from just a few members to over seventy. The group has provided two training opportunities to prepare students to pass the Technician Class exam. That's the first of a three-tiered amateur radio licensing system, Technician, General, and Extra class, maintained by the Federal Communications Commission. Each succeeding class allows the operator to access more of the radio spectrum and use higher transmission power levels. SARG is constantly looking for new members. If you are interested in learning more about Amateur Radio and joining the group, please contact us at nn3si@si.edu. You can also visit our website: https://nn3si.si.edu/.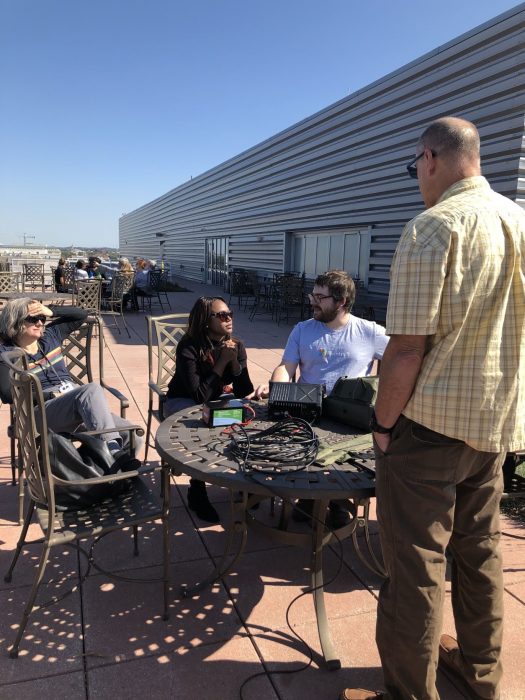 ---
This post was written by Mike Carrancho, a member of SARG and the Chief of Engineering and Design for Smithsonian Facilities. For more about the origins of amateur radio at the Smithsonian, check out Calling all radio operators: Station NNS31 is back on the air.

Posted: 6 July 2021