Our Shared Future: The Smithsonian Strategic Plan
A new implementation website will help track our success in achieving five institutional initiatives.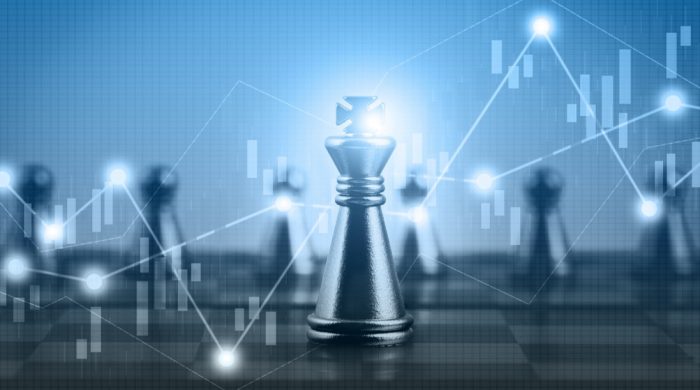 Over the last year, there have been a number of efforts to clarify and streamline our focus in support of the Smithsonian's strategic plan and my vision of what it means to advance Our Shared Future both within the Smithsonian and throughout our global community. Taking into account inputs such as the New Normal report and my own sense of where we need to focus our efforts, I have worked with the senior leadership team to refine the language around five strategic focus areas, under the Our Shared Future umbrella, that will guide our implementation efforts over the coming months and years:
(Digital) Ensure every home and classroom has access to the Smithsonian's digital content.
(Nimble) Work together to build a nimble and effective Smithsonian.
(Trusted Source) Be a trusted source that explores and grapples with what it means to be American.
(Science) Harness Smithsonian expertise to elevate science in the global discourse.
(Education) Engage with educational systems nationwide to build and enrich a national culture of learning.
Using these areas as the organizing framework, we have mapped institutional initiatives to each focus area so that we can support, measure, and track progress. Many of these initiatives will look familiar to you, as they were generated by the work we already have underway across the Institution. Others are newer and grew out of our experience navigating this last year and looking at the Smithsonian's future opportunities. To learn more about the implementation effort and to keep current on it as it evolves, please visit the Strategic Planning Implementation website.
I want to thank the members of the Strategic Planning Implementation Team, listed below, for their thought leadership in working with me and the Smithsonian senior leadership team to develop these initiatives.
Tasha Coleman, Strategic Advisor to the Secretary (Liaison to Trusted Source)
Kathy Ernst, Smithsonian Organization and Audience Research (SOAR) (Liaison to Education)
Erin Golightly, Strategic Advisor to the Secretary (Liaison to Trusted Source)
Ginny Gomez, Chief of Staff to the Deputy Secretary (Co-Lead and Liaison to Digital)
Eileen Graham, Office of Fellowships, Communications and Operational Support
Doug Hall, Acting Under Secretary for Administration (Co-Lead)
Becky Kaczkowski, Conservator, Museum Conservation Institute (MCI)/
Smithsonian Emerging Leaders Development Program (ELDP) Participant
Liz Tunick, Manager of Global Cultural Sustainability Program,
Office of International Relations (Liaison to Science)
Allison Willcox, Acting Deputy Under Secretary for Administration (Liaison to Nimble)
One of our key objectives of the implementation effort is to strengthen professional development opportunities for staff. To that end, Smithsonian staff (initially at the grade 11/12 level) are invited to apply to work with the Strategic Planning Implementation Team through part-time rotations. The rotations will support and facilitate engagement between the team and initiative leads to ensure the mutual understanding of goals, provide support to initiative teams, and help with the overall effort. I would like to encourage all interested staff to apply here. As the implementation effort progresses, we hope to build in additional professional development opportunities. In the interim, please reach out the Strategic Planning Implementation Team at SI-StratTeam@si.edu with questions.

Thank you in advance for supporting this implementation effort. We look forward to working together as an Institution to not only tangibly move forward key initiatives, but to do so in a way that reflects our commitment to diversity, thinking innovatively and investing in Our Shared Future within the Smithsonian and society at large.


Posted: 17 September 2021