The Regents begin work
At its very first meeting, the Smithsonian Board of Regents appointed the first SI employee, William McPeake, to the position of doorkeeper and messenger for the Board, at a salary of $1 per day. They did some other stuff, too.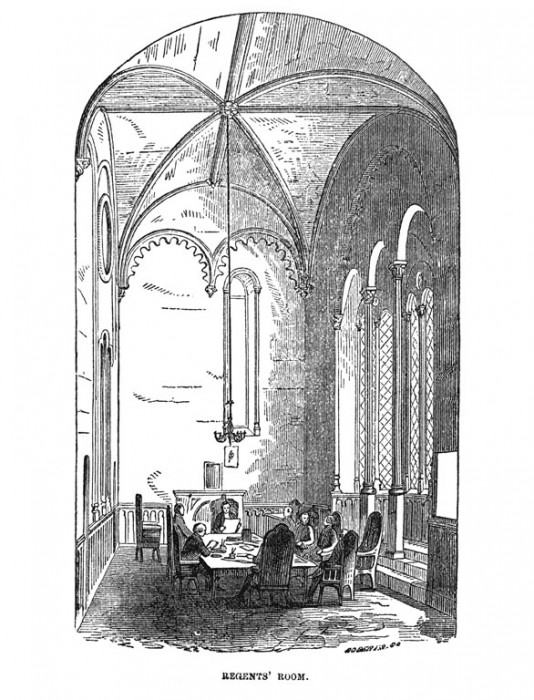 One hundred and seventy-five years ago, the Board of Regents was in the midst of its inaugural meeting held over three days from September 7–9, 1846, in the Patent Office Building (now the Donald W. Reynolds Center for American Art and Portraiture).
During the course of that meeting and those immediately following, the Board launched and completed a search for the first Secretary, Joseph Henry, setting his annual salary at $3,500 with a $500 rent allowance, formed a committee to identify a site and plan for a building to house Smithsonian activities (ground would be broken for the Castle on the National Mall just nine months later), and began development of initial Smithsonian public programming, a series of "popular lectures on useful subjects." Another key order of business for the Regents — the appointment of the first Smithsonian employee, William McPeake, to the position of doorkeeper and messenger for the Board, at a salary of $1 per day.
Under the statute creating the Smithsonian enacted just a month earlier, the Board of Regents were to be comprised of the Vice President and Chief Justice of the United States, the Mayor of Washington, D.C., three Senators, three Representatives, and – to ensure geographic diversity– six citizens from across the United States, two of whom must be from the District of Columbia, and no two others from the same state. The original Regents were:
Vice President George M. Dallas
Chief Justice Roger B. Taney
Mayor of the District of Columbia William W. Seaton
Senator Isaac Pennybacker of Virginia
Senator Sidney Breese of Illinois
Senator George Evans of Maine
Representative Robert Dale Owen of Indiana
Representative William J. Hough of New York
Representative Henry Hilliard of Alabama
Rufus Choate, Citizen of Massachusetts
Benjamin Rush, Citizen of Pennsylvania
Gideon Hawley, Citizen of New York
William C. Preston, Citizen of South Carolina
Alexander Dallas Bache, Citizen of the District of Columbia
Joseph Gilbert Totten, Citizen of the District of Columbia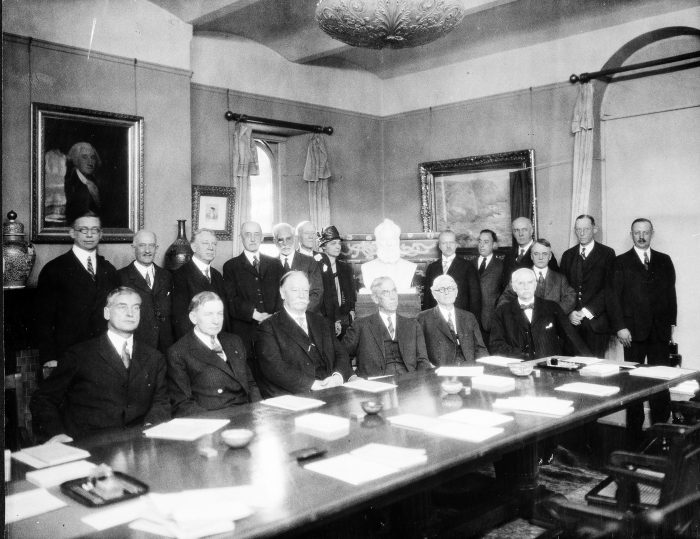 Over the next 175 years, the Board has become more than just geographically diverse (the statute was twice amended to remove the Mayor from the Board and create three additional citizen positions). Below is a photograph of the Regents appearing in a Fortune magazine feature on leading non-profit boards in 2013. The biographies of the current Board of Regents are available at: Members of the Board of Regents | Smithsonian Institution (si.edu).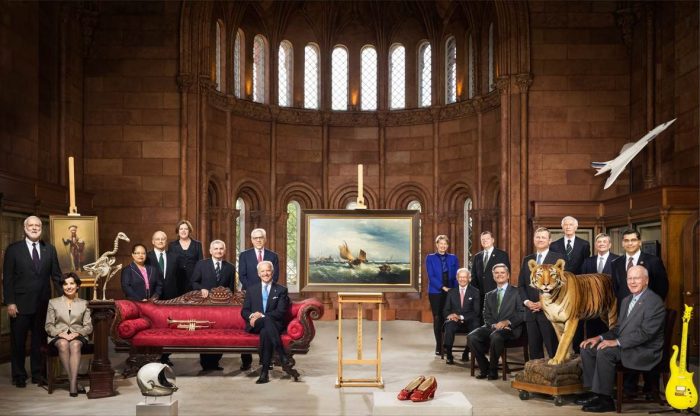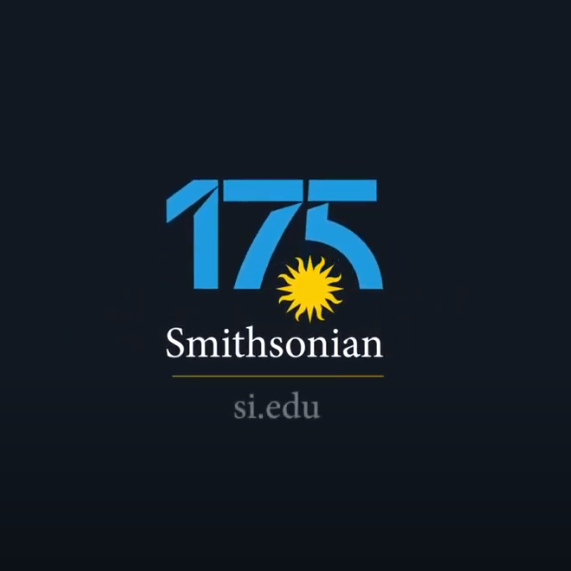 Posted: 9 September 2021