Brew at the Zoo needs volunteers!
We're excited to announce that special events are returning to the Zoo this September! As in the past, the success of these events relies on the generous support of our Smithsonian volunteers.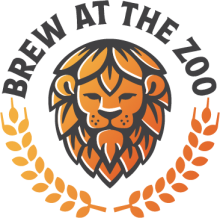 Our first event of the season, Brew at the Zoo, will be held at the National Zoo on Thursday, September 8. This event features beer sampling, food, games and live entertainment. During this one-day opportunity, we are looking for volunteers already within the Smithsonian community to assist with registration and soda/water stations. Volunteer duties will be assigned the night of the event to ensure all tasks are covered in a timely fashion. We thank you in advance for your flexibility with assignments in case of last-minute changes the afternoon of the event.
Brew at the Zoo is a crucial fundraiser for Trust funds, which have seen a significant decline as a result of COVID-19. If you're interested in helping us earn essential funds to support Zoo operations, and in making this event a success, continue reading to learn more.
Brew at the Zoo will be a smaller event in this year than it has been in the past. The Zoo has purposely planned it this way to allow everyone some time to get back into the swing of things. Therefore, there are a limited number of volunteers shifts to sign up for. If you do not secure a shift for this event, don't worry! We will be hosting more events soon; planning for Boo at the Zoo has already begun and we will reach out soon with more volunteer opportunities for that event!
This is a ticketed beer-sampling event. Volunteers must be at least 21 years old and may not drink alcoholic beverages during the event.
Time Commitment
Volunteer shifts are from 5:00 p.m. to 9:30 p.m. on September 8, 2022. Dinner will be provided. A vegetarian option will be available, but we are unable to accommodate other dietary restrictions. Please plan accordingly.
Special Qualifications
Staff will provide on-the-job training on the night of the event. All positions require standing for long periods of time and take place outdoors. Volunteers must be able to complete assigned tasks outside in all weather.
Covid Policy
Proof of a COVID vaccination or a negative test result taken within 72 hours will be required to volunteer at this event.
If you have already submitted your vaccination status and are CLEARED in VSys, you will not need to provide proof upon check in at the event.
If you have not submitted your vaccination status, or are not CLEARED in VSys, you will need to provide proof of your status upon check in at the event.
How to sign up to volunteer
If you are interested in volunteering at this event, please email NZP-volunteers@si.edu. Please include your name and where you volunteer within the Smithsonian in the email.

PLEASE NOTE: Should the Smithsonian units in Washington, DC move into a High COVID-19 Community Level at any point before the event date, the event may be cancelled. Should any changes to the event occur as a result of the community level, we will notify volunteers immediately.


Posted: 10 August 2022