In Memoriam: Effie Kapsalis
April 21, 1971 – Dec. 11. 2022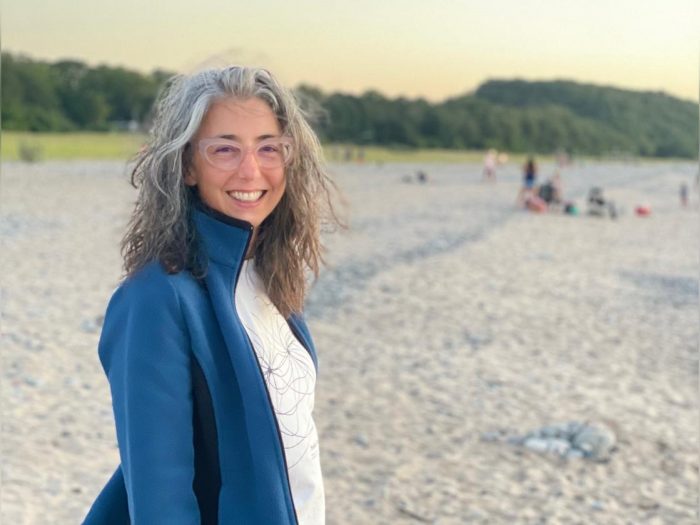 Smithsonian colleague and friend Effie Kapsalis, senior program officer for Digital Strategy at the Smithsonian, died Sunday, Dec. 11, at home in Maryland after a long and courageous battle with depression. A devoted mother, wife, sister and friend, Effie was a joyous storyteller, a committed community builder, and an unabashed feminist who was deeply loved by a community that spanned the globe. She was 51.
Effie was born in Chicago on April 21, 1971 to Andreas Kapsalis and Glenda Hawley Kapsalis. She attended Evanston High School and graduated from Indiana University Bloomington, majoring in French language and literature, and received her master's degree from the University of the Arts in Philadelphia in industrial design and pervasive technology.
Internationally recognized as an expert in open knowledge systems and equitable access, Effie began her career during the web boom in the 1990s. She joined the Smithsonian in 2005 to support the Smithsonian Photography Initiative, which later merged with Smithsonian Archives in 2010. She quickly found her niche developing innovative digital solutions within the museum sector. Effie held roles of increasing responsibility within Archives until she moved to the Office of the Under Secretary for Museums & Culture in 2018 to become the Senior Program Officer for Digital Strategy. It was in this role that Effie leveraged her expertise in open knowledge systems and equitable access to launch the Smithsonian Open Access Initiative which released 2.8 million images from SI's collections into the public domain.
With a passion for inclusiveness and equal representation, Effie went on to lead SI's efforts to increase the representation of women in collections by developing the digital strategy for the American Women's History Initiative. In 2021, Effie joined the Office of Digital Transformation where she was a significant contributor to the Smithsonian's first pan-Institutional digital strategy and led the work to develop a virtual museum strategy for the upcoming Smithsonian American Women's History Museum.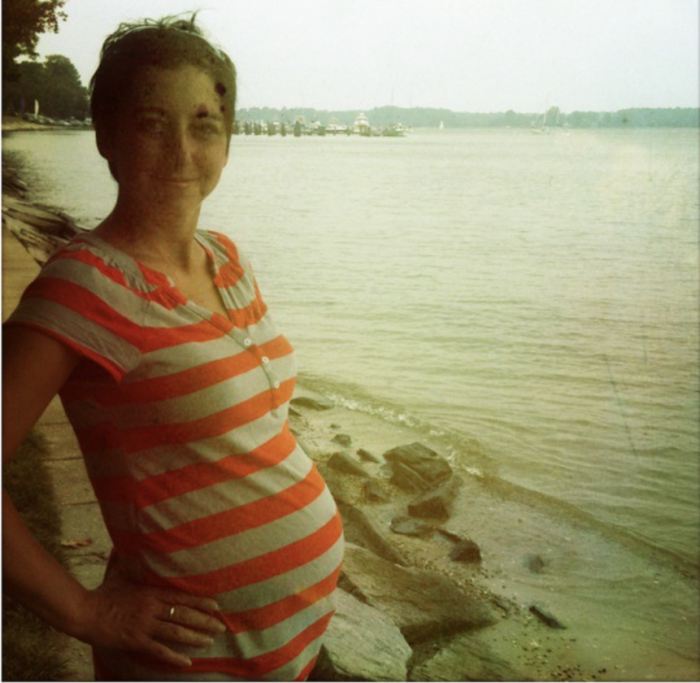 She also made a great effort to share her expertise with junior colleagues by speaking at and organizing museum conferences, and teaching museum studies as an adjunct professor at George Washington University.
Effie was a dedicated mother, wife, and friend. She married Andrew Curry on May 31, 2008, in McLean, Virginia, surrounded by loved ones. Their daughter, Melina Helen Kapsalis, was born in 2011.
Effie loved food and cooking–she made amazing mayonnaise from scratch– and was known for sharing delicious recipes with family and friends. Known as "Giggles" among a close group of friends, her fashion sense was famous, including always her signature bright lipstick, funky glasses and jazzy nails. A trained yoga teacher, she also enjoyed paddle boarding and spending time on beaches and in the woods. She loved her two dogs, Hazel and Fig, who often kept her company during the long hours of remote work during COVID.
Being the daughter of an immigrant was a significant part of Effie's identity and underpinned her interest in marginalized populations and inclusivity. She was incredibly proud of her Greek heritage and made sure her daughter visited Greece to meet the many relatives still living there.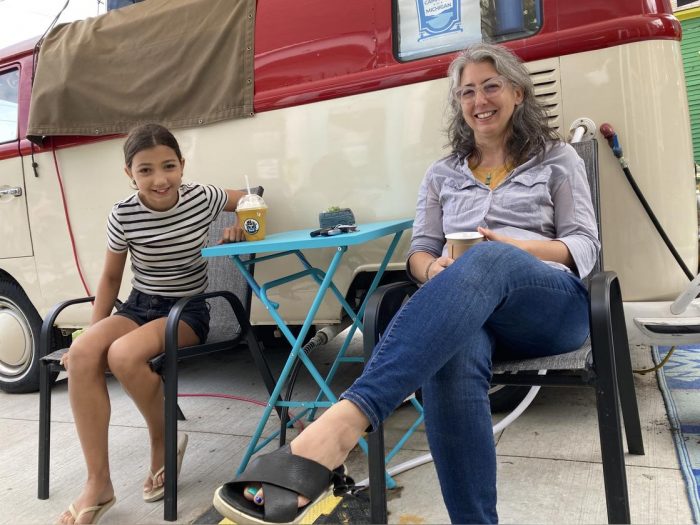 Effie is survived by her husband and daughter; her mother Glenda Kapsalis (Rasto Brezny); sister Terri Kapsalis (John Corbett); many aunts, uncles and cousins; as well as many friends and colleagues who will miss her presence in their lives.
A memorial service is planned for January. Please consider making a donation to the American Foundation for Suicide Prevention, the National Alliance on Mental Illness, the Greek America Foundation, or the National Organization for Women to help keep Effie's memory alive.
We also invite you to share your favorite memories of Effie in the comments below.
For more on Effie's contributions to the Smithsonian, see this Wonderful Women Wednesday post from Smithsonian Institution Archives.
---
Editor's note
Grief is an incredibly powerful, personal thing and touches each of us in unique ways. There will be the memories of the immediate loss of Effie, but each loss has a way of reminding us of other losses and other struggles. It is during these times we need to know that we have the space to grieve personally. That may be in a group setting, with others who knew and loved Effie, or it may be done in private. There is no one right way to grieve. As days and weeks go by, we may find we need to talk to someone about these feelings. The Smithsonian Employee Assistance Program (EAP) is available to help. Whether the need be a small group or a private conversation, EAP is available.
And as the holidays can be a difficult time for many, please don't forget the National Suicide Prevention Hotline: 988.
EAP Contacts

Posted: 17 December 2022