Kung Fusion at the Freer and Sackler
The Wu-Tang Clan built a career out of using kung fu samples and imagery in its music. But the relationship between rap and martial arts runs deeper than just one group — and that's the lesson of "The Hip-Hop/Kung Fu Connection," a weekend-long series of events at the Freer and Sackler galleries Aug. 19-21.
Sure, some of the fight scenes in those campy old kung fu flicks look a lot like break-dancing moves, but it's not just the awesome physical skills of martial artists that have influenced hip-hop culture.
"There's a political aspect," says Tom Vick, film programmer for the Arthur M. Sackler Gallery and the Freer Gallery of Art. "The lone minority fending off the authoritarian white invaders — that resonated with kids growing up in the inner city."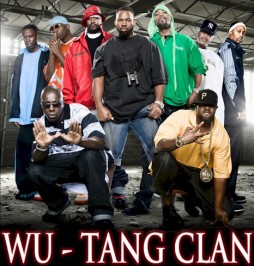 This empowerment is what inspired Wu-Tang mastermind RZA, who in his 2009 book "The Tao of Wu" talks about getting emotional while watching the 1978 classic "The 36th Chamber of Shaolin."
"This idea of brotherhood and honor in the film was similar to what [kids in the burgeoning hip-hop scene] lived with just trying to survive in the projects in New York," Vick says.""They saw something in those films other people might have seen as campy or silly, but they saw it as a very real way of living — a way to live according to a code of honor."
New York-based DJ duo Hop-Fu, who will perform Saturday at 2 p.m., raises this connection to the level of performance art, making live mixes in time to classic kung fu films. (On Saturday, the movie will be 1984's "The Super Ninja.")
"During the fight scenes, it becomes a scratch battle between the DJs," explains Vick.
Hop-Fu member Barry Cole will also speak at 4 p.m. Sunday at "The Hip-Hop/Kung Fu/Afro-Asian Connection," a panel discussion and screening with Nelson George, author of "Hip-Hop America," and Konrad Ng, director of the Smithsonian Asian Pacific American Program. The program will be preceded by a 2 p.m. showing of Jackie Chan's 1978 gem "Drunken Master." (The film also screens Friday at 7 p.m.)
"Everybody loves Jackie Chan," Vick laughs.

(This article was originally published by the Washington Post Express.)


Posted: 18 August 2011