ICYMI: Highlights from the week that was Jan. 27 – Feb. 2, 2019
No one can keep up with everything, so let us do it for you. We'll gather the top Smithsonian stories from across the country and around the world each week so you'll never be at a loss for conversation around the water cooler.

Reopening after the partial federal shutdown brings its own challenges.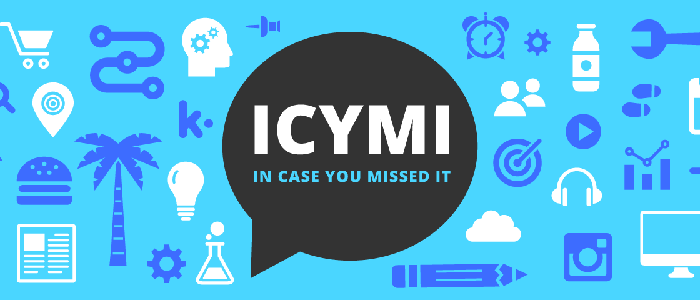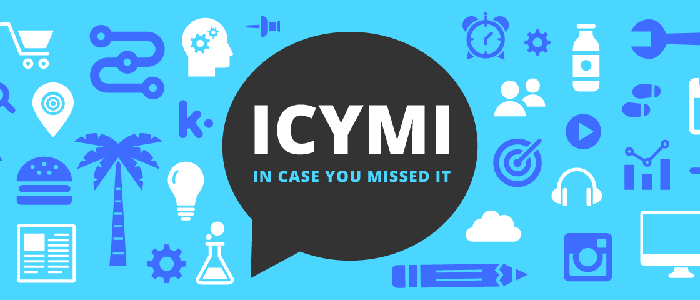 ---
CNN, January 26
After major financial losses due to the partial government shutdown, the Smithsonian museums are getting back in business.
The Smithsonian tweeted Friday that all its museums and the National Zoo will reopen Tuesday if a continuing resolution to fund the government passes.
And just hours later, President Donald Trump signed a resolution providing funding until February 15. Read more from Madeline Holcombe for CNN. 
---
Flights are running more on schedule and federal agencies are starting back up again — but the recovery may be temporary.
Vox, January 26
How do you bounce back from the longest government shutdown in US history — especially when that reprieve may only be temporary?
After 35 days of sticking to his demands for $5 billion to fund his "big, beautiful" border wall, President Donald Trump caved on Friday and agreed to sign a continuing resolution that will reopen the federal government through February 15.
That gives congressional leaders just over three weeks to hammer out a long-term solution, and as Vox's Dylan Scott outlines, the four possible scenarios are daunting: Trump and congressional Democrats could reach a compromise on immigration that satisfies both parties, but that's optimistic. More likely, the fight will drag on, leading to even more shutdown possibilities, or lawmakers will pass a continuing resolution that would make this entire standoff all for nothing (with or without an emergency declaration). Read more from Amanda Sakuma for Vox. 
---
The New York Times, January 25
Some cried with relief. Their 35-day nightmare of missing bill payments, working without paychecks, asking strangers for money and visiting food pantries was finally ending.
But many of the federal workers who have been furloughed or working for free since December were leery of the three-week deal reached on Friday to reopen the government. New worries gnawed: How long before they got paid? Would federal contractors see even a dime of back pay?
And most of all, after the longest shutdown in American history, would they and 800,000 other federal workers be back in the same mess in three weeks if President Trump and Democrats do not reach an accord on whether to fund his proposed border wall? Read more from the New York Times. 
---
The New York post, January 26
The end of the government shutdown sent relieved federal employees back to work as usual at airports, prisons and other sites Saturday.
At LaGuardia Airport, where some flights were halted Friday due to a shortage of air traffic controllers, lines were at normal lengths and calm seemed to pervade.
"I was actually expecting it to be crowded today, after yesterday's delays," airport employee Bryand Cardenas observed. "But it's been a slow day."
About $6 billion in wages are owed to all federal employees—both "essential" workers who stayed on the job and furloughed ones who stayed home during the 35-day shutdown. Lump-sum payments will be doled out by the end of the week, federal officials promised. Read more from the New York Post. 
---
The Hill, January 26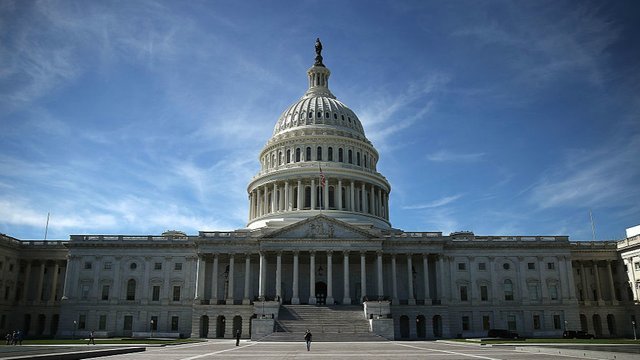 Nine federal agencies are in the process of reopening after the longest government shutdown in U.S. history ended Friday after 35 days.
President Trump agreed to fully reopen the government for three weeks — until Feb. 15 — as part of a deal that did not include money for a border wall, which had been the top sticking point in funding talks for weeks.
While funding snaps back into place for large swaths of the federal government, roughly 25 percent of which was affected by the shutdown, some affected entities are expected to take at least several days to become fully operational. Read more from Chris Mills Rodrigo for The Hill.
---
Our columnist zooms out from the government shutdown to consider the impact of decades of structural decline in federal arts funding.
ArtNet News, January 28
BACK TO BUSINESS
On Friday, President Donald Trump announced he would temporarily reopen the federal government through February 15 while he and various Congressional factions continue their cold war over billions of dollars in funding for a pointless border wall. (The surprise move certainly had nothing to do with longtime Trump adviser, self-proclaimed "dirty trickster," and Richard-Nixon-back-tattoo-getter Roger Stone being arrested by the FBI that morning.) This means that the Smithsonian, the National Zoo, and the National Gallery of Art will be back in business starting Tuesday morning—the first time any of the above will return to operation since January 3.
The consequences of the partial government closure could be long lasting.
The Scientist, January 27
On Friday (January 25), lawmakers ended the longest partial government shutdown in US history and agreed to open federal agencies for three weeks as they negotiate President Donald Trump's demand for a wall along the southern border. Scientists at the National Science Foundation (NSF), Fish & Wildlife Service, NASA, and other research offices that had been closed for more than a month will now return to work—but the month-long shutdown will have a lasting effect.
The Smithsonian Institution, for instance, lost income from visitors, to the tune of about $5 million, Nature reports. And a source tells Science that staff at NSF will have to address a backlog of funding awards that were not sent out and schedule review panels for some 2,000 grant proposals.
"Nobody has looked at any of that stuff," David Conover, vice president of research at the University of Oregon and a former ocean division director at NSF, tells Science. "And NSF may want to wait a while to see what happens in Congress before they think about rescheduling everything, because they could be shut down again." Read more from Kerry Grens for The Scientist. 
---
The Washington Post, January 28
For the first time in a month, the alarm went off at 5:30 a.m., and Angela Roberts Reeder rose to go to work.
She dressed in the pre-dawn gloom, boiled water for tea, fed the cats so their cries wouldn't wake her still-sleeping husband. She checked her email — 250 unread messages — and groaned. She put on earrings and applied a smear of lipstick; a little something extra for a day when she might need it.
"Here we go," she said, steeling herself for the commute that for so long had been routine: a 45-minute drive from her Baltimore home to the Greenbelt Metro station, another 45 minutes on the Green Line to downtown D.C., a walk along Constitution Avenue and up the steps of the National Museum of Natural History, where Roberts Reeder is an exhibits writer and editor. Read more from Sarah Kaplan for the Washington Post. 
---
ArtNews, January 30
Glad tidings to share this morning: the Hirshhorn Museum and Sculpture Garden in Washington, D.C., has extended its Charline von Heyl survey, which had been scheduled to close this past Sunday, through April 21. Because of the U.S. government shutdown, the exhibition, "Charline von Heyl: Snake Eyes," had been off view for 27 days. Read more from Andrew Russeth for ArtNews.
---
Janitors, security guards and cooks aren't guaranteed compensation after losing wages
The Washington Post, January 29
Her debt was mounting: $156 for the gas bill, $300 for electricity, $2,000 for the mortgage. She could no longer afford her blood pressure pills. But what stung Audrey Murray-Wright most was rationing the groceries.
"I never, ever want to tell my son, 'Don't drink all that milk so you can save your brother some,' " she said, choking up.
Murray-Wright, a cleaning supervisor at the National Portrait Gallery, is one of more than a million federal contract workers nationwide whose income halted when the government partly shuttered for 35 days. Read more from Danielle Paquette for The Washington Post. 
---
The Washington Post, January 31
The Vietnam War, which tore this country apart and forever changed its politics and culture, has never been the subject of a Smithsonian exhibition. The nation managed to build a memorial in 1982 to those who died in the war, less than a decade after the fall of Saigon, and, in 2017, Americans watched an epic 18-hour PBS documentary about the war, without any substantial political controversy. The war is included within exhibitions at the National Museum of American History, is referenced in the National Museum of African American History and Culture and served as the backdrop to an anniversary exhibition about the Vietnam memorial in 2003. But it hasn't been the subject of specific, focused curatorial reconsideration. Read more from Phillip Kennicott for The Washington Post.
---
National Public Radio, February 2

Imagine if we'd never heard of China's Ming dynasty vases, Russia's Fabergé eggs or Ghana's Kente cloth.

Yet it so happens that Senegal boasts an artistic practice just as unparalleled — but which has largely gone unrecognized beyond its borders: For centuries goldsmiths there have been crafting some of the world's most intricate gold jewelry.

And it's a tradition with a fascinating history, dating to the 12th century and intimately connected to a powerful class of women whose rise in the 1700s was impressive … and morally complicated. Read more from Nurith Aizenman for NPR. 


Posted: 8 February 2019