ICYMI: Highlights from the week that was Jan. 28 – Feb. 3, 2018
No one can keep up with everything, so let us do it for you. We'll gather the top Smithsonian stories from across the country and around the world each week so you'll never be at a loss for conversation around the water cooler.

This week, we gave a hearty "Wahoo!" when the chief bit the dust, tried to avoid a catfight and took a closer look at the healing power of art.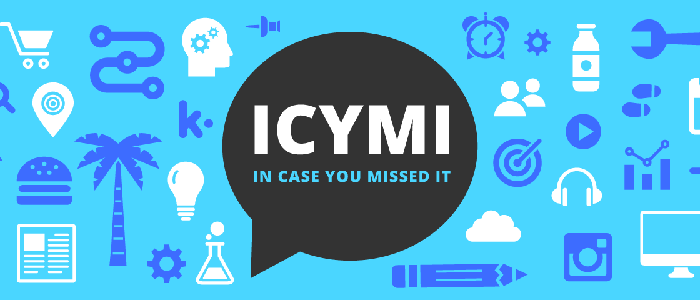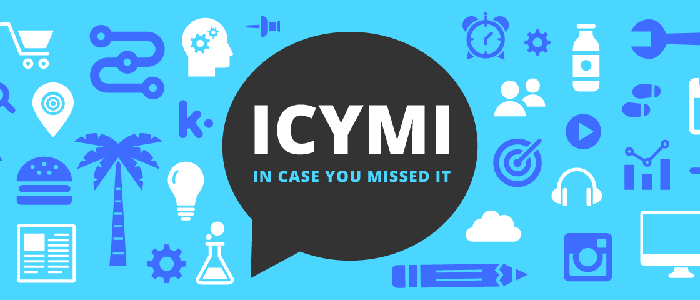 ---
EastCity Art, January 29
When you walk into the Children's National Health System, or Children's Hospital as it is more colloquially known by most Washingtonians, you can immediately sense the vibrant energy of the hospital and the staff.
Gregory Scott, Gallery and Exhibit Coordinator for the in-house Creative and Therapeutic Arts Services (CTAS), has been working hard to bring local and international artists' work to patients. Scott and the CTAS team—Victoria Paytonwebber, Dana K. Morgan, and Heather Stemas—bring music, performance, and visual art therapy, respectively, to patients and the hospital community. Together, this small, yet impactful, group empowers the children to share their medical story through the arts. They utilize different forms of art therapy to transform the hospital environment to one that emanates healing and encouragement. Read more from Ashley Shah for EastCity Art, DC's Alternative Art Source.
---
The museum originally projected Wodiczko's work 30 years ago.
ArtNet News, January 30
Marking the 30th anniversary of Krzysztof Wodiczko's site-specific video installation Hirshhorn Museum, Washington, DC, the museum will restage the Polish artist's ambitious and politically charged projection next month. The work, which is 68 feet wide and spans all three floors of the museum's facade, hasn't been shown since it was first projected onto the Hirshhorn for three nights in October of 1988.
On view February 13–15, from 6:30–9:30 pm, the work kicks off the opening of the Hirshhorn's exhibition "Brand New: Art and Commodity in the 1980s," curated by Gianni Jetzer. Read more from Taylor Dafoe for ArtNet News.
---
The Los Angeles Times, January 29
n 1792, Thomas Jefferson, then serving as secretary of State, designed a medal to be given to foreign dignitaries upon their departure from the United States. To represent our fledgling country, Jefferson picked the image of an indigenous woman in a feather crown — making the oldest official symbol of the U.S. an American Indian.
Ever since then, American Indians have been repeatedly employed as symbols of nationhood, culture and business.
An American Indian appears on the official seal for the city of New York and the county of Los Angeles. American Indian symbols and names appear on missiles (the Tomahawk) and helicopters (Apache). Not to mention baking powder, bullets and butter — that pert Land O'Lakes maiden beckoning from the dairy aisle.
Indigenous people have also materialized, quite controversially, as the mascots of sports teams. This includes the notorious Chief Wahoo, of the bulging features and forced grin, who has served as emblem of the Cleveland Indians since the 1940s. After years of criticism, the team announced this week that it would do away with the logo in 2019. Read more from  Carolina A. Miranda for the Los Angeles Times.
---
The Boston Globe, January 30
There's a lot to like about "A Generous Vision: The Creative Life of Elaine de Kooning," including the story it tells about the painter's portrait of President John F. Kennedy.
To its credit, the biography by former Los Angeles Times staffer Cathy Curtis does not dwell on its subject's celebrated spouse — abstract expressionist Willem de Kooning — but instead trains its focus on the painter herself. Read more from Sophie Cannon for The Boston Globe.
---
It's not quite as retrograde as it might seem.
Racked, January 31
Twitter was awash in horror and humor on January 16th. You may be thinking, "That's not unusual for Twitter whatsoever," but the reason for it was unique. The account of NASA's history office shared a photo of an unused astronaut grooming kit for female space crew members, complete with an entire stash of makeup. The image was accompanied by a quote from astronaut Sally Ride expressing incredulity at the idea of NASA's top male engineers pouring their sweat into the creation of a little yellow cosmetics case. When the First American Woman to Go to Space speaks, you listen, and naturally, voices erupted. But the truth behind how kits like this came to be is slightly less controversial and not a little patriotic. Read more from Annemarie Dooling for Racked.
---
Climate change could be causing shifts to the natural cycle of life in the tropical rainforest, scientists have suggested.
Carbon Brief, January 30
A rise in global temperatures may be driving trees and plants to produce fruit and flowers earlier or later than before, researchers have found. This could have large consequences for a diverse range of animals that rely on tropical rainforests for food and shelter.
The animals most at risk include those that rely on flower nectar for survival, including bees and hummingbirds, as well as animals that feed on the fruit of tropical trees, including great apes, monkeys and parrots.
However, a lack of historical data and ongoing research in the tropics means that the scale of these changes is yet to be fully understood, scientists told Carbon Brief at a Royal Society conference held in Buckinghamshire earlier this month. Read more from Daisy Dunne for Carbon Brief. 
---
The Washington Post, January 31
In a remarkable joint venture, nine commercial airlines have donated $28 million to the National Air and Space Museum to support the remaking of an exhibition that traces the history of commercial aviation, the museum announced Wednesday.
The rare collaborative gifts from competitors in a cutthroat industry will fund the renovation of "America by Air," one of the Smithsonian museum's main attractions. The exhibition features artifacts that trace the evolution of flying, from uniforms and models to Douglas DC-3 and DC-7 planes and the nose of a Boeing 747 that visitors can enter.
The donations are among the first major private gifts to the almost $1 billion renovation of the city's most popular museum, located on the southern edge of the Mall. Read more from Peggy McGlone for The Washington Post.
---
---
Fredericksburg Freelance Star, January 31
The title "The Sweat of Their Face: Portraying American Workers" is as old as the Bible story of Genesis of the eviction from Eden. Man should toil by the sweat of their face (or brow) for their bread.
The idea of an art gallery exhibit to focus on physical labor in portraiture is new.
Rather than hang portraits of the leadership of companies and unions, all very uniformly painted or professionally photographed, the National Portrait Gallery has assembled a collection of how American workers have shaped and defined the United States as shown in art. Read more from Sheila Wickouski for the Freelance Star.
---
The Washington Post, January 31
In late February of 1896, a delegation of four diplomats and their interpreter arrived in Washington and checked into the Hotel La Fetra at 11th and G streets NW. The group then set out to do what diplomats everywhere do: meet with foreign government officials.
"Big Sioux Here," was the headline above the story in the Evening Star, which listed the visitors: Little Wound, a high-ranking chief of the Oglala Sioux; Capt. Thunder Bar, chief of police at the Pine Ridge reservation in South Dakota; George Fire Thunder, an English-speaking catechist in the Episcopal Church; and Kicking Bear, a Lakota Sioux who had fought at the Battle of the Little Bighorn. Read more from John Kelly for The Washington Post.
---
Unique storytelling techniques employed by Smithsonian Channel offer fresh perspective on a human rights struggle
Multichannel News, January 31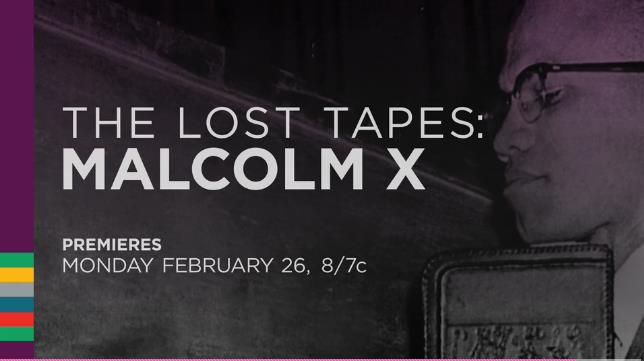 He used his voice — a deep, mesmerizing, reverberating baritone — to rouse and compel and sometimes shock a nation into action. The impassioned, ardent and controversial speeches that were at the heart of Malcolm X's call to action were unlike anything those in the 1960s had ever heard before.
Now, a program airing on the Smithsonian Channel as part of the channel's The Lost Tapes series — titled The Lost Tapes: Malcolm X — will explore the myth and life dichotomy of this civil rights leader.
Most compelling is the way in which the program's storytelling may impact your own impression of this mesmerizing, impassioned, controversial young man. Read more from Elizabeth Dunn for Multichannel News.
---
A new report continues the savage war between cat and bird lovers, raising charges of distorted science.
Buzzfeed, January 31
By downplaying the dangers of feral cats, animal advocacy groups are distorting science just like climate deniers. Or at least that's the message of a new report from conservation scientists, the latest shot fired in the savage, perennial war between cat and bird lovers.
There are roughly 600 million domestic cats worldwide, and more than 50 million roam freely in North America, either in feral colonies or released from homes. They kill 1.3 billion to 4 billion birds every year in the US alone. Outside the US, feral cats are responsible in the extinction of 63 species around the world.
That has sparked a long-running fight between cat fans, who support "trap-neuter-return" (TNR) programs to limit feral populations, and conservation scientists, who advocate euthanizing feral cats in order to save endangered birds. Read more from Dan Vergano for Buzzfeed.
---
NPR News via WRVO Public Media, January 31
Somewhere around 300,000 years ago, our human ancestors in parts of Africa began to make small, sharp tools, using stone flakes that they created using a technique called Levallois.
The technology, named after a suburb of Paris where tools made this way were first discovered, was a profound upgrade from the bigger, less-refined tools of the previous era, and marks the Middle Stone Age in Africa and the Middle Paleolithic era in Europe and western Asia.
Neanderthals in Europe also used these tools around the same time. And scientists have thought that the technology spread to other parts of the globe much later — after modern humans moved out of Africa.
But scientists in India recently discovered thousands of stone tools made with Levallois technique, dating back to 385,000 years ago. These latest findings, published Wednesday in the journal Nature, suggest the Levallois technique spread across the world long before researchers previously thought. Read more from Rhitu Chatterjee for NPR News.
---
Nobody had a clue what it was. Now it's a star attraction at the National Portrait Gallery.
Washingtonian, February 2
Antiques Roadshow premiered on PBS in 1997, and as the program grew into a hit, curators at the National Portrait Gallery started to notice an uptick in correspondence. The notes came from viewers who'd been digging around in their attics and come across things they believed would be perfect for America's attic. "If the man had a beard and wore a top hat, it's got to be Abraham Lincoln," says Ann Shumard, the Portrait Gallery's senior curator of photographs. "Ninety-nine times out of 100, it is wishful thinking."
In December 2016, Shumard got an e-mail that seemed different. A man had found a daguerreotype in a desk drawer at his parents' house after they died in 1991. He'd always figured it was probably his great-great-grandfather Horace Everett, a Vermont congressman from 1829 to the early 1840s. Interesting, he thought, but not hugely significant. Back into the drawer it went. Read more from  Rob Brunner for Washingtonian.
---
A project aims to preserve samples of the climate change–vulnerable animals for future restoration.
The Scientist, February 1
Mary Hagedorn is the first to admit she has a somewhat unusual research calendar. "My whole schedule is based on the moon cycle," she says. "I'm like a modern druid." But there's a scientific explanation: Hagedorn works with corals—animals that famously synchronize mass spawning events to nights just after a full moon.
For Hagedorn, a research scientist at the Smithsonian Institution and head of the international Reef Recovery Initiative, such coral spawnings, which occur just once a year for some species, mark the only opportunities to collect the animals' eggs and sperm—key ingredients for one of the latest approaches to coral conservation. As coral communities around the world succumb to climate change—and the attendant increases in water temperature and acidity—researchers such as Hagedorn are shifting their focus from primarily trying to protect corals to banking coral genomes in the form of gametes or other biological material for future generations.
"We're seeing more and more global changes, [and] the protections we're able to do are not enough," explains Hollie Putnam, an integrative biologist at the University of Rhode Island who studies how corals and other marine invertebrates respond to environmental stress brought about by a changing climate. Read more from Catherine Offerd for The Scientist.
---
Cleveland.com (Cleveland Plain Dealer), February 2

Americans have been fascinated by and conflicted about Native Americans since the founding of this country. Each generation decides all over again what to make of this complicated history. George Armstrong Custer was a hero – until he wasn't. Andrew Jackson is not the same person today that our parents and grandparents remember. The Atlanta Braves have had a total of 29 different logos. History keeps changing because Americans keep changing it.

Consider, for instance, the decision by the Cleveland Indians this week to part ways with Chief Wahoo, a red-faced caricature of an American Indian. The announcement comes after years of debate over the contentious image as well as a slow phase-out of the offensive logo. Read more from Kevin Gover's opinion piece for Cleveland.com.


Posted: 6 February 2018